2017 New Orleans Bourbon Festival Recap
Let's get to the obvious reason why I wanted to go to The New Orleans Bourbon Festival, bourbon of course (and lots of it to be exact). 83 different kinds of bourbon were featured at this event.

Let's get the obvious reason of why I wanted to go The New Orleans Bourbon Festival, bourbon of course (and lots of it to be exact). 83 different kinds of bourbon were featured at this event from companies like Bulleit, Buffalo Trace, Jim Beam, Makers Mark, Old Forester, Wild Turkey, Heaven Hill, Yellowstone & Woodford Reserve.
Being that I have never have been to New Orleans before, I thought it was an opportunity to check it off my bucket list, but going also fits into my motto "you have bourbon & I will travel."
I was also excited to see several of my favorite bourbon industry leaders in attendance -Fred B. Noe, Eddie Russell, Trey Zoeller, Michael Veach, Chuck Cowdery, Peggy Noe Stevens, Maggie Kimberl, and Linda Ruffenach, just to name a few, all under one roof! I loved the idea of being able to attend these seminars and hear directly from them all in one place versus attending several different events throughout the year.
Now the biggest question is, "Did the New Orleans Bourbon Festival live up to my expectations, and would I recommend it next year?"
The New Orleans Bourbon Festival was definitely a good experience. There were a lot of things that made this a great festival, the bourbon, the guest speakers and getting to meet & bond with fellow bourbonites, but for me, it was a bit underwhelming. I went into this trip with high expectations (maybe too high from several previous events & festivals I had been to) and although I did enjoy being in New Orleans, I felt that The New Orleans Bourbon Festival lacked its own identity and unique personality. What do I mean by that? There was nothing that allowed this festival to stand out on its own. Despite the fact that it was held in New Orleans and all my bourbon favorites under were under one roof, it was oddly familiar, and resembled many of the other bourbon events held around the U.S. – But there is a good base here for them to make it an even better event for next year. This was their first year, and even those there were a few speed bumps I do believe that it is an event for those that are looking to add it to their annual bourbon events list.
Friday night was the public kick off & Grand Tasting held at The Sugar Mill, a huge indoor/outdoor warehouse, a perfect place for fellow bourbonites to get together. Outside the venue was an area designated for those who wanted to partake in some cigars and bourbon, or you could browse the many vendors selling their bourbon inspired goods.
Inside, of course, was bourbon, bourbon, and more bourbon. When I have attended previous bourbon events, I always look for something that I may not have tried or even a special release that might be available at the event, and there were a few there that stood out, Master Keep's Decades, Basil Hayden's extra-aged rye. Upon entering, I grabbed my brandy snifter and headed straight for Wild Turkey, where Eddie Russell was hanging out drinking some bourbon, chatting, answering questions and taking pictures! So how could a girl resist that opportunity!?
Saturday started with some slight miscommunication & confusion, but I wasn't going to let that get in my way -I was ready to get my learning on! Before arrival, I signed up for several seminars like the Bottled-in-Bond Act of 1897 & Bourbon's New Orleans Connection with Michael Veach; Bourbon Myths rebuked with Bourbon Women, Bourbon Basics with The Whisky Chicks, and Legends in Bourbon with Fred B. Noe & Eddie Russell. I found each class I attended thoroughly enjoyable, and the hardest decision was not being able to attend them all! With an average of 4-6 classes per time slot, it came down to rock, paper, scissors to decide what class to attend. In fact, during one-time slot, there were six different seminars on the schedule, the Legends in Bourbon with Fred B Noe & Eddie Russell, plus five others.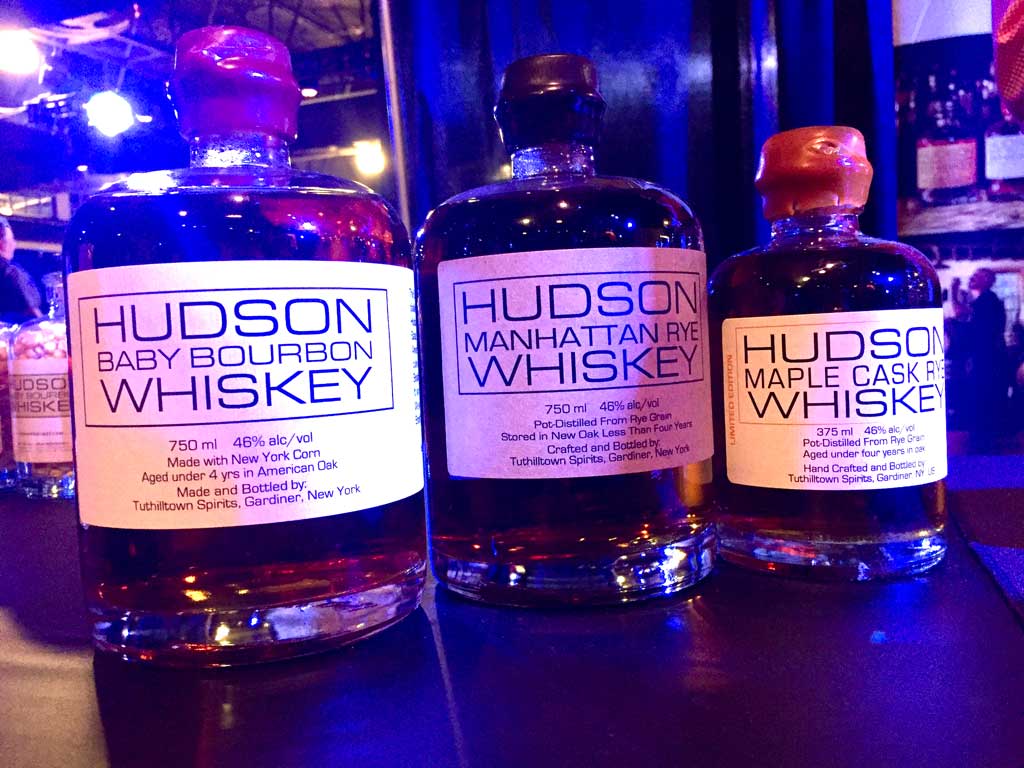 I choose Fred & Eddie Russell's, of course, because I just love listening to their stories about growing up in the industry, I could have sat with them all day! A few of my favorite topics from that session were hearing Fred & Eddie's thoughts on their brand spokespeople Mila Kunis & Matthew McConaughey, how they see the business today vs. the future and some info about upcoming limited bourbon releases. Eddie plans on continuing the Masters Keep Series along with its most recent selection Decades (a 10-20 year, 104 proof non-chilled, non-filtered bourbon that he believes is the perfect combo of both he & Jimmy's taste profiles). Fred also discussed a few special upcoming releases (Basil Hayden's extra-aged rye single cut 12-13 year 80 proof bourbon ½ aged in a quarter cask, & the Knob Creek 25th anniversary that will be offered at 120-127 proof). Currently, Fred and Freddie are also working on two special releases -Freddie's "Little Book" and Freddie's Legacy Bourbon.
Overall, even though I left underwhelmed I am cognizant this was their inaugural year, so I am giving some grace. There is potential for this to not only be a great event and maybe even a bourbon destination one day. If the planners work out a few kinks and consult with some local bourbonites, I think this event has some potential and I look forward to seeing what changes are in store for 2018.
---
Disclaimer: Special thanks to The New Orleans Bourbon Festival for providing Bourbon & Banter with a media pass to this year's event with no strings attached.