A Private Barrel Selection in a Control State?!
I like private barrel bourbon selections. Some of the best bourbons I have tasted have been private barrel selections. I have found these in restaurants that we have been in during our travels.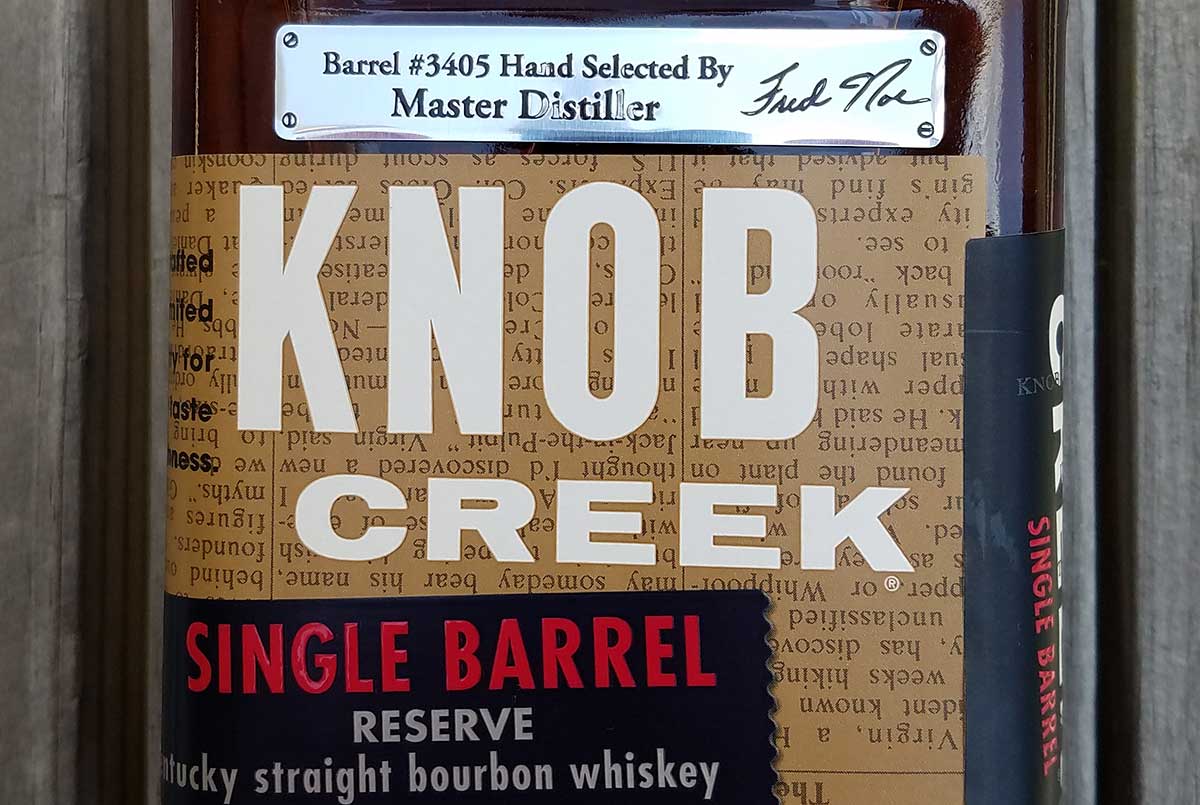 I like private barrel bourbon selections. Some of the best bourbons I have tasted have been private barrel selections. I have found these in restaurants that we have been in during our travels. Living in Virginia, a control state you don't expect to find private barrel selections in the state liquor stores.
When the Bourbon and Banter CDO contacted me about doing an article on the New Hampshire Liquor Commission and their Knob Creek Single Barrel Reserve Private Barrel Selection, I was both excited and intrigued. Especially when he told me, a sample would be coming my way.
The control of alcohol sales is a state enterprise. There are eighteen states where the state government controls and is the sole distributor for the sale of spirits. One state, Maryland, does not have an alcohol control board, but four counties within the state do.
Living in a control state has its pluses and minuses. Prices are regulated and in some control states that can lead to reasonable charges. Stores cannot markup allocated products. The customer, however, is at the mercy of the state as to what is available and what isn't. There is no competition. If you read my article about my search for E. H. Taylor Seasoned Wood you can see how things might work. I will say the Virginia ABC distribution of limited releases has improved somewhat. Overall, however, the opinion of liquor control boards is less than stellar.
That is, except for the New Hampshire Liquor Commission.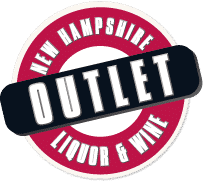 The residents of New Hampshire like their liquor commission. According to the NHLC website, New Hampshire residents, and residents from surrounding states and Canada chose to buy their alcohol from the New Hampshire Liquor & Wine Outlet stores. The NHLC strives to provide quality service at the best possible value. An interesting fact is that over half of liquor sales in New Hampshire come from out of state residents. In an article on Breaking Bourbon website, "What is the Best State to Buy Bourbon," New Hampshire was rated in the top 7. While it is not unheard of for residents of another state to go to a control state to buy liquor, it sounds like the people in the states bordering New Hampshire are flocking there to buy their alcohol. I have been told by people who live near Boston that they drive to New Hampshire to buy their liquor. Until now I never understood why.
Back in March, members of the NHLC, led by Mark Roy, NHLC Spirits Marketing and Sales Specialist, traveled to the Jim Beam Distillery in Kentucky where they tasted Knob Creek Single Barrel Reserve and selected eight barrels that were bottled and shipped to the NHLC. Overall, about 1,250 bottles. These private selection bottles were for sale in New Hampshire the week of May 8th. When released, the price for the private barrel select was $41.99 and are still being sold at that price.   By comparison, when not on sale, regular (not private barrel selected) Knob Creek Single Barrel Reserve would cost you $47.99 in Virginia and $49.99 in Pennsylvania, another liquor control state.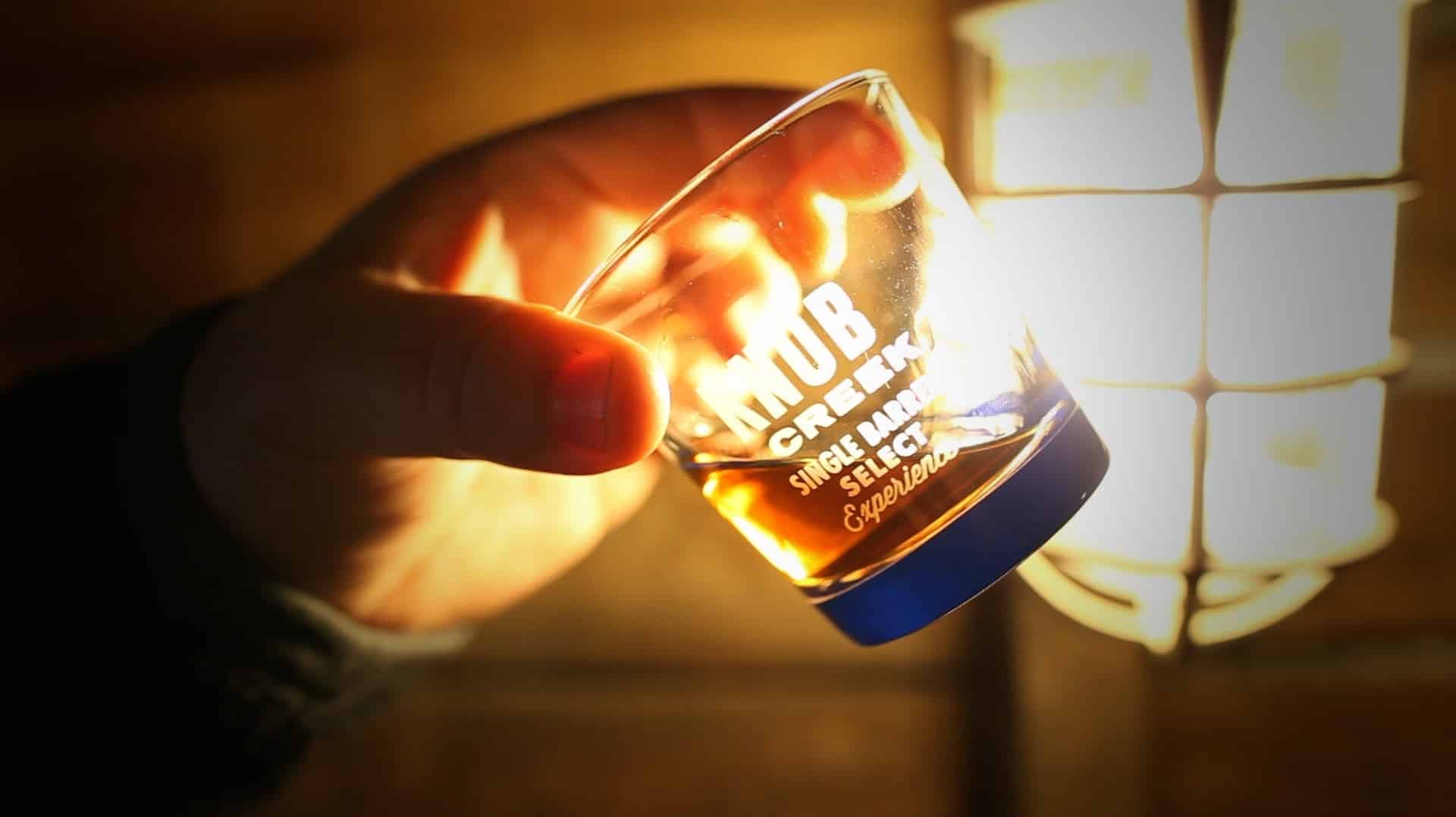 Pretty wild, don't you think? A liquor control state with a private bourbon selection at a very affordable price. I have not come across a private barrel bourbon selection advertised in a control state until this one. So why does the NHLC do this?
According to the press release for the NHLC Knob Creek Single Barrel Reserve:
"The New Hampshire Liquor Commission is committed to providing customers with premium offerings they simply cannot obtain elsewhere," said NHLC Chairman Joseph Mollica. "NHLC experienced $642 million in total sales last year, including $357 million in spirits sales alone. That extraordinary buying power allows us to make purchases of in-demand products, like Knob Creek® Single Barrel Reserve, and to make those products available at the most competitive prices. With interest in premium spirits on the rise, and particularly interest in the Knob Creek® brand, this acquisition of Knob Creek® Single Barrel Reserve will help us continue to differentiate ourselves from our competitors and to deliver record revenues to the New Hampshire General Fund."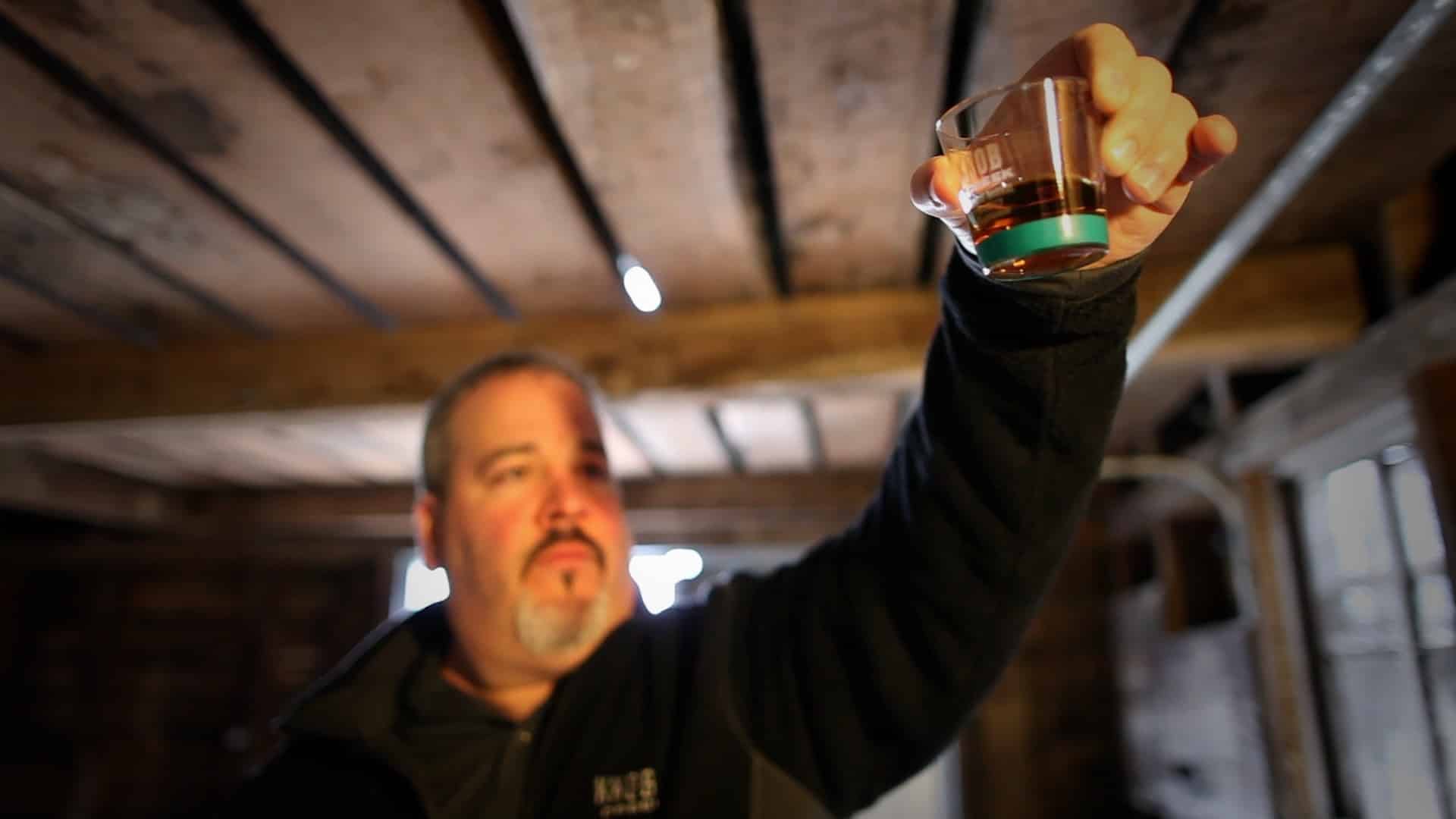 This isn't the first time that NHLC has done private barrel selections either. They started the Knob Creek Single Barrel Reserve private barrel program in 2012 with the selection of two private barrels. Now it is has grown to eight barrels. According to NHLC, sales of Knob Creek in New Hampshire have increased 15 percent in the last year.
Knob Creek Single Barrel Reserve, however, isn't the only private barrel selection that NHLC has done. In 2015, Mr. Roy led a team to the Jack Daniels Distillery in Lynchburg, TN where they hand selected 15 barrels of Jack Daniels. According to the people at Jack Daniels, this was the largest private barrel selection they have done at the distillery. The bottling of these barrels led to over 3,700 bottles of unique, hand selected, Jack Daniels Single Barrel to be sold exclusively in New Hampshire Liquor and Wine Outlets. Other private barrel selections that NHLC has done include three single malt scotches: Aberfeldy, Glendronach, and Benriach.
If that isn't enough, NHLC also hosts a distiller's showcase. This event, in its fourth year, allows attendees the opportunity to taste spirits from over 400 distillers. Hosted in November, it is, according to NHLC, the largest distiller showcase in New England and one of the largest in the nation. Tickets go for $60 apiece. The proceeds from the event go to the New Hampshire Animal Rescue League.
With all these special activities, is it any wonder that the New Hampshire Liquor Commission and its Liquor and Wine Outlets are the go to liquor stores in the New England area? New Hampshire, a control state, where the people like the liquor commission.
But what about the Knob Creek Single Barrel Reserve?
KNOB CREEK SINGLE BARREL RESERVE – NEW HAMPSHIRE LIQUOR COMMISSION PRIVATE SELECTION REVIEW
BOTTLE DETAILS
---
Name: Knob Creek Single Barrel Reserve – New Hampshire Liquor Commission Private Selection
Proof: 120 proof / 60% ABV
Age: 9 years
Year: 2016
LEE'S NOTES
---
How I Drank It: Neat, in a Glencairn glass. First tasting, I let it sit for ten minutes as it was right out of a new bottle. Second tasting, let it sit fifteen minutes.
Nose: Vanilla; Cherry Wood; Hints of Burnt Sugar. Not overwhelmed by the high proof.
Taste: Maple Syrup on the front of the tongue; a spicy peppery taste on the back of the tongue.
The Burn:  The first thing I noticed was the up the nose burn not unlike you would get when you get some good horseradish. The burn continues sip after sip all the way through. Stays on the tongue, warms the chest. Would be a nice warming bourbon in the winter.
Neat, Splash or Rocks: Definitely neat. I tried this once with an ice ball. Don't try this, it ruins the nuances of the bourbon and destroys the sweet notes.
Share With: Friends who appreciate great barrel proof bourbons. This is a slow sipper. It took me about 90 minutes to finish a two-ounce pour. You can share a lot of banter in that amount of time.
Worth The Price: A barrel proof bourbon at $42 is absolutely worth the price. A barrel proof private selection at this price is a steal.
Bottle, Bar or Bust: If you are near New Hampshire and get a chance to pick this up definitely go for it. I checked the NHLC Liquor and Wine website on July 7th. There are still bottles left of this fine bourbon in the state.
---
Disclaimer: Special thanks to the New Hampshire Liquor Commission for providing Bourbon & Banter with a sample of their whiskey.
We appreciate their willingness to allow us to review their product with no strings attached.