Angostura 7-Year-Old Rum Review
Angostura doesn't just make bitters; they are also a robust rum distillery. The Angostura 7-year-old rum is a great pour for those who are rum-curious or want to experience a bourbon cocktail in a fresh way.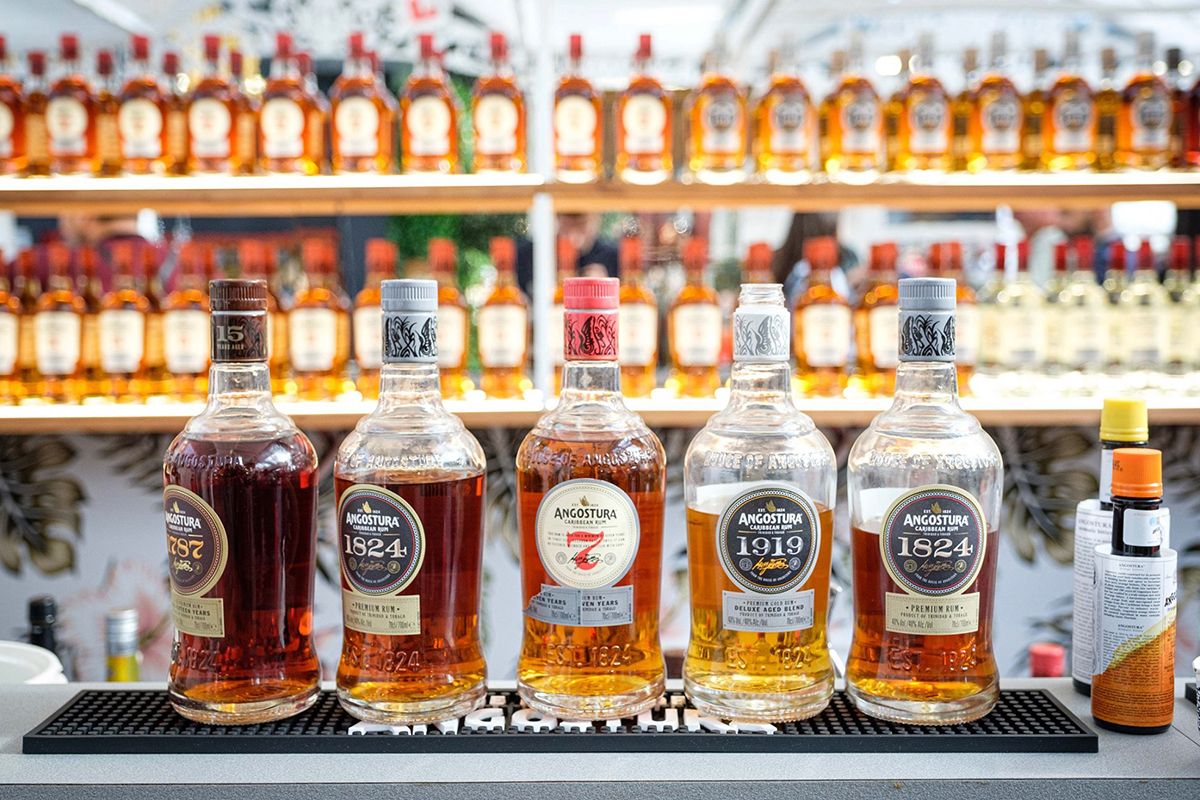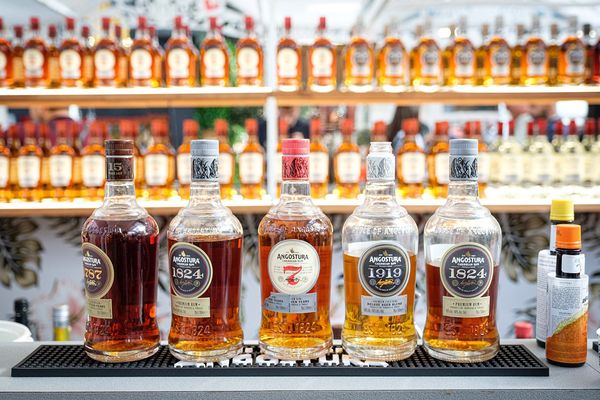 In the world of cocktails, Angostura is about as OG as one can get. Even neophytes recognize that signature oversized label and bright yellow cap and know it's a staple on any bar worth its salt. Hell, they even sell it at the small format Target near me. Ango is ubiquitous; anyone who knows anything about cocktails knows the name. I call it the Frank's Red Hot of bitters because I put that shit on everything.
Angostura, named after Angostura, Colombia (today, Ciudad Bolívar), was a product birthed as many old-school, now cocktail-stalwart products were: medical necessity. A German doctor, Johann Siegert, was hired by Simón Bolívar to care for his troops during the war for independence against the Spanish. Noticing that many troops suffered from gastric maladies, the good Doctor crafted a potent tincture he called "Amargo Aromático" - chock full of several herbs and spices to rival the Colonel's - to alleviate the tummy troubles of the Libertadores.

And so, in 1824, what would become the world's most famous bitters, was born.
But many don't know that for over 75 years, Angostura has been cooking up much more than their quintessential cocktail seasoning. Their Trinidad & Tobago distillery also churns out over a dozen types and flavors of rum, which, according to them, is the "world's most awarded rum range." They are now the largest producer of Trini rum, so much so that they need to source sugar cane from other locales, such as the DR. And, of course, they use this rum as the alcohol base for their bitters line.
BOTTLE DETAILS
---
DISTILLER: The House of Angostura, Trinidad & Tobago
AGE: 7 years
PROOF: 80 Proof
MSRP: $34.99
BUY ONLINE: Widely available in liquor stores, but you can find it online here.
ERIN'S NOTES
---
SHARE WITH: Curious drinkers looking to expand their sips into a new category and Old Fashioned lovers.
WORTH THE PRICE: Absolutely. I have seen the bottle as low as $27, which is a great price for a 7-year-old rum, especially for cocktails.
BOTTLE, BAR OR BUST: Bottle. The perfect pour for neat drinking at home and mixing in various drinks.
OVERALL: The folks at Angostura were kind enough to allow me to sample two of their expressions: Angostura 1919 and Angostura 7-Year-Old. I like rum, especially in cocktails and the older expressions for sipping, but I had not had the opportunity to sample Ango's distillate before. For years, rum was a spirit I had little interest in. It was always in drinks that were too sweet, frozen (I don't love frozen things), or full of pineapple (also not my favorite). But as any good Curious Drinker does, I gave it another chance.
I was originally drawn to rechallenging rum due to its versatility in cocktails. Still, I quickly realized it was an excellent lower-proof dark spirit to enjoy when I wanted something a little less robust alcohol-wise but still quenched that desire for richness and caramel on the palate. The molasses and secondary aging in ex-bourbon barrels yield a spirit that is perfect for a bourbon lover to explore. One important note, though, is that the majority of color in rum is actually due to adding caramel color (in this case, made from white sugar), which is not the case for bourbons.
Angostura's rums are solid and very approachable. There's not a noticeable "funk" to them, but they are still tasty. This may be because they are produced via column still, whereas some of the more "traditional" and different-tasting rums are produced via the older method using a pot still.
I both tasted the rums neat and mixed into an Old Fashioned. The 7-year was better suited for the Old Fashioned, as the longer-aged, richer, fuller flavors hold up better against the bitters. I used Angostura Aromatic bitters and homemade Demerara vanilla simple syrup (recipe below). 1919 held up better in a Mojito and lent a little more body than a white rum. Angostura is a solid bet for the flavor, variety, and price if you are a rum drinker or just a curious bourbon drinker trying to expand your repertoire. It's great in cocktails, and the 7-year would be a fantastic starting point for sipping rums. It's not expensive, not overly sweet, delivers on those vanilla and oak flavors, and can be used for a less boozy OF.
BRAND NOTES
---
Angostura® 7 year-old-rum is a powerful, robust and flavoursome rum. Angostura® 7-year-old rum is packed with mouthwatering flavours that include maple, chocolate, honey and toffee and presents a rich, full-bodied taste that tapers off into the classic rum finish.
This silky smooth rum comes into its own after a minute or so in the glass, and should be first sampled neat to allow the rum to reveal its true characteristic and provenance.
It can be enjoyed neat as a sipping rum, or over ice, equally it can mix a stunning contemporary take on a Manhattan or an Old Fashioned.
Colour: A rich hue of deep mahogany.
Nose: An enticing bouquet of creamy aromas of vanilla, chocolate, molasses, espresso, spice and oak.
Palate: Packed with toasted bakery like flavours of chocolate, honey, toffee, caramel, coffee, and roasted nuts.
Finish: Rich medium body.
---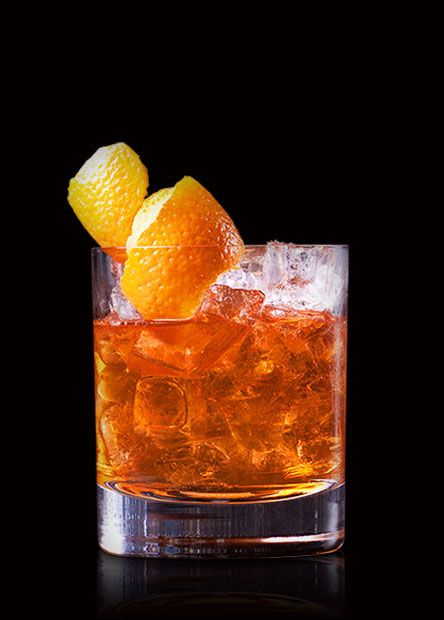 RUM OLD FASHIONED
RUM OLD FASHIONED INGREDIENTS
2 oz Angostura 7-Year-Old or other aged rum
1/4 oz rich simple syrup*
2 dashes Angostura Bitters
1 lime
RUM OLD FASHIONED PREPARATION
Combine rum, rich simple syrup, and bitters in a mixing glass. Add ice. Stir gently for 30 seconds. Strain into rocks or Old Fashioned glass. Express a lime peel across the cocktail, discard. Garnish with fresh lime peel.
Optional: serve over one large ice cube.
*My Rich Simple Syrup recipe is in my Ultimate Guide to the Old Fashioned. I recommend using Demerara sugar for this cocktail, as it has a higher molasses content that better complements the aged rum. Once the syrup is made, I recommend placing 1-2 whole vanilla beans (split down the middle with a knife to expose the caviar) in the syrup and allowing it to infuse for a few days in the fridge for a richer flavor.
---
Disclaimer: Bourbon & Banter received a sample of this product from the brand for review. We appreciate their willingness to allow us to review their products with no strings attached. Thank you.