Apple Bourbon Tart Recipe
I'm pleased that the Redhead has agreed to share with everyone another one of her bourbon creation recipes. If you like the recipe please let her know in the comments.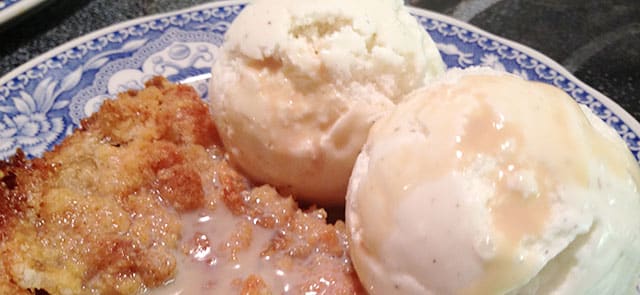 I'm pleased that the Redhead has agreed to share with everyone another one of her bourbon creation recipes. If you like the recipe, please let her know in the comments. If we can get enough feedback, I'm sure that we can convince her to provide us with more bourbon-inspired recipes.
---
My husband has asked me once again to provide a recipe.  In the last 24 hours we have consumed not one, but two, apple tarts.   The first tart consisted of a crust made with baking soda and apples soaked in armagnac, a French brandy that has a distinct prune flavor.  My husband was relegated one piece, the neighbors received another in exchange for an emergency glass of wine, and the rest, well, I ate.  Happily.   He declared that ice cream would really round out the flavor profile, and since I ate the whole thing, I felt obliged to make another.  Tart number two was made with a baking powder crust and apples soaked in  Old Weller Antique bourbon.   He declared it a raging success, and topped it off with two scoops of vanilla ice cream drizzled with Buffalo Trace bourbon cream liquor.   And then, did it all over again an hour later.  Enough said.
Apple Bourbon Tart Ingredients
3/4 pound tart apples, peeled, cored and sliced thin
2 tablespoons Minute tapioca (ground to powder is ideal, but not essential)
2 tablespoons bourbon, player's choice
1 3/4 cups sugar, divided
1/4 pound (1 stick) unsalted butter or margarine, at room temperature
1 1/4 cups all-purpose flour
1/2 teaspoon ground cinnamon
1/2 teaspoon kosher salt
1/4 teaspoon baking powder OR baking soda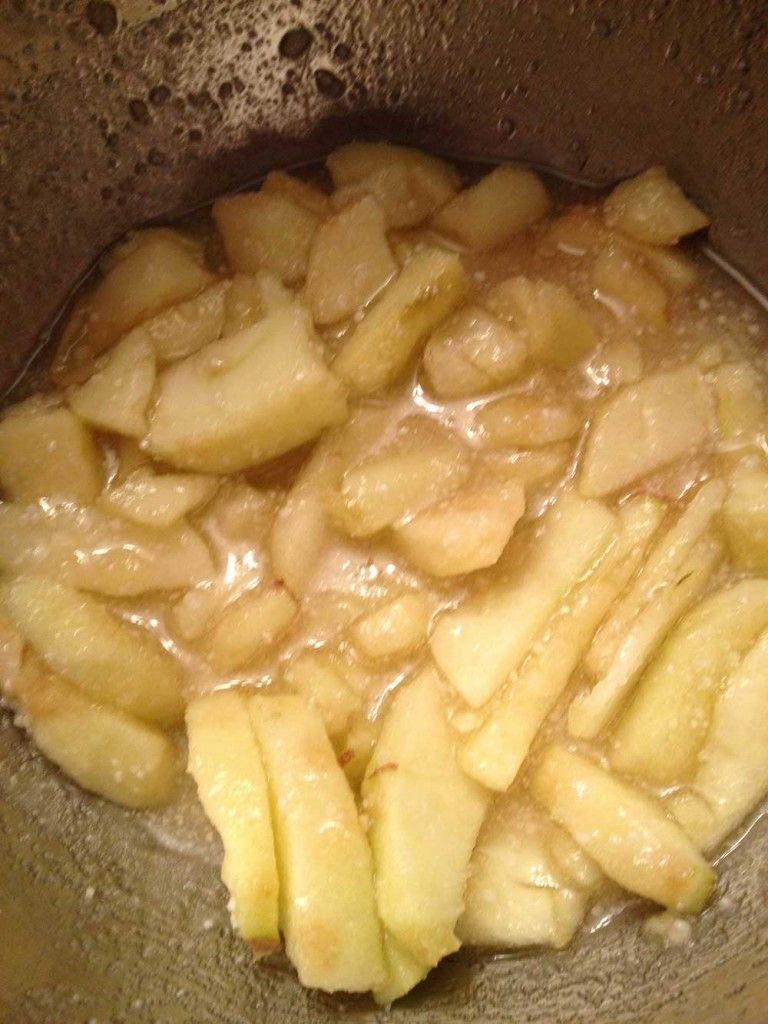 Apple Bourbon Tart Directions
Preheat the oven to 350 degrees.

Butter and flour a 9-inch springform pan and place it on a sheet pan.

Place the apples, tapioca, bourbon, and 3/4 cup of the sugar in a mixing bowl and stir to combine. Allow to sit for 15 minutes.

In a large bowl, cream the butter and remaining 1 cup of sugar until light and fluffy.

In a small bowl, combine the flour, cinnamon, salt, and baking powder (or baking soda.)

Add the dry ingredients to the butter mixture and mix until it forms small, dry crumbs.

Add 1 tablespoon of cold water and continue to mix until the mixture forms large, moist crumbs.**

Set aside 3/4 cup of the crumb mixture and pour the rest into the springform pan.

With floured hands, lightly pat the dough evenly in the bottom of the pan and 1 inch up the sides.

Spread the apples evenly on the crust. Sprinkle the remaining crumb mixture evenly on top.

Bake for around 45 minutes-1 hour; until the fruit is bubbling and the crust is golden.

Cool for 15 minutes, then remove the sides of the pan and serve warm or at room temp.
**I find that using your hand to combine the flour with the sugar works more quickly than any other method. The point is not to over work the flour; thus avoiding a tough crust.