Arturo Fuente Don Carlos Robusto Review
As is my experience with the Fuente brand in general, this cigar is extremely well made/constructed. The wrapper is really beautiful and has no visible seams or significant veins.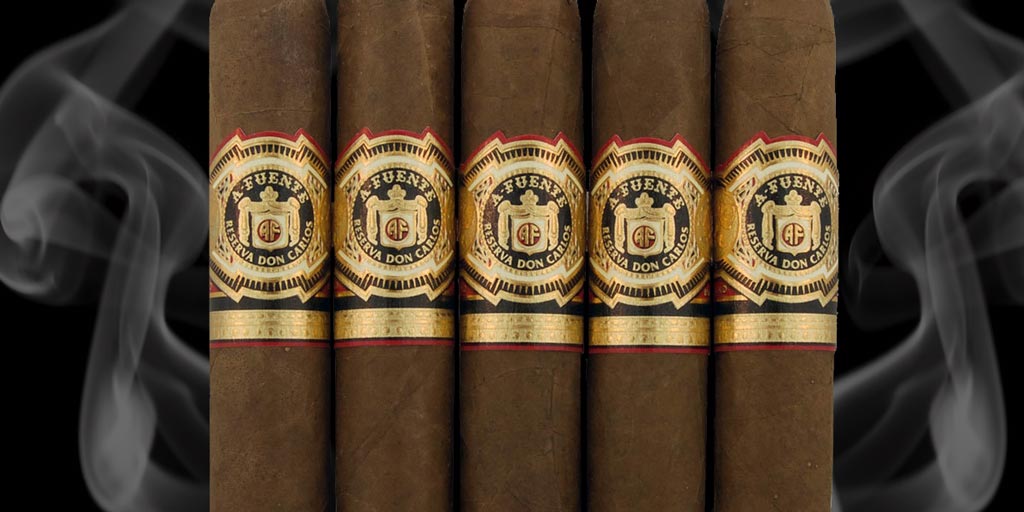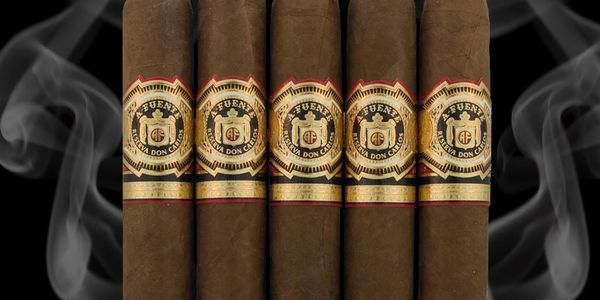 CIGAR DETAILS
---
ARTURO FUENTE DON CARLOS ROBUSTO
---
Brent's NOTES
---
SHARE WITH: Friends who enjoy a good Medium Bodied smoke.
STICK, SAMPLER PACK, OR BOX: If you haven't tried this label before, do yourself a favor and pick up a sampler pack. You won't be sorry.
PAIR WITH: Russell's Reserve  |  Eagle Rare  |  Elijah Craig
COLD DRAW: A cold draw, dry draw, or cold taste, is when a cigar is clipped, and air is sucked through it before lighting. The dominant flavor is cedar underlined by a hint of cocoa like sweetness.
OVERALL: As is my experience with the Fuente brand in general, this cigar is extremely well made/constructed. The wrapper is really beautiful and has no visible seams or significant veins. As I lit up, the cedar flavor is still very much front and center, but there is a bit of lightly roasted coffee beans and some leather on the palate as well.
As I progressed through the first third of these cigars, I got more earthy flavors, and some more of the leather as the cedar notes faded to the background. The cocoa or even possibly a cinnamon sweetness ramps up in the second third of the smoke as well. The wrapper is delicious. Not overly sweet but extremely enjoyable. If you like to hold a cigar in your teeth and enjoy the flavor that a beautiful wrapper imparts, you won't be disappointed with this one.
This is for sure a Medium bodied cigar, but it also doesn't have a big peppery kick or spice on the palate that I usually seek out. The flavors are subtle but delicious and work well together. As I got into the final third of the cigar, the sweetness lingered and seemed to drift away from the cocoa and cinnamon flavors and shift more towards a dark fruit like raisins or dark cherries. The leather flavors also seemed to fade as the earthiness took over. It never got too bitter, but the tobacco notes obviously increased as I neared the end of the smoke. There were never any problems with the construction of any of the five samples provided to me. All samples had a nice easy draw that needed minimal touching up or re-lighting. The draw consistently produced a creamy smoke that was very enjoyable. There were no runners, and all cigars burned pretty evenly. There was also a beautiful medium grey ash that never moved until I wanted it to.
It had been a while since I had a Don Carlos and I'm glad I went back for more. While it's not the spicy, full flavored cigar I typically gravitate towards, it is a great medium bodied smoke that would be a logical step up for someone who tends to smoke lighter cigars or someone who wants to experience something a bit more premium than they may typically smoke.
BRAND NOTES
---
Arturo Fuente Don Carlos is a 94-rated masterpiece, handcrafted in the Dominican Republic from a select recipe of the finest aged tobaccos. Fuente family patriarch Carlos Fuente Sr. blended Don Carlos to an intricate standard of premium, vintage Dominican binder and filler tobaccos beneath a glistening Cameroon wrapper leaf. The complex, medium-bodied profile delivers lavish notes of earth and cedar with nuances of oak, espresso beans, and chestnuts. A subtly sweet finish emerges alongside an intoxicating room note. Experience the maximum in sophistication and refinement from a celebrated Dominican-made gem today.
---
Disclaimer: Bourbon & Banter received a sample of this product from the brand for review. We appreciate their willingness to allow us to review their products with no strings attached. Thank you.