Bourbon Balls: The All Year Long Christmas Cookie
Christmas is not Christmas without cookies. Growing up in the Midwest, Christmas cookies are a huge thing. Every year my mom would spend weeks making dozens upon dozens of Christmas cookies.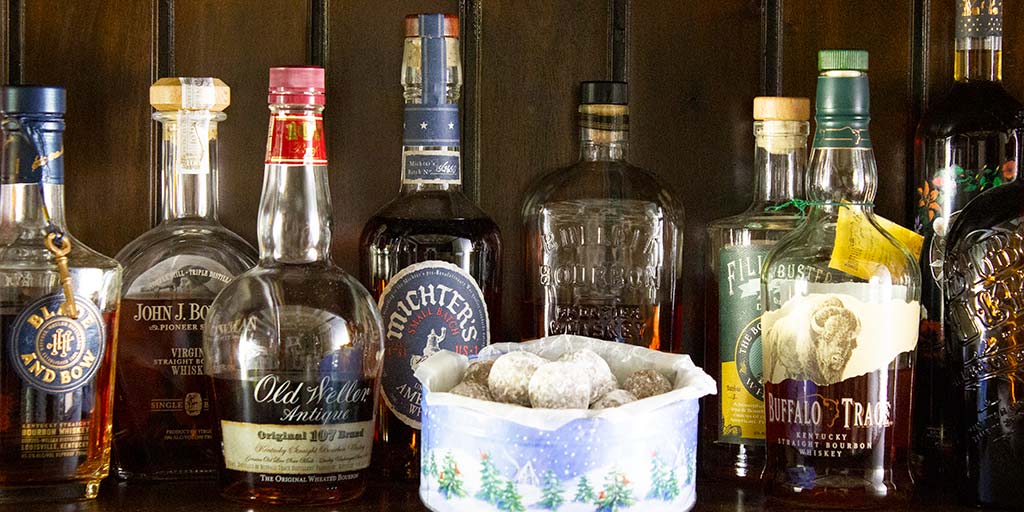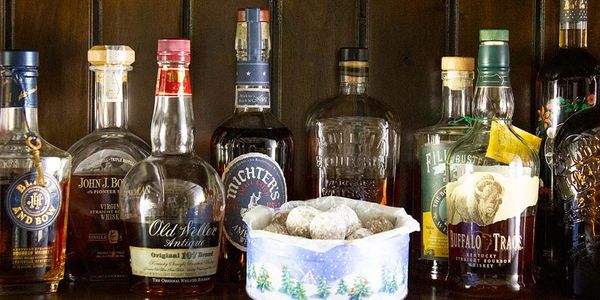 Christmas is not Christmas without cookies. Growing up in the Midwest, Christmas cookies are a huge thing. My mom would spend weeks making dozens upon dozens of Christmas cookies every year. One might ask, "What do you do with so many cookies?" (After all, even a child can only eat so many cookies.)  Most cookies were made to be given to neighbors, coworkers, and fellow church parishioners. Among all of the delicious cookies, one stood out as our favorite - the Rum Ball. A small helping of chocolate, crushed pecans, sugar and rum squashed up into a little ball and then smashed gently with a pecan. Who could resist such a wonderful treat? No one, especially when it was the end of the rum and Mom would dump whatever was left in the bottle into the mix. Somehow, those rum balls always seemed to get taken by my dad to work. Those were "the good old days," as my boys would say. (Sometimes, a 37-year-old man gets tired of hearing his children ask, "What was it like back in the good old days when you were a boy?" Damn it, kids, I'm not that old!) While times have changed, and not everyone makes Christmas cookies anymore, or at least not the amount they once made, these cookies you will find yourself making throughout the years.
---
Great-Grandma's Rum Balls
½ lb. Vanilla Wafers – Crushed Fine
1 Cup Powdered Sugar + extra to roll each ball in.
2 TBSP Coca
1 Cup Chopped Pecans + some left whole to place on top of each ball
½ Cup Light Karo Syrup
¼ Cup Rum (Be #RumCurious try all kinds)
Mix together vanilla wafers, powdered sugar, cocoa, and pecans.  In a separate bowl/measuring cup, blend Karo syrup and rum.  Slowly add wet ingredients to dry and then keep mixing until all ingredients are moist (if more moisture is needed, only add a small amount at a time) and shape into balls about the size of walnuts. Roll the ball in powdered sugar. Place on wax paper and flatten. (We used a fork) Put pecan on top of each smashed ball. They keep best in a cool place and covered tightly.
---
When I met my wife, I told her about these great cookies and how they were always a favorite.  She told me her grandmother had a recipe I might like even more: Bourbon balls!  While I cannot share this secret family recipe with you, I can tell you that it is very close to the rum ball recipe but uses walnuts and bourbon; the amounts are a little different (little more cocoa, a little less syrup).  With a little web search and experimenting on your own, I am sure you will figure it out.  My wife and I have been experimenting with the recipe for several years to get it just right.  My wife thinks of recipes as guidelines, not to be followed exactly but changed to make them into what you want.  We try different bourbons and/or whiskeys each year to see which makes the best balls. Cheaper normally blends better than higher-end, but what happens when you use bourbon that many bourbon lovers dislike?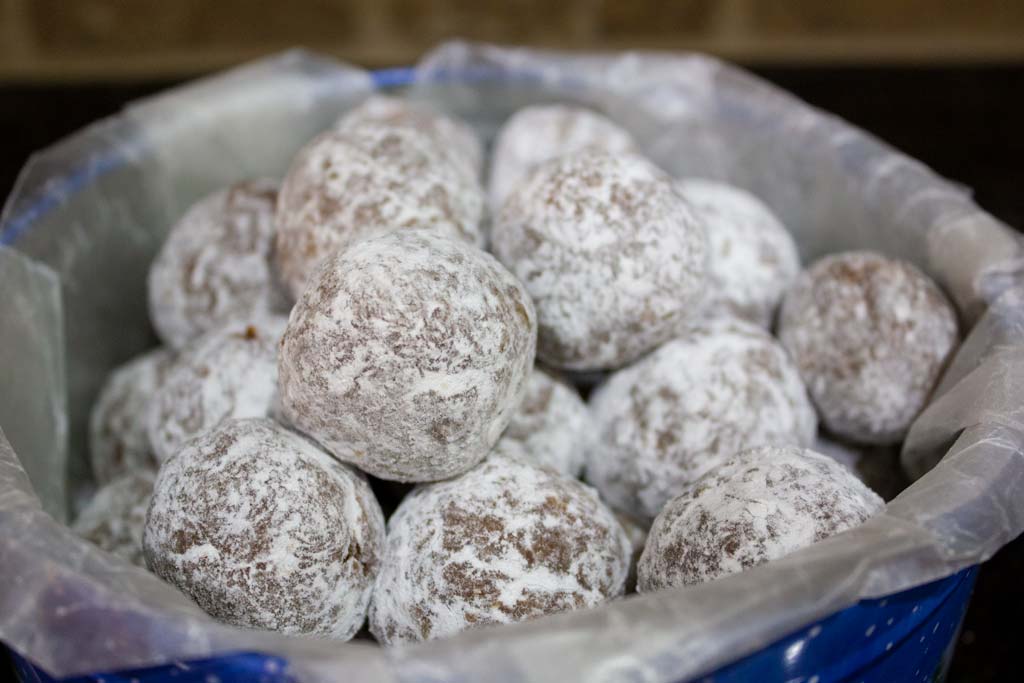 You end up with a bourbon ball with an enhanced flavor profile; chocolate, nuts, and the smoothness and warmth of the bourbon.  What bourbon could possibly do this? Bib & Tucker. Like many of you, I'm not a fan of Bib & Tucker as a sipping or drinking bourbon. The first time I tried it, I made a face, which led my wife to have a sample. She right away said it was "nutty," even before I read on the bottle that it had hits of hazelnut. The hazelnut or nuttiness of the bourbon does not work for me. Hazelnuts aren't my thing, but my wife likes it.  And yes, she does have an amazing pallet.  The reason behind my ramblings is... Bib & Tucker (B&T) and its nutty profile work amazingly for bourbon balls.  That is our secret to making some truly amazing cookies. If you're daring enough to #DrinkCurious why not #CookCurious or #BakeCurious as well, and try making bourbon balls with B&T, or add some B&T into another cookie recipe that is made with nuts. Let me know how any experiments turn out. You might change your mind about the pour.  While many of us have no interest in drinking it, you may be able to move that bottle into the kitchen for baking instead.