Bourbon, Banter & Jazz with Sean Jones
A friend of mine recently told a group of musicians "you never know how you touch people." That's often the case with musicians, especially jazz musicians. They communicate to the listener on a very intimate level, especially those that play in small clubs.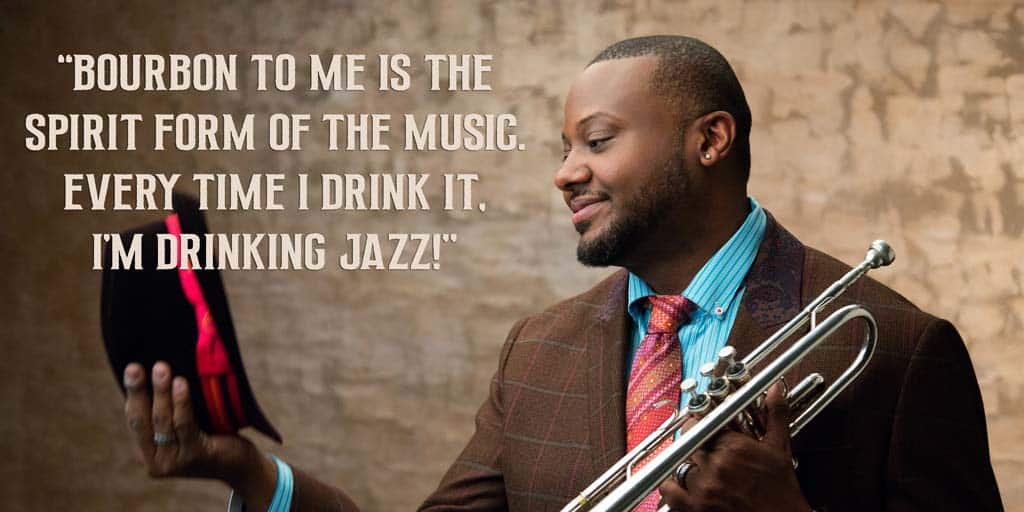 A friend of mine recently told a group of musicians "you never know how you touch people."  That's often the case with musicians, especially jazz musicians.  They communicate to the listener on a very intimate level, especially those that play in small clubs.  What touches them though?  What makes an impression on an internationally renowned jazz trumpet player and educator?  Turns out…bourbon does.  Sean Jones took a leap with America's native spirit four years ago, and he's taken ample opportunities to #DrinkCurious since then.
I've been fortunate to have a long friendship with Sean that goes back about a decade.  It was with me that he had his very first sip of bourbon and on a recent trip to St. Louis, we had the opportunity to sit down and talk about how his appreciation for America's native spirit has grown over the years.
"The first bourbon I ever had in life was Four Roses Small Batch in 2015 at Jazz St. Louis.  When I was younger, I tried scotch and I hated it, it was too smokey, too peaty.  I would go to jazz festivals and these cats would all try to get me to drink scotch.  They would say 'scotch whisky', so I knew bourbon was whiskey and I just associated the two.  I was always told when I was younger that bourbon was some cheap-ass stuff, so I just never tried it.  I would drink tequila, vodka, stuff like that.  A lot of trumpet players drink vodka because it doesn't dry you out as much."
Before he switched to bourbon, Jones was primarily a cognac drinker.  "I still drink it but at some point, the sugar in it was way too much.  I like transitioning from wine to cognac.  But when I was here (St. Louis) I tried the Four Roses Small Batch and I still got some of the sweetness but I didn't have to drink it as fast.  It slowed me down so I could appreciate what I was tasting as opposed to just consuming it.  I can drink bourbon and not have to consume copious amounts of it to get to where I need to be mentally.  It's not about getting drunk, I don't enjoy being drunk, but I do enjoy being able to allow certain premonitions to open up and have a certain vibe."
"Because of the proof you can't just drink it, you have to taste it.  We were drinking, and I tried a little gulp, trying to drink it like cognac and it burned me.  I can't step to the bourbon the same way I did cognac.  I still enjoyed the flavor profile, it had the caramel and was softer on the front end but the back end kicked my ass!  So I sipped it and thought 'man, there's something to this!'  At the same time I started running and I wanted to drink less anyway so it was the perfect time to be introduced to it."
"The thing with bourbon for me is that it's unlike cognac, tequila, and vodka.  There are a lot of different cognacs, tequilas, and vodkas, but they are generally very similar.  You can have two bourbons that are two completely opposite sides of the spectrum.  With tequila, cognac, and vodka, you don't have to taste it, it can be mixed and you just drink it, you consume it without really tasting it.  I began to understand the value of higher proofs because it slows you down and you're forced to taste instead of consume."  Turns out, the more he tasted it, the more he liked it.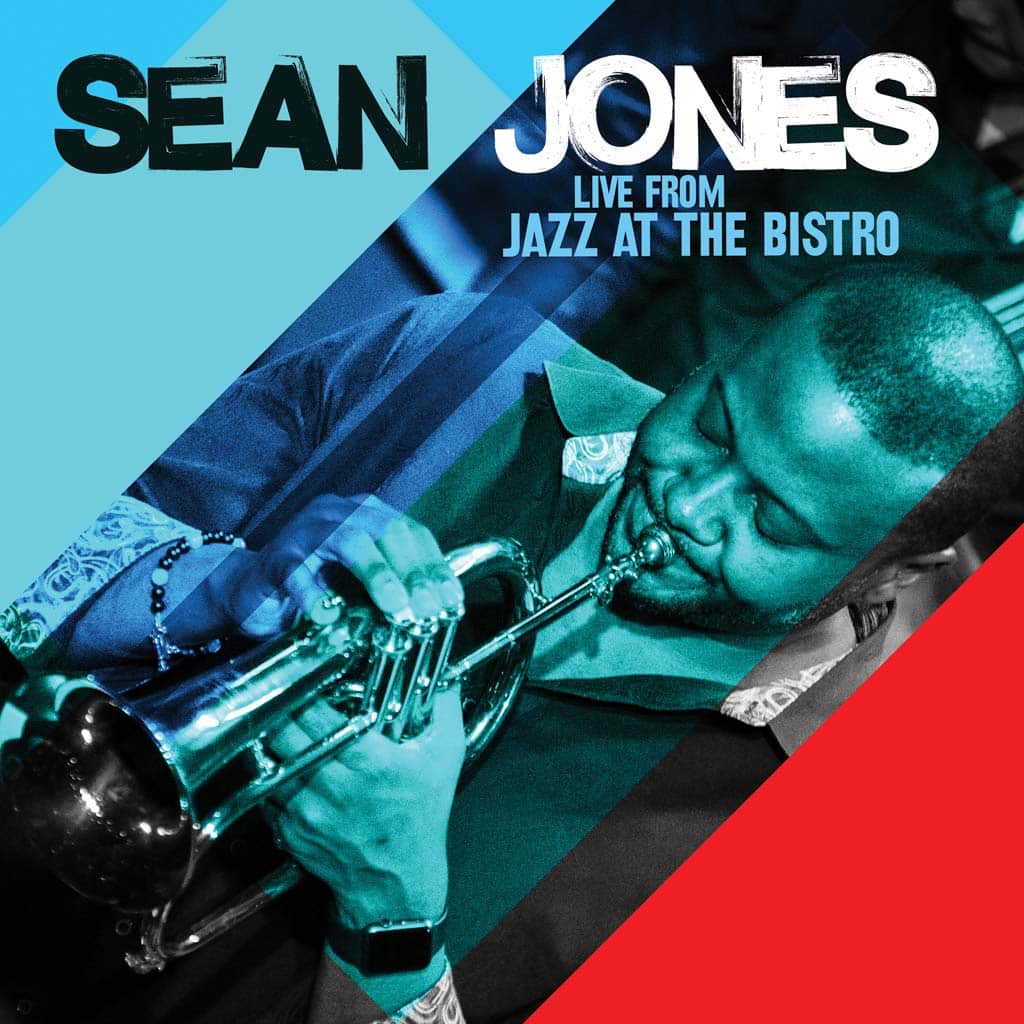 Jones's initiation was around a bunch of bourbon drinkers when he was making his most recent record, Live from Jazz at the Bistro.  When he left St. Louis, he continued to explore and #DrinkCurious.  Early on, he'd try things at various restaurants and clubs, but most of those places didn't have knowledgeable people behind the bar who could make solid recommendations.  "They'd say 'try this (insert overpriced, overhyped brand), it's our best bourbon,' solely based on the fact it was expensive. After a while, I started to go to bourbon bars, where cats actually knew what the hell they were saying."
Jones then brought up some experiences he and I had shared together.  Recalling one of my rants during that trip, he exclaims "I started listening to what you were saying about not having to spend a lot to get a lot.  One thing I'll never forget, when we went on that shopping run, the stuff you were pulling wasn't really expensive, and I liked it!  Then I'm going to these restaurants and I'm spending $20, $30 a shot on stuff and I'm like 'wait a minute, something's awry here, what's going on here?'  So I decided to go to a few bourbon spots, one is a place called Rye in Baltimore.  I went on a Tuesday afternoon, and I looked at what they had.  They had around 100 bottles of bourbon.  I asked the bartender for a recommendation and he asked what I wanted to spend.  I said I didn't have a lot of money, I just wanted a really good bourbon.  That's what introduced me to Henry McKenna Single Barrel.  I got a shot of that for $5 and it was good!  He started to explain more to me and I said I really like Weller.  He was surprised I said that, explaining it's hard to get, but they had some Weller Antique and I had a pour of that."  Jones continued to build a relationship with that bartender, but when he brought up my name, he got some heat for it.  "He (the bartender) started talking to me, then I mentioned you and he actually got pissed off, saying 'awe, you know about bourbon!'"
During a tasting with Jones done about 2 years after he started drinking bourbon, we discovered he was a fan of barrel-strength bourbons, gravitating to Four Roses, Russell's Reserve, and Maker's Mark.  Then he found Weller and was off to the races.  He's managed to secure 4 expressions (no CYPB or Full Proof yet), which he says sit on his shelf for special occasions because they're so hard to get.  But it's his favorite and if he sees it out, rest assured that's what he's drinking.
When he's on the road, selection isn't always that great.  Most jazz clubs aren't big time bourbon places, and his standards in those situations are Maker's Mark or Wild Turkey, sometimes an old fashioned or a Manhattan.
"I feel like bourbon and jazz go hand in hand.  Think about the elitism of scotch & where it's from.  The elitism that has been associated with wine and where it's from.  Bourbon is American.  It's created here, inspired by other places, other cultures.  That's jazz!  Bourbon to me is the spirit form of the music.  Every time I drink it, I'm drinking jazz!"
Sean Jone's Desert Island Whiskeys
William Larue Weller
Russell's Reserve Single Barrel
Maker's Mark Cask Strength
Henry McKenna Single Barrel Bottled-in-Bond
Eagle Rare Single Barrel
Four Roses Small Batch
More on Sean Jones
Sean Jones is an internationally renowned trumpeter and educator whose commanding performances and genuine personality have endeared to audiences across the globe.  He is an alumnus of the Jazz at Lincoln Center Orchestra with Wynton Marsalis and the SFJAZZ Collective and has been featured recording and/or performing with many major figures in jazz, including Illinois Jacquet, Jimmy Heath, Frank Foster, Nancy Wilson, Dianne Reeves, Gerald Wilson and Marcus Miller. Jones was selected by Miller, Herbie Hancock and Wayne Shorter for their Tribute to Miles tour in 2011.  He currently serves as the Richard and Elizabeth Case Chair of Jazz at John Hopkins University's Peabody Institute in Baltimore, MD.  Prior to coming to Peabody, Jones served as the Chair of the Brass Department at the Berklee College of Music in Boston.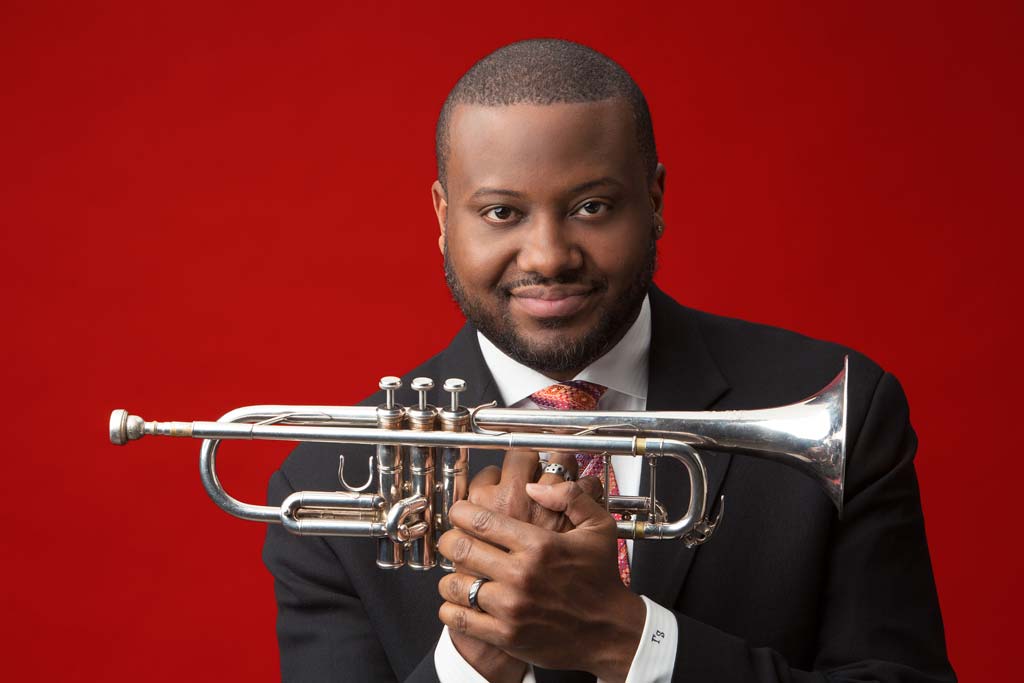 Sean Jones Social Media Links
Instagram: https://www.instagram.com/sjonesjazz
Facebook: https://www.facebook.com/seanjonesjazz/
Twitter: https://twitter.com/sjonesjazz
Website: https://www.sean-jones.com/