Bourbon Classic 2015 Recap
The 3rd annual Bourbon Classic took place February 20th and 21st and I was lucky enough to be a part of it. Once again this was an extremely entertaining event, attended by bourbon lovers of all kinds; the people who make, people who sell it, people who write about it, people who study it.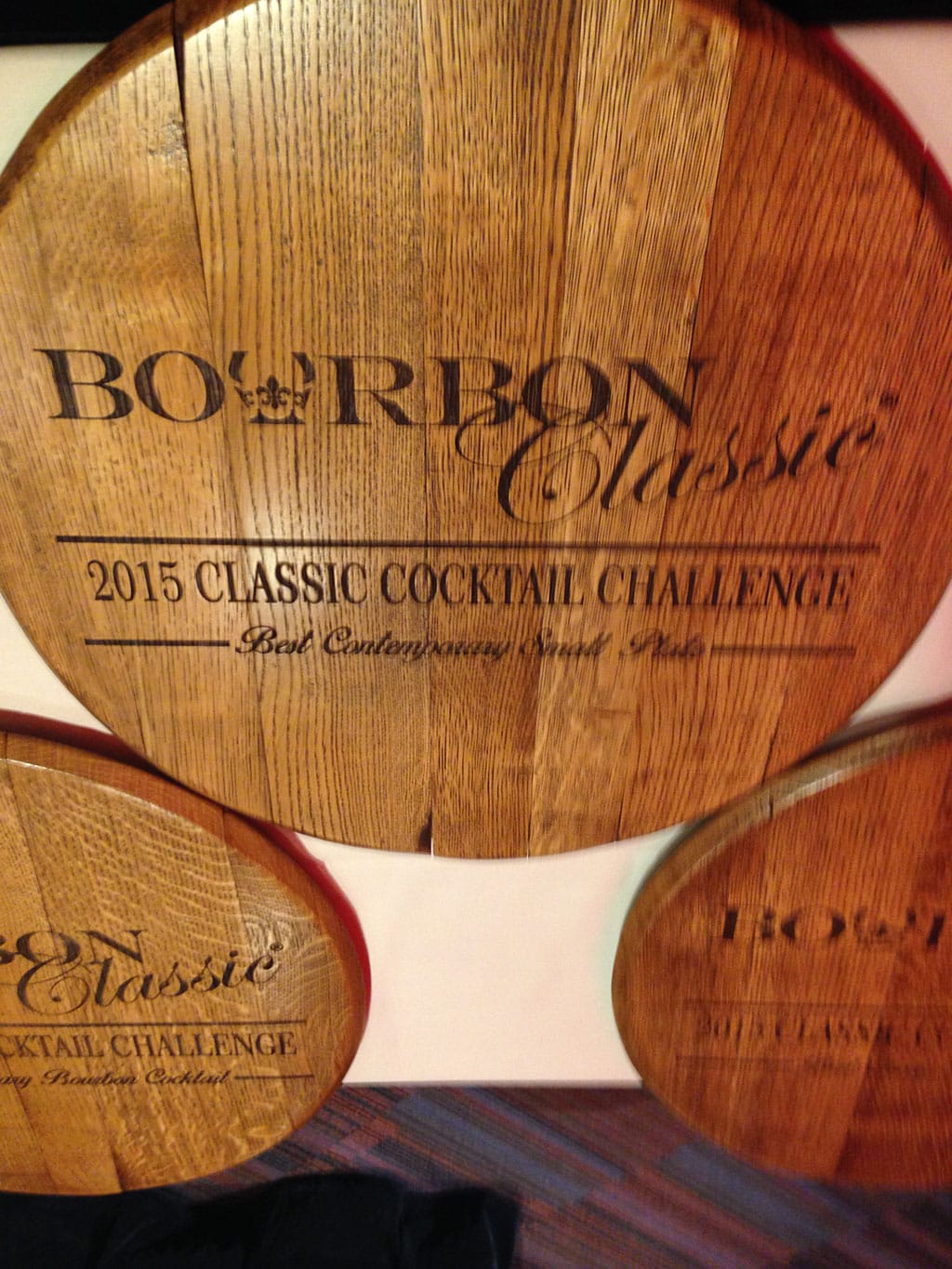 Disclaimer: I was invited to attend the Bourbon Classic at no cost to write about it for Bourbon and Banter but I paid for my own hotel, food, and travel costs while there and this review reflects my honest opinion on the event. Thank you.
The 3rd annual Bourbon Classic took place February 20th and 21st and I was lucky enough to be a part of it. Once again this was an extremely entertaining event, attended by bourbon lovers of all kinds; the people who make, people who sell it, people who write about it, people who study it. And of course all of us there were people who love it and drink it; at times to excess, but always with enthusiasm. But enough about my Saturday night, let's get to the events.
Once again the event kicked off Friday night with a cocktail and small plates competition. This event does a great job of making you feel like you are living in luxury for the night, with food and drink of a caliber I don't usually get to experience, especially in such quantity. I loved seeing the creativity that the bartenders put into their efforts. In addition to bringing forward some fresh takes on lesser known classic cocktails, such as the Brooklyn Cocktail made with Four Roses Single Barrel, I also admit I kind of fell in love with the Woodford concoction that included beet juice and a dill garnish. I swear it tasted better than it sounds.
The food was amazing, with several of Louisville's top restaurants trying to out-do each other. In the end the Blanton's sponsored team consisting of Mixologist Marie Zahn of St. Charles Exchange and Chef Levon Wallace of Proof on Main won for best Classic Dish, Best Classic Small Plate and best pairing of the two. 8UP, who I don't remember from last year, scored a dual win for best Contemporary Small Plate and Best Contemporary Pairing with Sean Thibodeaux and Chef Jacob Coronado and Isaac Fox of Volare won best contemporary Cocktail. That cocktail by the way should also have one for best name, it was call Noe Foolin'.
Saturday's events are what makes this gathering stand out when compared to other food and drink festivals. The Bourbon Classic University offered a great line up of classes that covered everything from a ham and bourbon tasting to storytelling with Michael Veach and Bernie Lubbers (Charles Cowdery was supposed to be there but was kept away by the weather). I attended the Bourbon and Cheese session and the one on collecting whiskey. I am now in a position to say that eating cheese with bourbon is much more satisfying than collecting it. I also appreciated that while I was in sessions I was also able to get to know bourbon lovers from around the country as well as making small talk with industry insiders, bar owners, and other writers.
Sandwiched in-between the sessions was the Bourbon Masters Session. Fred Minnick returned as the MC and asked a series of questions of Mark Coffman from Town Branch, Wes Henderson from Angel's Envy, Ken Pierce from Barton 1972, Fred Noe from Jim Beam, Harlen Wheatley from Buffalo Trace, Jim Rutledge from Four Roses, Denny Potter from Heaven Hill, Nicole Austin from Kings County, Jim Magliocco from Michter's, Chip Tate from Tate & Co., and Jimmy Russell from Wild Turkey. I was very happy to see Jim Rutledge participate this year and I have to admit that I thought the questions and answers were much more interesting this year as well. I had to do some quick googling to find out why Minnick was asking Chip Tate if he was packing heat, Jim Rutledge pulled no punches about his feelings on flavored bourbon, and Nicole Austin is my official new girl-crush for her response to the question about women in distilling. It can be difficult for someone who writes about the bourbon industry, and knows the key players personally, to go up and ask really hard-hitting questions and I thought Fred Minnick did an admirable job of attempting to walk that line of challenging the panel respectfully.
Once we were all educated sufficiently it was time for the graduation party. The grand bourbon tasting capped off the night. Although there were fewer plates, there was still some great food options, which is important if you are going to taste bourbon all night. My one complaint of the evening was that there were really no extraordinary bourbons on offer, even for VIPs or for an extra fee. Everything that was there were things available at just about any whiskey bar in the country, although some like the Stagg and the Angel's Envy Rye are getting harder to find. That said, I did get to finally try the Jefferson's Ocean Aged Bourbon, but it would have been nice for there to have been perhaps some chances for VIPs to get one ticket to try a more rare bourbon as I have seen done at other whiskey festivals.
One criticism of the Bourbon Classic which I've heard that I would like to address, is that their definition of "Bourbon Master" is anyone who can pay the sponsorship price. This writer questions the inclusion of people on the panels who haven't actually distilled anything at this point. This is a fair complaint in some respects but the Bourbon Classic never claimed to be curated event or a competition. The people sitting on the stage of the Bourbon Masters session represented who the bourbon industry is today, for better and for worse. Many of the big names in bourbon throughout history were marketers, not distillers, and bourbon does have a way of blurring the line between storytelling and history. I think that many of us in the room would have loved nothing more than to have a cut-the-bullshit conversation with the people on stage, but we knew better than to think that we were going to get it. For the more casual bourbon lover (and compared to many people I admit I am only just shy of that category myself), just being in the same room with people like Jim Rutledge, Jimmy Russell and Harlen Wheatly, and hearing them share a few stories was a thrill.  Hearing about what life is like for younger people who are trying to create their own piece of this history like Nicole Austin and Chip Tate was inspiring. We do need more bourbon writers who are willing and able to speak truth to power and I applaud those who do. But I would still be happy to recommend the Bourbon Classic to anyone who wants to know more about the bourbon industry and have some great food and drinks while you are at.