Bourbon Flavor Wheel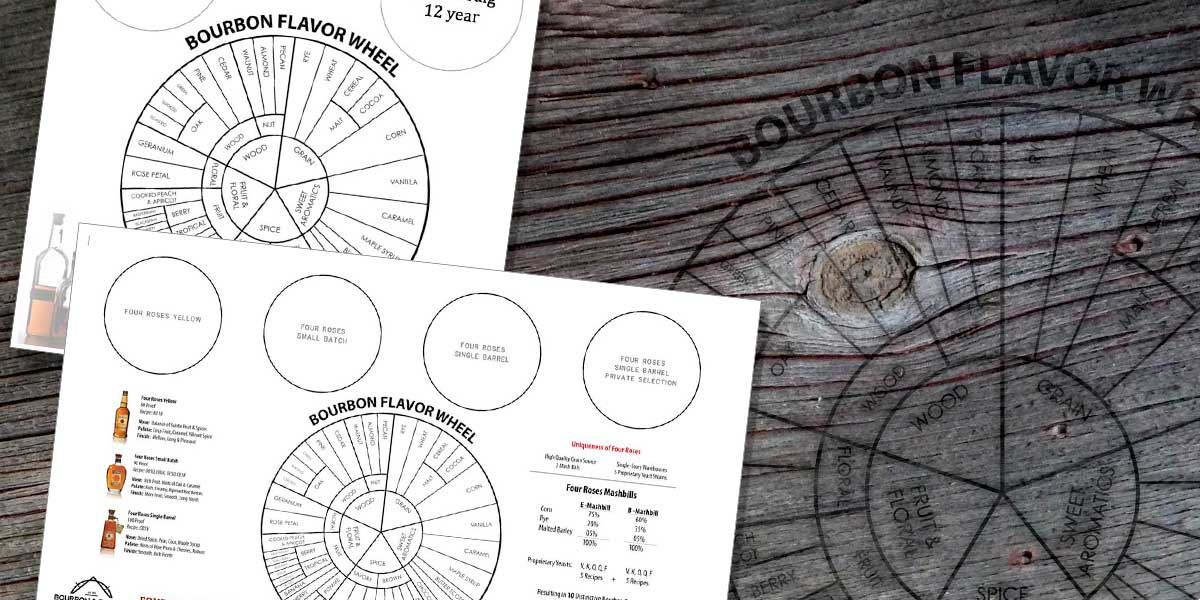 Whether you're new to bourbon or have been drinking it for years, there's one thing everyone agrees on – bourbon is full of flavor.
But sometimes, it can be challenging to identify the flavors and aromas coming from your glass. To help you better identify bourbon's range of flavors and aromas, we created a version of the bourbon flavor wheel a few years ago. Now we're making it available not only for purchase as a digital download but we're also a variety of customizable bourbon-tasting mat templates. You can use the bourbon flavor wheel and bourbon-tasting mats for your tasting notes or when throwing a bourbon-tasting party with friends.
Each template is available in either Microsoft Word or PDF format, and many can be customized to include your event name, date, and selection of bourbons. All are bundled together for purchase as a digital download for personal use only.
If you're interested in commercial use, please get in touch with us. We'll be glad to work out an agreement so the Bourbon & Banter Bourbon Flavor Wheel can be used at your next professional tasting or within your brand materials.