A Bourbon Hunter's Guide to the Galaxy
"Where did you find that bottle?" That is the question that starts the hunt for many of us; after the rare bottle has been opened, shared, and tasted and you finally understand all of the hype. For me, a sip of George T. Stagg in 2010 was the bottle that launched a thousand ships. One bottle, seven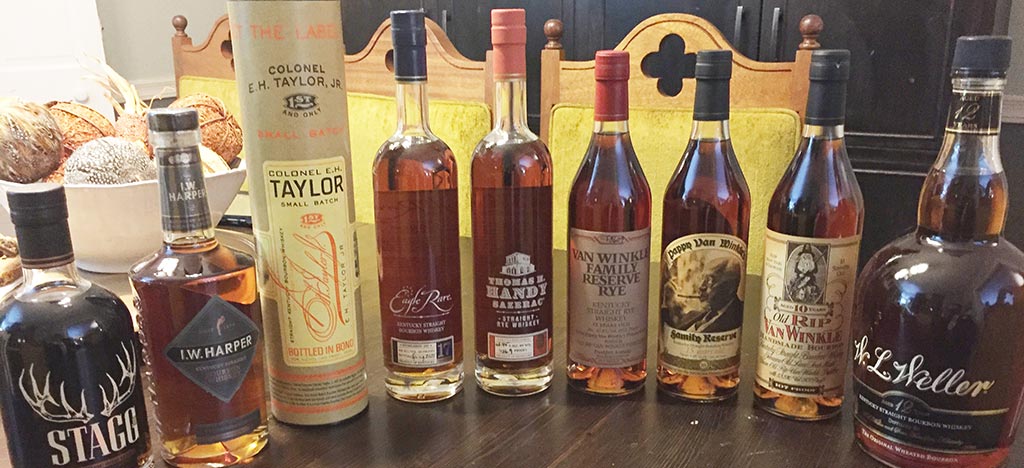 "Where did you find that bottle?" That is the question that starts the hunt for many of us; after the rare bottle has been opened, shared, and tasted and you finally understand all of the hype. For me, a sip of George T. Stagg in 2010 was the bottle that launched a thousand ships. One bottle, seven bottles, and then over a hundred – a few bottles in the home bar turned into a bourbon bunker but not overnight. I had to find the right bottles. We hunt to find, procure, and drink great whiskey – at retail price if we can, at a markup if we must, but always fine whiskey. So, where did you find that bottle?
There are three places you can still find the nectar of the Southern gods.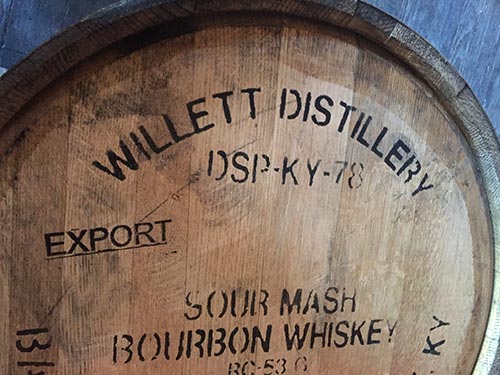 Distillery Gift Shops
There are many fantastic bottles that are sold every day in distillery gift shops. The pricing is slightly higher than retail, but I have not stepped foot in the gift shops without being disappointed. There are often offerings that can only be found at the gift shop such as William Heavenhill, Select Stock, and Makers Mark 46 Cask Strength. The distillery tours and tastings are a great experience after you have secured that gift shop bottle or four in your car.
Many gift shops limit the number of bottles that may be purchased with each visit. I appreciate this approach because it limits re-sellers efforts and generally assures each gift shop visitor access to the sought after aqua vitae of the moment. Social media announcements can create a rush on a gift shop such as the recent December 30th Willett 25-year Bourbon sale. I have to admit that I considered skipping town for the 5-hour round trip that day. Unfortunately, many of those bottles were immediately posted on secondary market websites at 2-3 times gift shop pricing. Get there early and check out the distillery website ahead of time to get a sense of what you might find on the shelves. The mid to late fall is a great time to visit as many fall releases accompany the Kentucky Bourbon Festival in September. Distilleries are in production and almost all of the tour offerings are available in the fall.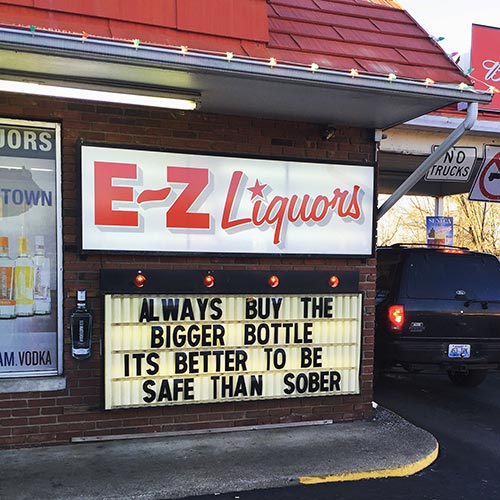 Liquor Stores
I recently took a trip from my hometown of Nashville, Tennessee to Bardstown, Kentucky and back on a Saturday. We were searching for the honey hole. In bourbon hunting, a honey hole can be defined as a liquor store that offers special release whiskey at retail pricing. I have walked into many stores in the past year to find a bottle that made my heart skip until I saw the asking price. I often tip my cap to the cashier and walk out of the store. I don't expect these store owners to change their approach – they are in it to make money. So we literally stopped in every store within a reasonable distance from the interstate to conduct a survey of the retail landscape. There were tears of joy, just tears, and some things that we cannot un-see.
We visited 31 liquor stores that Saturday, approximately two-thirds of the stores were on the Kentucky side of the border and one-third in Tennessee. Of the 31 liquor stores, I can safely say I will never set foot into sixteen (16) of them again. Those shops either showed poor inventory or secondary pricing on bottles in the display case. What was surprising, though, is that fifteen (15) of the stores showed good offerings at retail pricing.
What was most disappointing is that the bigger stores such as Liquor Barn in Kentucky were more apt to make all their inventory available on the shelf at retail prices. I like to support small businesses and to shop local so I have hope for the mom & pops out there. But I refuse to spend money at a liquor store that sells at secondary market priced whiskey. Not all of the stores looked like they would have what we want. So statistically, it is a coin flip.
From the 15 stores that we will certainly visit again, we procured at retail price the following:
1792 Port Finish
Russell's Reserve 1998
Orphan Barrel Rhetoric 21 & Barterhouse
WL Weller Antique
Elmer T. Lee
Four Roses Single Barrel (multiple recipes)
Smooth Ambler Contradiction & Yearling
Willett Rye 2-year, 3-year, & 6-year
Pikesville Rye
Age Stated Heaven Hill BIB
Age Stated Very Old Barton 86, 90, & BIB
Age Stated Old Charter
There were many more offerings that we passed up on the way. The drive through and the side cabinet at E-Z Liquors were two. If you travel often, you are fortunate. Stop in stores as you come across them and you are likely to find an occasional gem. Sure, there is no BTAC or Pappy on this list above. But there is hope.
Build Relationships
If you are fortunate enough to live in a town with more than one liquor store, there is a good chance that one of them has a proprietor with the good sense to sell the good stuff at retail price. The demand is too high and the fanatical bourbon hunters are many, so it is certain that many of these bottles never make it to the shelves. Do NOT under any circumstances walk into a store and ask them if they have Pappy. Don't follow the distributor's truck from the warehouse to the store. Don't call and ask if the stores have the bottles. Walk in and view the selection first. If there is not great selection or the store doesn't even carry the basic offerings of your favorite brand, the chances that shop will get much of the good stuff from the distributor is very slim.
Find a local store that has a single barrel selection or a good inventory representation from your brand of choice. Complement the guy behind the counter on his or her selection; trust me, you want them to know the brands you frequently enjoy so they can keep them stocked. It is getting more difficult to find even the basics. Ask them how they handle the allocated special releases. Some stores will sell through a raffle or lottery. Some stores hold a release event on a first come, first serve basis. Many of the mom and pop stores that sell at retail keep the allocated special release bottles in the back.
I have a couple of guys in town – from whom I buy everything possible – which I affectionately refer to as "The Bourbon Fairies." They like me and that is important. I don't hound them, I don't harass them (much), and I visit them frequently. When the bourbon fairies deliver, you never see the bottles – boxes go straight from the back of the store to the back of the car. Almost all of my Pappy and BTAC has been acquired from the Bourbon Fairies.
You can keep liking all those Instagram posts with brown liquor in a glass next to that bottle you have always wanted to try. You can keep wondering how all those bottles end up in crotch shots online – seriously, put it in the passenger seat before you snap that pic. Or you can get on the hunt and post your own. Happy hunting!