Bourbon Inspired Foods: Great Ways To Eat Your Bourbon
Since the bourbon trend has been popular over the last several years, increasingly, bourbon is being infused into food culture as an ingredient. Living in Portland, Oregon, eating and drinking is serious business and taken to the highest art form.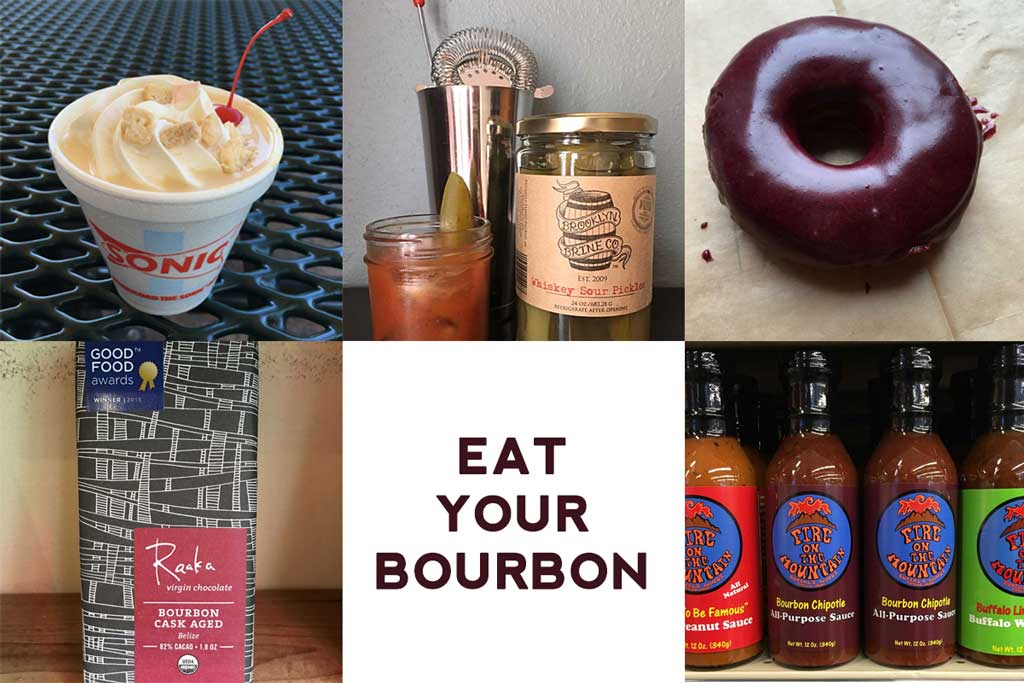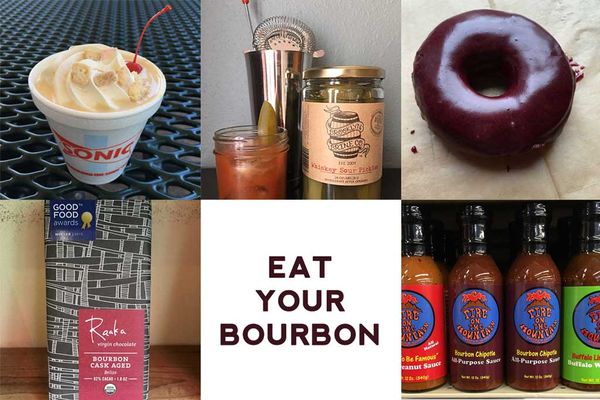 Catherine Stelzer returns today as a guest blogger. If you like what she has to say, let us know in the comments. She's hoping to become a regular Guest Contributor and would love to hear your thoughts on her work.
---
Since the bourbon trend has been popular over the last several years, increasingly, bourbon is being infused into food culture as an ingredient. Living in Portland, Oregon, eating and drinking is serious business and taken to the highest art form. Bourbon is no longer regaled as just an ingredient in barbecue sauce, but can now be found in everything from ice cream to pickles. Therefore, I set out to sample some of these bourbon infused/inspired foods to see if they are worth a try, or simply a marketing gimmick to make money off the hot trend of bourbon?
I approached this assignment in a couple of ways. First, I checked out what bourbon foods were available on Amazon for ordering. Second, I made some shopping trips to grocery stores like Whole Foods and Safeway. Thirdly, I shopped around at some artisanal and specialty stores. Overall, I was surprised at the quality of the bourbon foods I tasted, and found a few favorites that will be in my shopping cart on a regular basis. I'm sharing only the best of the best:
BLUE STAR
BLUEBERRY, BOURBON, AND BASIL DONUT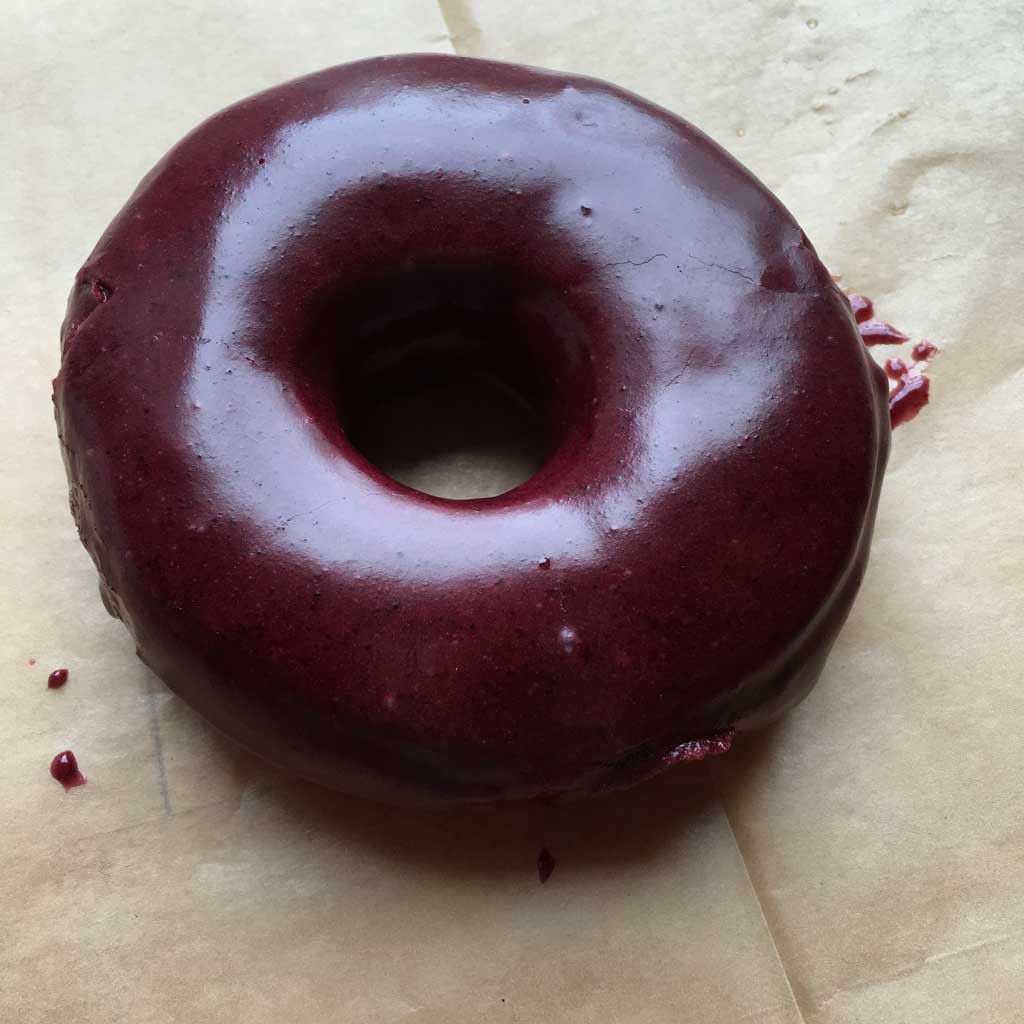 Donuts are serious business in Portland. Most people are familiar with the iconic donuts from Voodoo Doughnuts, but locals will tell you to skip the lines and head to Blue Star. Blue Star uses a brioche recipe which originated in the south of France. The dough is made from scratch every day, taking 18 hours to make. This creates a light and airy donut, which allows the flavored glaze to shine. Blueberry, bourbon, and basil, sounds like an odd combination, but it works. Using a splash of Bulleit bourbon in their recipe, it adds a nice touch of vanilla sweetness with the tart of the blueberries and the spice of the basil.
Price: $3.25 per donut
Where to Purchase: Portland, Tokyo, and Los Angeles Blue Star store locations (not available online)
Worth The Hype: Yes. This is one of the more unique bourbon flavor combinations I've come across. The herbal flavor of the basil works with the tart of the blueberry, and the sweetness of the bourbon works as a donut.
---
BROOKLYN BRINE COMPANY
WHISKEY SOUR PICKLES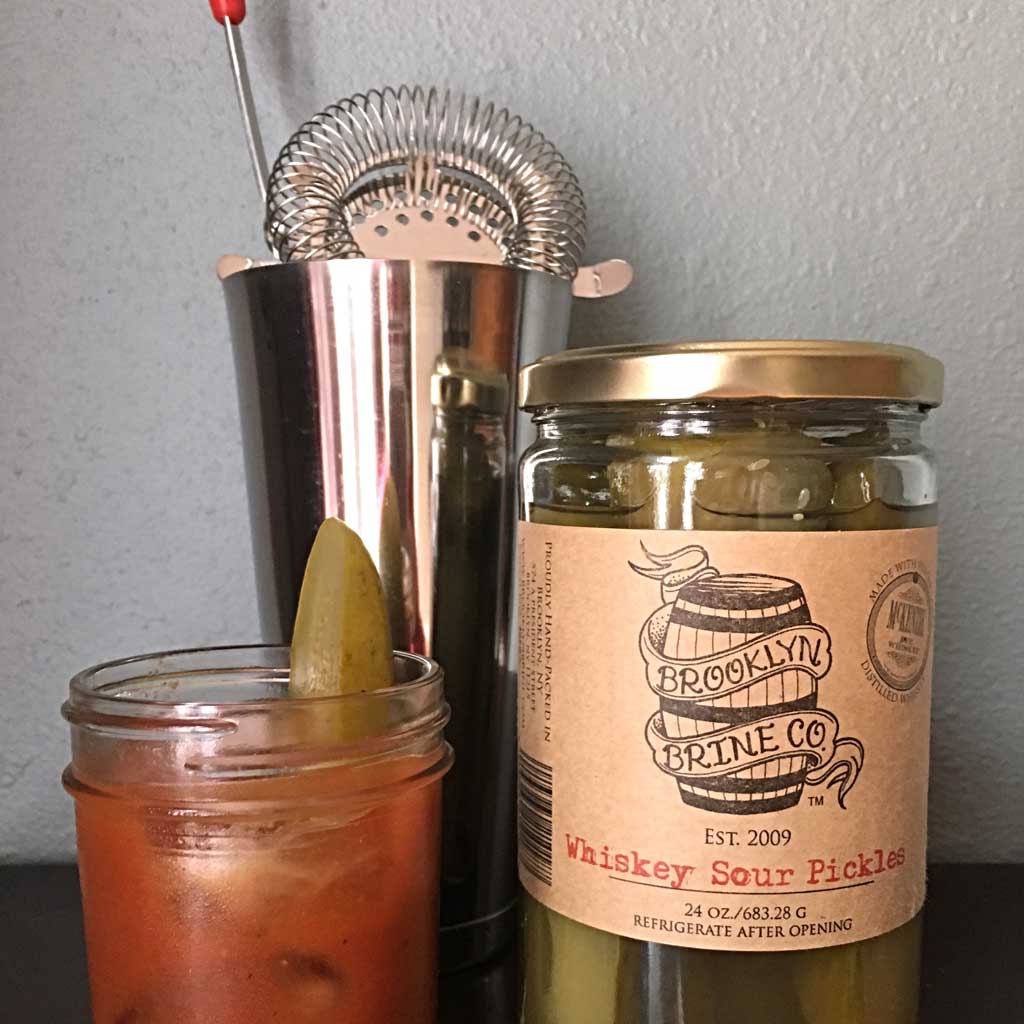 I strayed from bourbon just a little when I found whiskey sour pickles on the shelf of my local Whole Foods store. Living in Portland, I've tried my fair share of artisan pickles and have very high expectations. Most pickles I buy in the store, just don't stand up to what you can find at a local farmer's market, but these pickles are the exception to the rule. Brooklyn Brine advertises their pickles as "Hand-crafted, non-GMO, Kosher certified, award-winning, worldwide distributed, damn fine pickles." The whiskey sours are made with Finger Lakes, McKenzie rye whiskey. They also sell a Maple Bourbon Bread & Butter and a Spicy Maple Bourbon pickle varieties (these were not available at my store).
Price: $9.99 at Whole Foods or you can order a 6-pack case for $55 from Brooklyn Brine.
Where to Purchase: Purchase online as a 6-pack or use their store locator feature.
Worth The Hype: Yes! Yes! Yes! Whiskey or bourbon pickles are perfect for making a Bloody Mary, or a Brown Mary (using whiskey or bourbon). I also tested the pickle juice for use as a pickle back to whiskey, and it was perfect. I like this product for the variety of uses, as well as the fact that you can taste the whiskey in the product, itself. I will be purchasing a six pack in the very near future.
---
RAAKA
BOURBON CASK AGED VIRGIN CHOCOLATE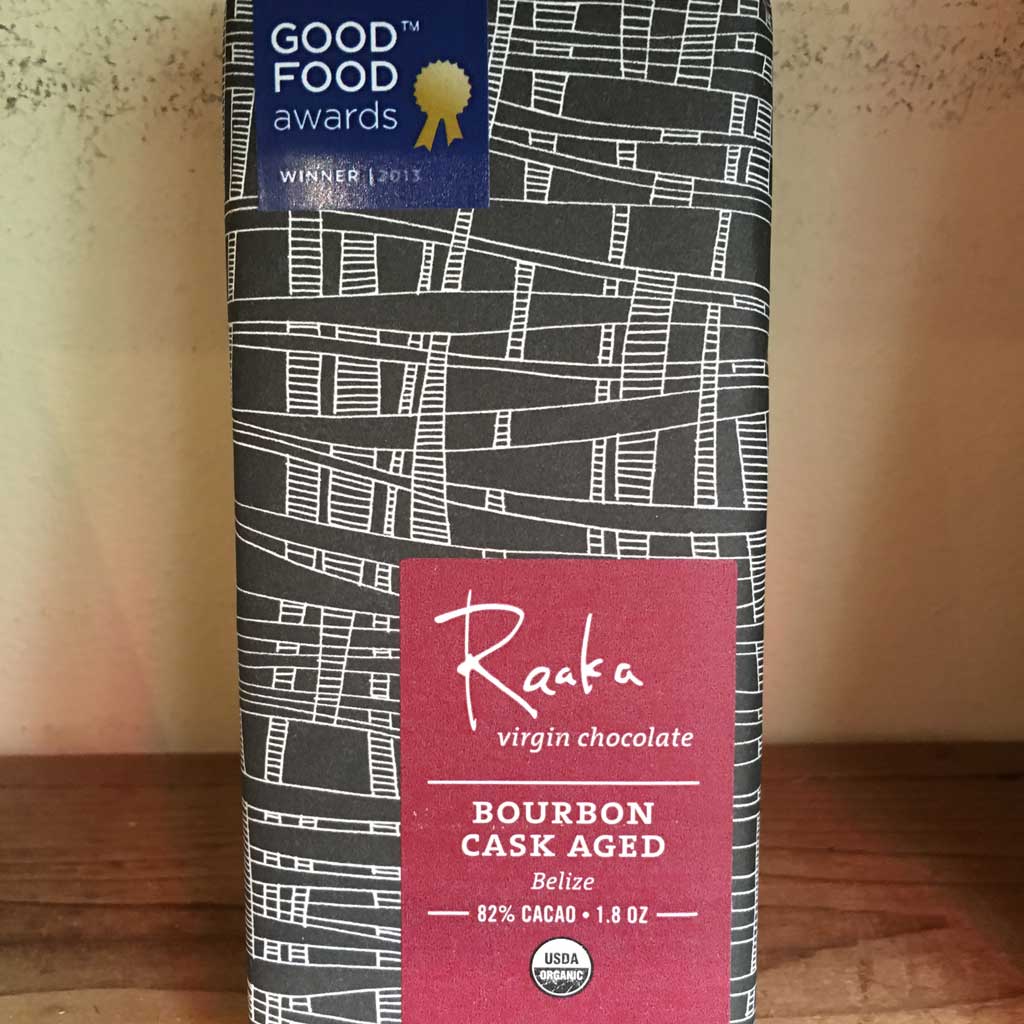 I tried four different bourbon chocolate bars, but this was by far my favorite. This chocolate is dark, and more on the bitter side than sweet. There is no actual bourbon in the bar, but the cocoa beans were cask aged in Berkshire Mountain Distilling bourbon barrels. The only sweetness in this chocolate comes from the slight hints of vanilla and caramel, but they are not overpowering. Suggestions of oak are also profiled in this chocolate.
Price: From $7.99 online (I paid $9.99 at a local shop)
Where to Purchase: Purchase online or from their shop in Brooklyn, NY
Worth the Hype: Maybe. If you are looking for sweet chocolate, this is not the bar for you. The price is a bit high, but if you like good chocolate and high-quality ingredients, it is worth the price. This bar was also a winner at the Good Food Awards in 2013. This would make a great gift idea for any bourbon foodie who likes quality chocolate.
---
FIRE ON THE MOUNTAIN BUFFALO WINGS
BOURBON CHIPOTLE ALL-PURPOSE SAUCE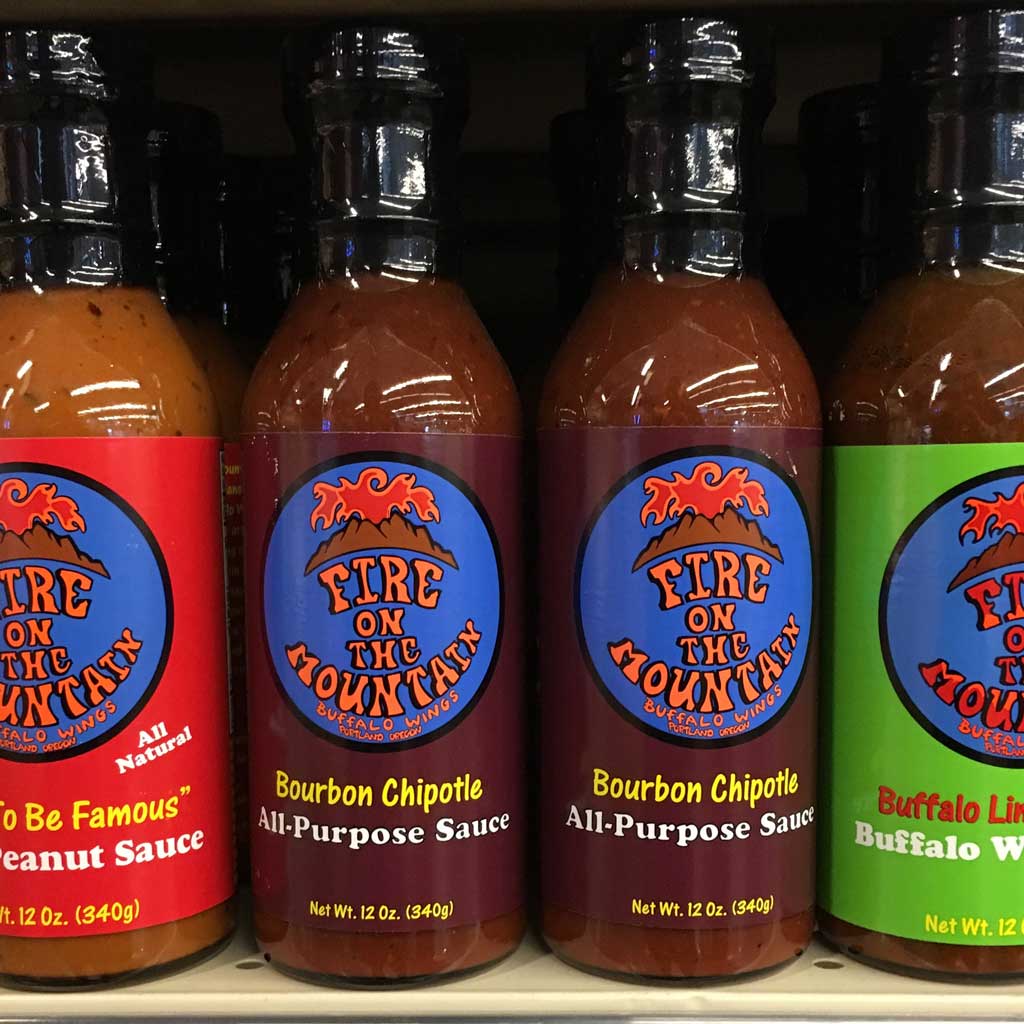 Fire on the Mountain is a wing joint in Portland, Oregon, who also bottles their wing sauces. The Bourbon Chipotle has long been a favorite of mine, as it is spicy with smoky and sweet flavors. This sauce does not taste like a conventional barbecue sauce, but more along the lines of a Frank's hot pepper sauce, with cayenne, green jalapeño, and chipotle peppers. Bourbon is an ingredient, but they don't list what type of bourbon is used. This is a great all-purpose sauce to have on hand for wings, chili, salads, and making homemade wraps.
Price: $7.95 for a 12 oz bottle
Where to Purchase: In stores in Portland and Denver, Whole Foods or online.
Worth the Hype: Yes. I love having a bottle of hot sauce in my fridge for cooking, as it works in so many different types of dishes. This is also a great gift idea for somebody who grills and loves bourbon.
---
SONIC
BOURBON BROWN SUGAR MILKSHAKE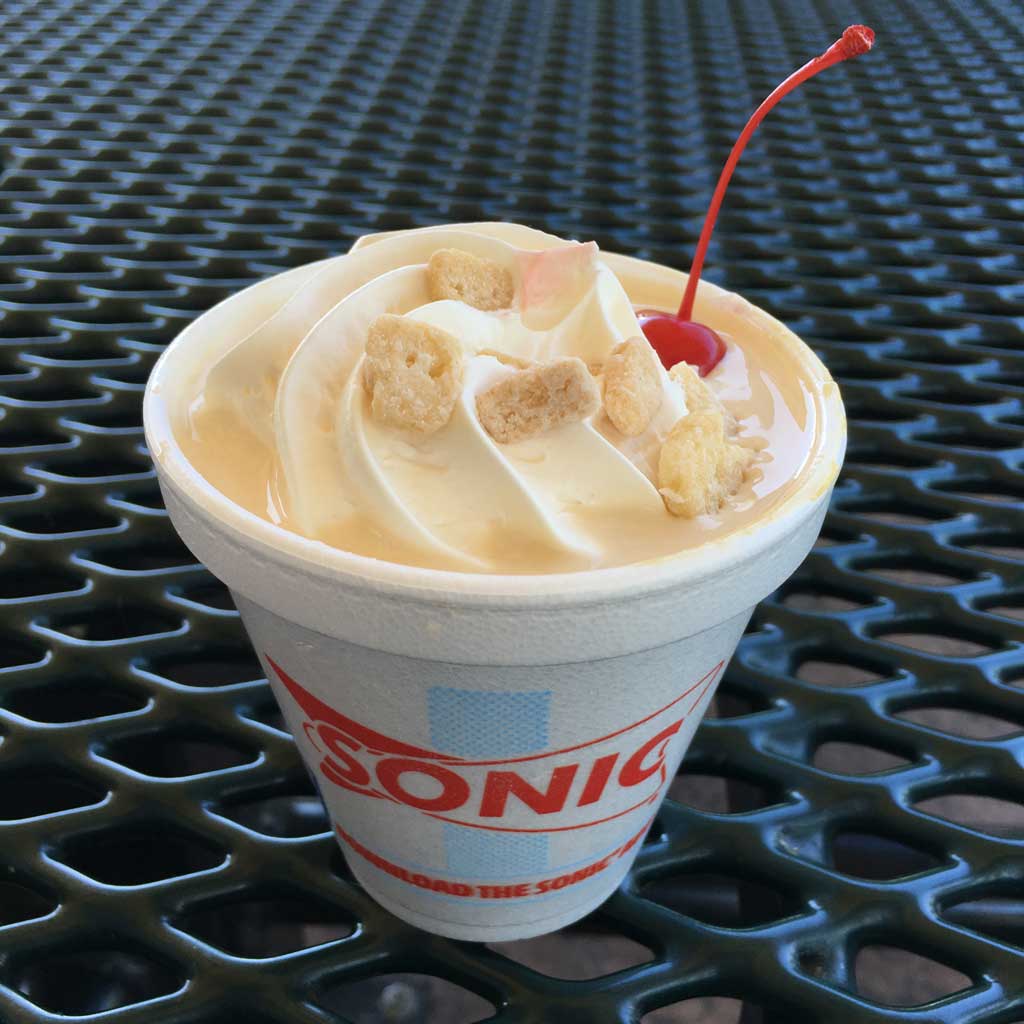 The drive-in, fast-food company invites you to take a "Shake Break" and try one of their new Creamery Shakes, available in six premium flavors. I will admit, I was hesitant to try this milkshake, as I'm not much of a fast food person. I expected it to taste overly sweet, but I was very wrong. There is no actual bourbon in this shake, but they claim an "oak-barrel aged bourbon flavor." I didn't taste any oak, but I did get strong vanilla and caramel from this shake.
Price: $2.89 (mini) $3.59 (sm) $4.19 (med) $5.19 (lg) – shakes are half price after 8pm
Where to Purchase: Only available through the summer at Sonic Drive-Ins across the country.
Worth the Hype: Maybe. If you are looking for a real bourbon flavor, it doesn't quite get there for me. On the other hand, it is a solid, old school milkshake. It was thick and tasted like premium dairy products. At the price point, it is worth trying, if you are a milkshake fan.
---
This experiment was fun, and has given me a lot of different ideas for potential bourbon and food pairing parties. Take a look in your local stores and see what you can find. Seek out food products that use real bourbon in their recipes, and props to those companies who identify the bourbon or barrels used. These tend to be the quality products. Food products that are marketed as bourbon flavored, tend to just taste like vanilla and caramel.