Cognac for Bourbon Drinkers
We all have our favorite drinks. And Bourbon is about as American as pumpkin pie and good ol' Abe Lincoln. But you know? On occasion, a change is as good as a rest, and you might just fancy a different drink to savor.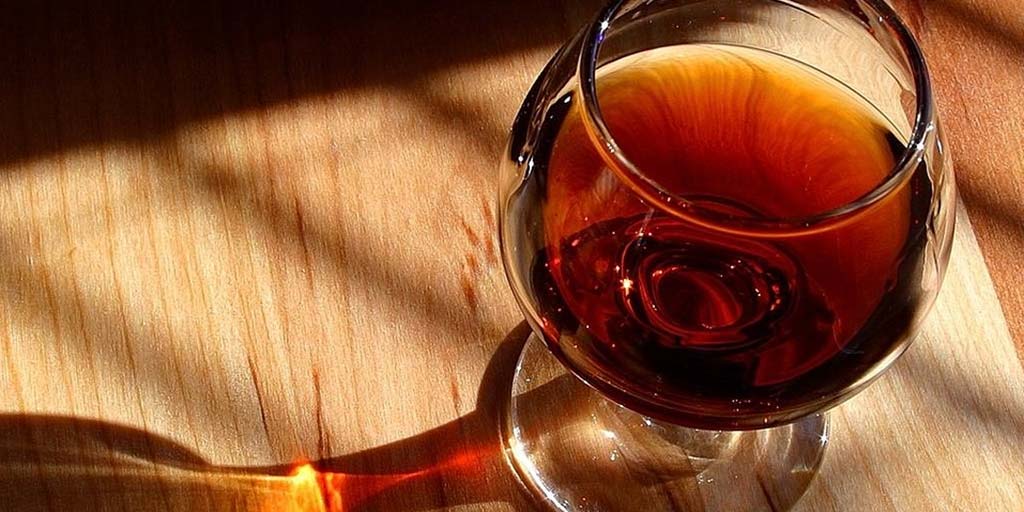 We all have our favorite drinks. And Bourbon is about as American as pumpkin pie and good ol' Abe Lincoln. But you know? On occasion, a change is as good as a rest, and you might just fancy a different drink to savor.
The iconic drink of Cognac really can hit the spot. But of course, there are so many to choose from. This amount of choice can almost make it impossible to choose, especially if you're new to the delights of Cognac. But never fear, because the great thing is that thanks to some wonderful innovation by various Cognac cellar masters, there are some on the market that will truly appeal to a lover of Bourbon.
When choice is a 'bad' thing
OK, so imagine you're a kid in a candy shop for the first time. The amount of treats on offer is overwhelming. And if you've never tried any before, then how on earth can you know what might appeal to your taste buds?
The same applies to Cognac. With around 200 producers, each creating tens or even hundreds of different products, the sheer variety makes it nigh on impossible to know which might appeal.
So, with this in mind, the following is a small selection of Cognacs that have been either created with the Bourbon drinker in mind, or with taste 'codes' that hit the same markers as a good Bourbon.
---
BACHE GABRIELSEN AMERICAN OAK COGNAC
The key to this Cognac is in the final stages of the aging process. There are strict limitations on how this French brandy has to be produced to carry the prestigious name of 'Cognac'. One of these is that the spirit has to be aged in Limousin oak barrels.
Naturally, this has been adhered to in the creation of this Cognac. But at the end of the process something special happens. The spirit is then transferred to new barrels that are made from Tennessee oak. The result of this is a Cognac with a distinctly different taste, and one that's proving extremely popular with those who enjoy their Bourbon. The aromas are of pear, ripe apricot, and vanilla. And on the palate enjoy delicious hints of coconut, caramel and chocolate.
Savor it neat, on the rocks, or with a drop of water for a subtle change on both the nose and palate.
---
CAMUS VSOP ILE DE RE FINE ISLAND COGNAC
Camus is the fifth largest Cognac house (behind Hennessy, Courvoisier, Remy Martin and Martell), but the largest that is still family owned. This Ile de Re Fine Island Cognac is unique, thanks to both the area the grapes are grown and the location they are aged.
The Ile de Re is the most westerly part of the Cognac regions, and on an Island. This means they undergo the full force of Mother Nature and the sea. The spirit is then aged close in Camus's cellars, close to the ocean, where the salty air continues to work its magic. The end result is surprisingly smooth, fruity taste, yet one that's incredibly light and fresh. Best enjoyed chilled or over ice-and be sure to appreciate that smooth finish with a little hint of salt.
---
MARANCHEVILLE 10 YEAR OLD GRANDE CHAMPAGNE COGNAC
Grande Champagne is the 'premier cru' of the Cognac growth region, and for good reason. Grapes grown in these classic chalky soils end up making a truly smooth, flavorsome Cognac. And this 10-year-old delight has taste codes that are somewhat similar to a good Bourbon.
Balanced, smooth, and delicate, you can expect aromas of nuts and sweet spices. This continues on the palate, and surprise with its complexity and lightness. The finish is delightful; balanced, with intense woody notes, and a deep, earthy flavor that's only found in a Cognac that's well aged.
These Cognacs are a great place for the Bourbon drinker to start their Cognac journey. Of course, no-one is trying to move your loyalty away from your beloved Bourbon, but for anyone who enjoys the finer things in life, then the odd Cognac experience is a fine thing indeed.
Cognac has come on leaps and bounds in the past few decades, and it's no longer considered the drink of stuffy old men. And, thankfully, just in the same way as drinking Bourbon, it's now well accepted to drink it in any way you choose. So if you like it on the rocks, with water, or even with a mixer, then hey – you go for it. After all, it's your drink. The main thing is to enjoy it, whichever way you choose.
---
Editors Note: This article has been written by our friends at Cognac-Expert.com, the leading online platform for all things Cognac. Run by sister and brother team, Sophie and Max, from their estate in the Cognac countryside, Cognac Expert is an information site, blog, and online store with a global database. We appreciate their partnership in our #drinkcurious initiative.