The Bourbon Tasting Notebook Review – The Fitness Tracker of Bourbon
One of my favorite memories during my time with Bourbon & Banter was when I made the trek over to St. Louis from DC for Mike Veach's Filson Bourbon Academy.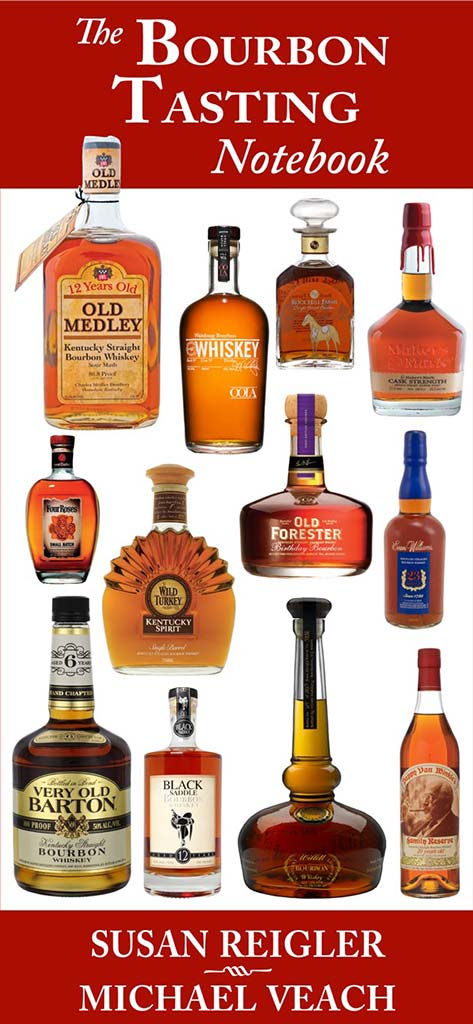 Disclaimer: A review copy of The Bourbon Tasting Notebook was provided by the authors and their publisher for this review. I appreciate their willingness to allow Bourbon & Banter to review the book with no strings attached. Thank you.
---
One of my favorite memories during my time with Bourbon & Banter was when I made the trek over to St. Louis from DC for Mike Veach's Filson Bourbon Academy. Even though Mike was slated to come to DC a few weeks after, I wanted the opportunity to experience the Bourbon Academy with my fellow B&B folks. It was a brisk November morning in 2013 and I had that first-day-of-school giddiness in anticipation of some boozy learning at the Gamlin Whiskey House.
I soon realized that Bourbon Academy is no joke; it is not for the passive student. (This was great for me since I am a huge nerd.) Mike Veach takes his Bourbon seriously and his Bourbon history even more seriously – the man is a font of information when it comes to whiskey. As a Kentucky native and B&B contributor (aka: Bourbon Evangelist), I considered myself very well-informed on all things Bourbon. Alas, my knowledge was put to shame by what Mike Veach brought to our spirited classroom and I left an enlightened – albeit tipsy – student.
When Mike Veach and his co-author Susan Reigler (a Louisville native and author of numerous Kentucky Bourbon travel and tourism guides) came out with The Bourbon Tasting Notebook – the ultimate pocket guide to tasting your way through every Bourbon out there – I was rather excited. In the age of constant digital tracking, apps, and accomplishment badges (beers, wines, steps, calories, likes, hits, etc.) it is refreshing to have something tactile and indelible. As a writer, I'm also a sucker for print.
The Bourbon Tasting Notebook is exactly what it says it is: a book for you to take notes on and consult when tasting Bourbon. Mike and Susan had the tremendously laborious and rather tedious charge of tasting every Bourbon out on the market. Every. Single. One. (Well almost, with a few exceptions for some rare releases and yearly releases.)  NB: Before you question the research methodology, the book does provide the caveat that no more than 5-6 tastes were undertaken during each session so their "palates would stay fresh." But the fruits of their labors are commendable in that they successfully provide a way for us Bourbon enthusiasts to trudge into any liquor store, bar, pub, airport lounge, or friend's liquor stash and be able to navigate the way to a higher plane of whiskey understanding and appreciation. Also, you can keep excellent tabs on what you drink, hoard, and pine for.
The Bourbon Tasting Notebook provides a few introductory pages outlining a general history of Bourbon, how it's made, how to taste, how to pair, and even how to host a Bourbon tasting. The real draw, however, is in the profile and scoring pages. The authors provide a bottle photo, overview (proof, age, type, style, color, mash bill, and price), tasting notes from both Mike and Susan, general notes, and a space at the bottom for you, the taster, to score and log your own thoughts. Handy, right?
The Bourbon Tasting Notebook is a great gift for Bourbon enthusiasts of any level, from the casual to the most serious. I recommend pairing it with a Glencairn glass or two (available in the B&B shop) and a bottle of Bourbon (take your pick!) for a unique holiday or birthday present.
Happy tasting!
Book Details:
The Bourbon Tasting Notebook
Susan Reigler and Michael Veach
~208 Pages
Acclaim Press
Retail Price: $19.95