Bourbon: What the Educated Drinker Should Know Book Review
When I first agreed to review Bourbon: What the Educated Drinker Should Know, for Bourbon and Banter, I was skeptical. The book description said in part, that it is written "… in a style both beginners and aficionados will appreciate."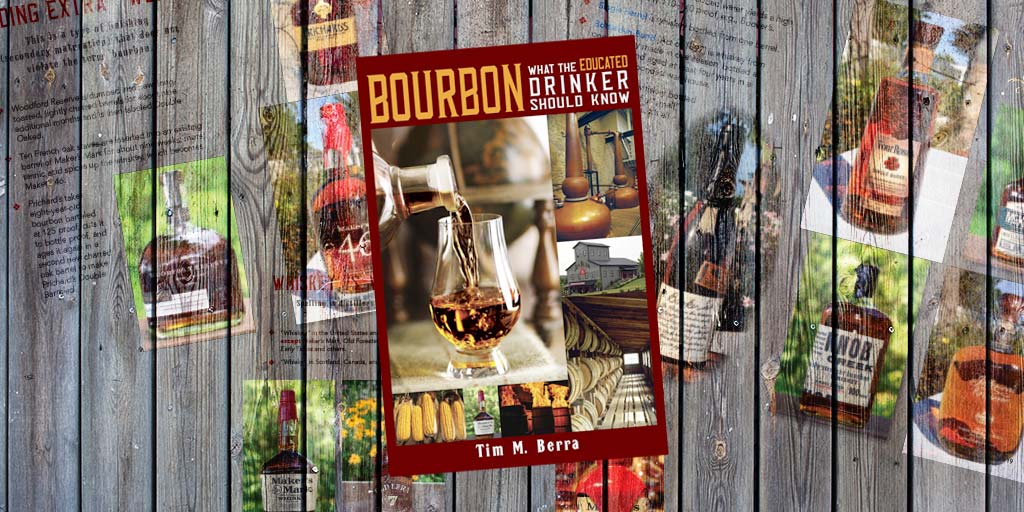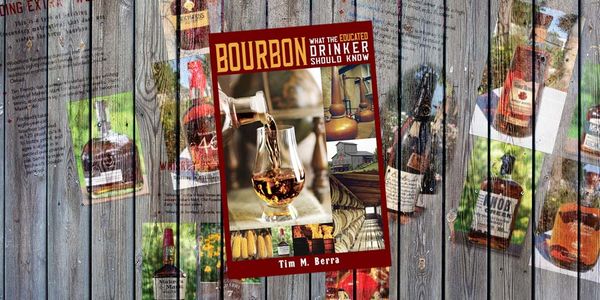 When I first agreed to review Bourbon: What the Educated Drinker Should Know, for Bourbon and Banter, I was skeptical. The book description said in part, that it is written "… in a style both beginners and aficionados will appreciate." My first thoughts were that I have been drinking bourbon for almost 50 years, have been immersed in bourbon for over 10 years, have read a number of books about bourbon and whiskey, what could a book for beginners tell me that I didn't know? When the book arrived and I quickly thumbed through it, I saw it contained a lot of pictures and pages with bullet points. Hmmm, a simple book about bourbon. Turns out it was a lot more.
Dr. Tim Berra, the author, is a professor emeritus of evolution, ecology, and organismal biology at The Ohio State University. He has written 8 books and 85 scientific papers. Bourbon? Dr. Berra is an avid bourbon drinker, has visited several bourbon distilleries, attended the Moonshine University and the Woodford Bourbon Academy and accumulated a large collection of bourbon. He has been leading bourbon tastings and giving lectures. He received many positive remarks on his bourbon power point presentations and decided to turn them into a book.
Bourbon: What the Education Drinker Should Know is a beautifully composed book. The pages are thick and glossy; the book is put together very well. Each section, called Batch, is usually two pages containing bullet points describing the subject of the batch, accompanied by nice pictures and illustrations. The vast majority of the pictures were taken by Dr. Berra. Along with the bullet points and pictures, in the back of the book there are more in depth notes for each Batch. For example, Batch 1 has a corresponding paragraph of notes in the back. The notes are very interesting but turning back and forth after every couple of pages did get a little irritating. In some cases, the bullet points do make some generalizations, but these are fairly few.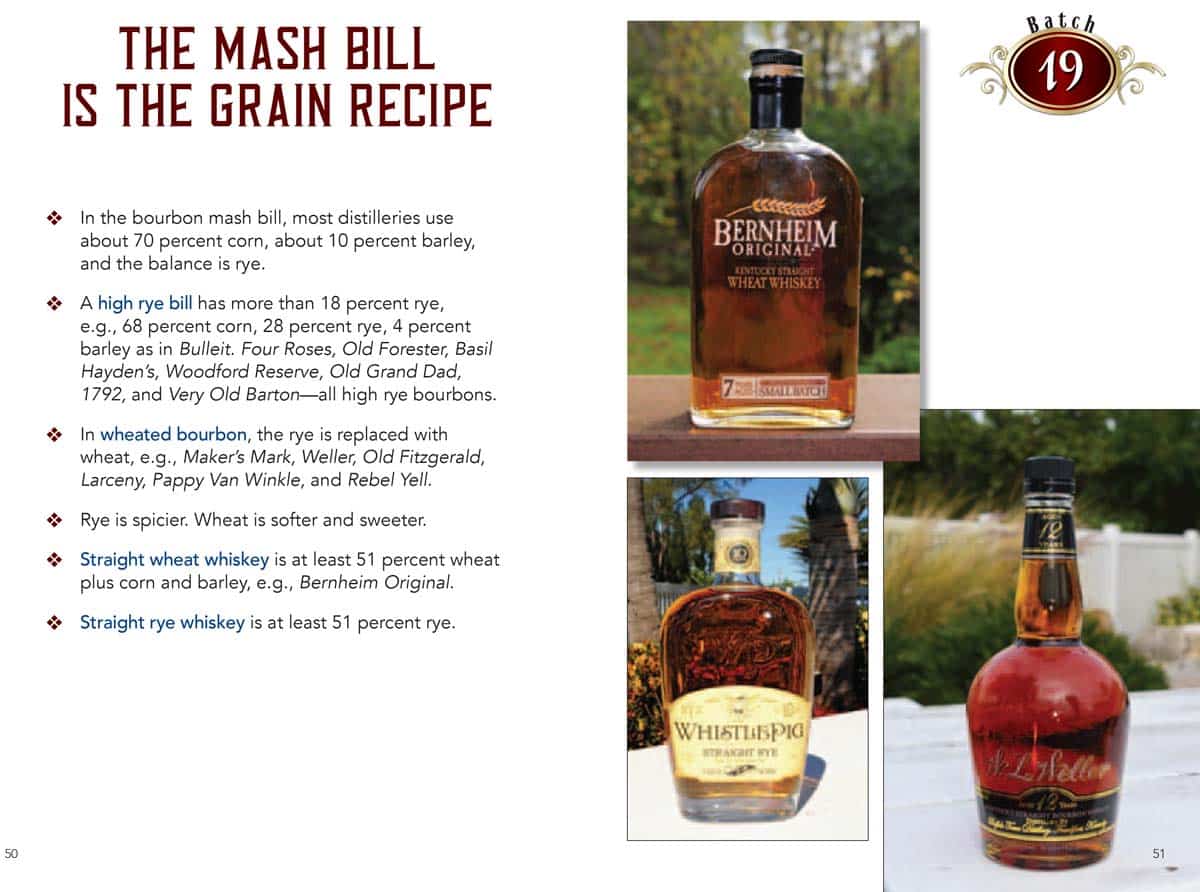 Overall, this book is very enjoyable, sections of the book cover an introduction to bourbon, bourbon history, the process of making bourbon, cooperage, aging and bottling, followed by a number of summary sections.
The section on bourbon history is fairly short but covers a number of early facts and legends. A page of pictures shows barrels of whiskey floating down the Mississippi River. This is one of my favorite legends about how bourbon being aged in barrels came to be. No one knows if it is correct but to me is the most glamorous of these legends. The history section ends with a page on the end of prohibition which gives bourbon history a quick cut off.
The sections about the process of making bourbon, starting from a discussion of grain and cooking all the way through to the bottling process, are the most interesting part of the book and where I learned or relearned several facts. For example, I have heard the terms, "heads," "hearts," and "tails," several times and had a vague understanding of what they are. The Batch that covered this subject did a great job of explaining what these terms referred too.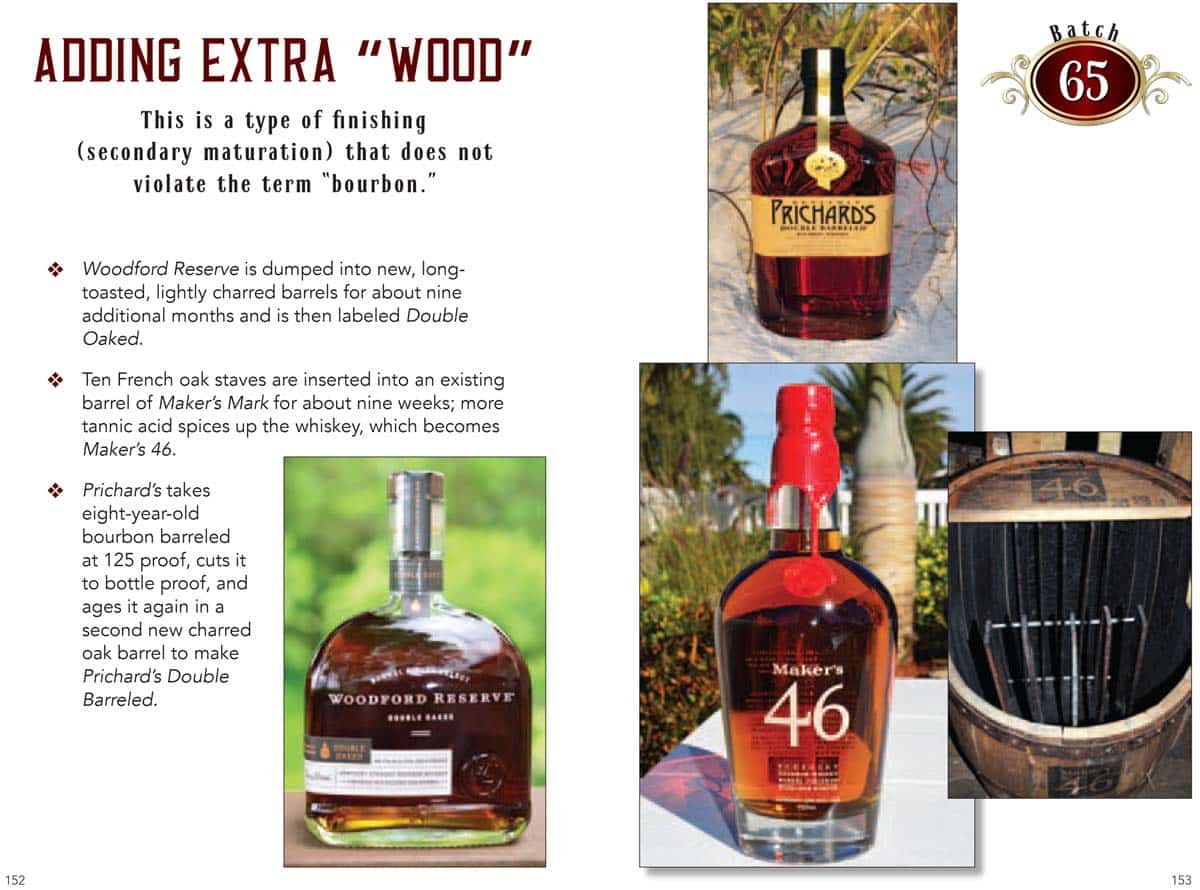 The notes in the back gave a very detailed and interesting chemical description of what comprises these. The section on Cooperage and the making of a perfect barrel is also very interesting. This section contains a good bit of detail and diagrams on the art of making barrels and charring. This picture, taken at the Barton Distillery shows the various char levels used for bourbon.
The notes in the back of the book refer to many books and articles about bourbon and whiskey. Dr. Berra presents a very comprehensive list of these in both text form and by pictures of their covers. He also includes a list of several bourbon blogs including this one, Bourbon and Banter. I highly recommend this book. It is a must have for someone beginning their bourbon journey and would make a great gift. Those well into their bourbon journey will enjoy it as well.
---
Disclaimer: Disclaimer: Acclaim Press, Inc. provided Bourbon & Banter with a copy of this book for review. We appreciate his willingness to allow us to review it with no strings attached. The pictures in this article are used by permission from Acclaim Press. Thank you.