Bower Hill Bourbon Reviews
Bower Hill is a bourbon brand that was started by Carl Brown and Kevin Clang in 2015. Carl and Kevin were nice enough to devote some time out of their schedule to chat with me about Bower Hill. Needless to say I had a lot of questions.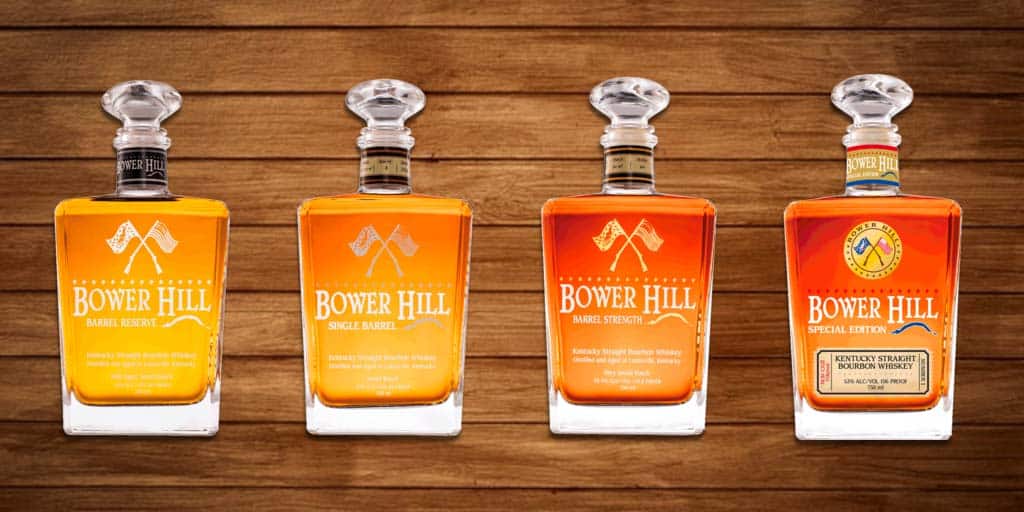 BOTTLE DETAILS
BOWER HILL BARREL RESERVE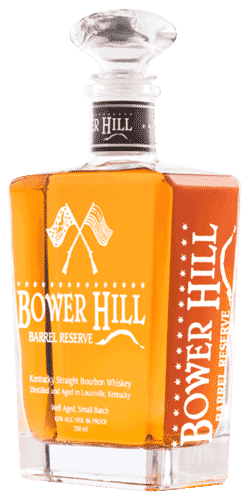 ---
---
Brent's NOTES
---
NOSE: Oak | Alcohol | Floral Notes | Acetone
TASTE: Very thin mouthfeel. Very bland overall. Nothing stands out as far as flavors, even with a good Kentucky Chew. All I really can identify is oak at the beginning.
FINISH: Very short finish. There is a slight alcohol burn on the back of the tongue. Thin mouthfeel and very middle of the road. Not great but also not bad.
SHARE WITH: Cocktail drinkers
WORTH THE PRICE: No
BOTTLE, BAR OR BUST: Bar and try it for yourself.
OVERALL: Light colored with very thin and fast legs that quickly run down the sides of the Glencairn glass. Priced online at $45-$54, I'd have a hard time justifying a bottle of this for my home bar.
BRAND NOTES
---
Appearance: Bright golden amber

Aroma: Big oak, vanilla, smoky caramel

Taste: Intense, tannin, dried fruit

Finish: Long, intense and clean
BOTTLE DETAILS
BOWER HILL SINGLE BARREL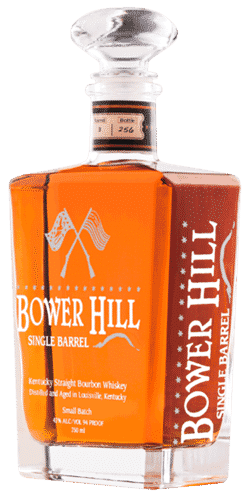 ---
---
Brent's NOTES
---
NOSE: Grape Must | Nail Polish | Baking Spices | Praline
TASTE: Not nearly as thin of a mouthfeel as the Barrel Reserve bottle and much better overall. There was a pleasant warm tingle on the tongue. Oak forward flavors stand out. Possible due to the extra age when compared the Barrel Reserve?
FINISH: Much longer than I expected. It drinks much hotter than the 94 proof listed on the bottle. There was a solid Kentucky Hug that lasted much longer than I anticipated.
SHARE WITH: Bourbon fans both new and experienced.
WORTH THE PRICE: Debatable.
BOTTLE, BAR OR BUST: Bar and try it for yourself.
OVERALL:I am not exactly sure of the age of this bottle and it wasn't made known to me. I enjoyed this bottle much more than the Barrel Reserve. It was considerably better but the pricing seemed a bit steep for me when I found it for around $64 online. I know that Bower Hill's considered a small craft distiller and you for sure could do a whole lot worse than a single barrel sourced product for your money. I'd just suggest trying it at a bar first to deciding to splurge for the bottle.
BRAND NOTES
---
Appearance:  Warm golden amber

Aroma:  Rich charred oak with essence of vanilla spice

Taste:  Robust oak, tannin, lush and spicy

Finish:  Pleasantly long, smooth, warm and comfortable
BOTTLE DETAILS
BOWER HILL BARREL PROOF
---
---
Brent's NOTES
---
NOSE: Snickerdoodle Cookie | Very Faint Alcohol Vapor | Brown Sugar
TASTE: Hint of mint on the palate, some white pepper on the middle and back of my tongue. A bit of light butterscotch as well.
FINISH: There is a nice finish that really lingers and you can feel the warmth all the way down your throat and into your chest. The finish is much longer than this one smells if that makes sense. I wouldn't have guessed that this was over 118 proof from the nose but the proof really shines through on the finish with this one.
SHARE WITH: Bourbon fans that enjoy high proof bottles
WORTH THE PRICE: Depends on your budget
BOTTLE, BAR OR BUST: Bar if you get lucky enough to come across one. Bottle if you have a limitless budget, love barrel proofs, and can find it.
OVERALL: I was very surprised at how little alcohol there was on the nose for this being almost 119 proof. I was also EXTREMELY surprised when I looked online to find the pricing for this bottle and discovered that is was priced all over the place from between $130-$230 online. It was not available at retail anywhere near me. I really like barrel proof bourbons and I enjoyed this expression. It wasn't too sweet and it wasn't too oaky. My only issue with it is higher the cost. I prefer to wait until after I taste and make notes to discover the MSRP of a bottle so that I don't rush to judgement and compare to similar products on the market in the price range. That being said, I liked it, but I'm not in love with it at the ultra-premium price.
BRAND NOTES
---
Appearance: Dark golden amber

Aroma: Crème Brule and pecans, sweet

Taste: Bold, sweet vanilla, hint of nuts

Finish: Very long and complete balance of spices
BOTTLE DETAILS
BOWER HILL SPECIAL RESERVE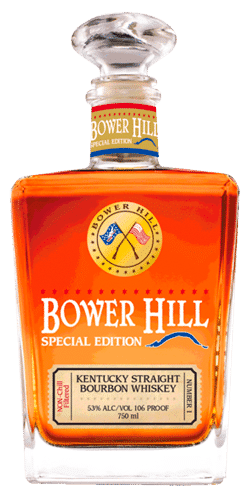 ---
---
Brent's NOTES
NOSE: Orange Peel | Astringent | Minerals
TASTE: Herbal or vegetal flavors are front and center on my first sip. A bit more of an oily mouthfeel, probably due to this version being NCF. I also got a cool mint flavor on the tongue. Not as much pepper or heat as the barrel proof version. This has a dry flavor and it fades quickly. This was a first for me in a bourbon.
FINISH: Nice warm finish that coats your throat and builds up to a bit of heat as it enters your chest. Lasts for well over a minute or so. This may actually drink hotter than the barrel proof version even though it's almost 13 proof points lower.
SHARE WITH: Bar, try before you buy.
WORTH THE PRICE: Depends on your budget
BOTTLE, BAR OR BUST: Bar, try before you buy.
OVERALL: This was the 1st Special Edition. There were only 500 cases produced for this edition. It is their only offering that is Non Chill Filtered. Bower Hill Special Editions will be an annual release and every year will be different from previous releases. All following releases will probably be smaller and therefore less than 500 cases will be produced. I found this bottle available online for $100.
The nose on this one stands out more so than the other 3 versions I tried. This one was a bit of an enigma for me. It starts out with some unique flavors but just dies on your palate. The flavors dissipate quickly and you're left with a bit of a dry feeling in your mouth. I've never quite experienced this before and I found it a bit odd. Not bad or off putting, just different.
I'd rank my preference as:
Barrel Proof, Single Barrel, Special Reserve, and then the Barrel Reserve.
BRAND NOTES
---
Appearance:  Rich Nut Brown

Aroma:  Rich in Vanilla, subtle fruit and spice and a touch of worn leather

Taste:  Lush and spicy, big smoky oak with notes of dried fruits

Finish:  Long, refined.  Smooth, warm and comfortable
---
Disclaimer: Bourbon & Banter received a sample of this product from the brand for review. We appreciate their willingness to allow us to review their products with no strings attached. Thank you.