Brenne Estate Cask Whisky Review
Sometimes it is ideal to take a break from the full-bodied, in-your-face awesomeness that is American whiskey, and take it easy with a nice single malt from across the seas.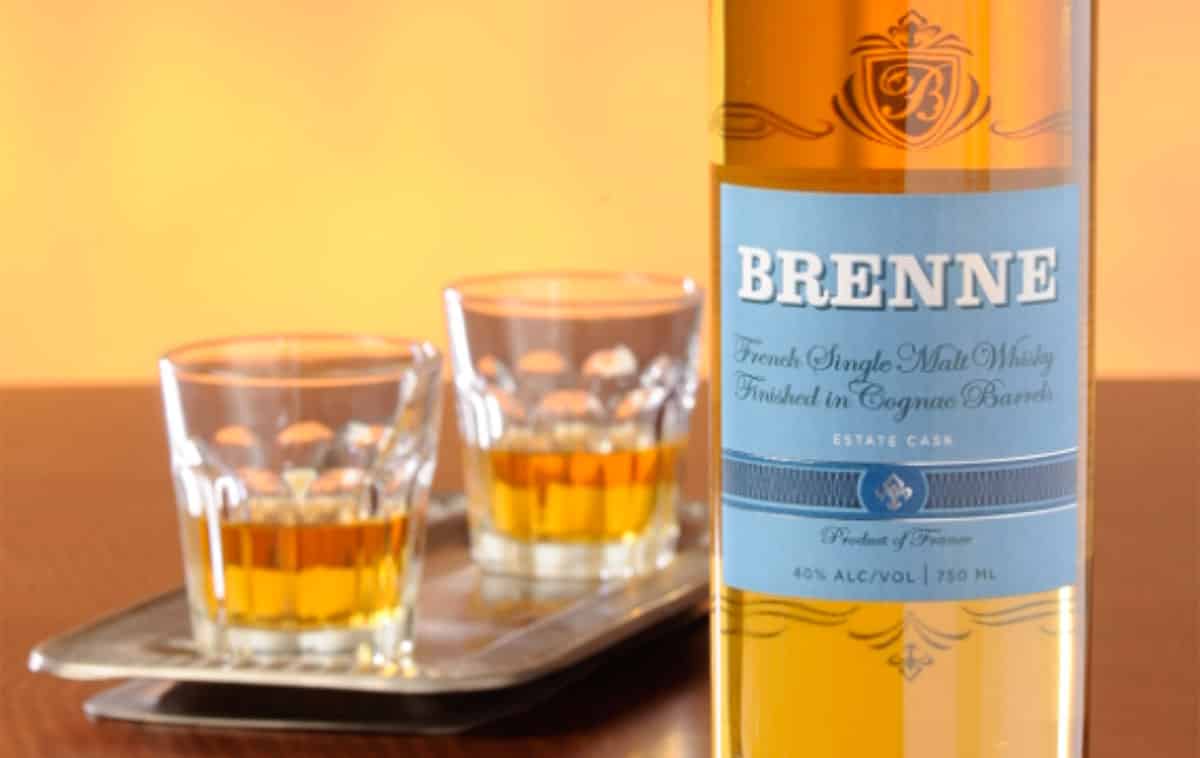 Sometimes it is ideal to take a break from the full-bodied, in-your-face awesomeness that is American whiskey, and take it easy with a nice single malt from across the seas. Often this means heading for the Scotch aisle of the liquor store, but Brenne French Single Malt might be just what you are looking for. Brenne is a seed to spirit whisky produced in Cognac, France. The barley is grown by the distillery that makes it. It is then fermented and distilled in a way similar to cognac. They use colder, small-batch fermentation and twice distil it on a copper alembic still. It is then aged in new Limousin oak barrels before finishing in used cognac barrels. Brenne currently offers a single barrel Estate Cask Whisky and the Brenne 10, a ten-year-old blended product. Today I will be reviewing their Estate Cask Whisky but look for my review of the Brenne 10 soon.
Released in 2012, the Estate Cask a single barrel product. There is no age statement because the age of the barrels varied depending on maturation but press materials state that the average age of a barrel is seven years.
BRENNE ESTATE CASK WHISKY REVIEW
Name: Brenne Estate Cask Whisky
Proof: 80 proof / 40% ABV
Age: No age statement but press materials state that it averages 7 years.
Year: 2016
How I Drank It: Neat in a Glencairn glass, then with a few drops of water.
Nose: A very light nose. I picked up green apple and bananas, but neither of these was overpowering.
Taste: Light on the palate with sweet fruit flavors. I got a ton of banana on the first sip, to the point that I almost had a hard time finding other flavors. But a beautiful light banana, not a cloyingly sweet flavor. My second and third sips found anise, butter, vanilla, oak, and just a hint of dark spice. Overall it stayed light on the tongue and never go too aggressive.
The Burn: Very light finish that stays in your mouth and the back of your throat. The oak lingers once the other flavors have dissipated.
Neat, Splash or Rocks: The sample size provided did not allow enough to try over ice but at 80 proof I would be reluctant to water it down too much. I did add a few drops of water, and while it brought more of the fruit forward, I don't think this was necessarily an improvement. Drink it neat.
Price: $59.99
Bottomline: Compared to the higher proof bourbons I normally drink, this was a refreshing change of pace. Smooth and airy, full of fruit and just a hint of vanilla and oak. Brenne is lighter and sweeter than the Lowland Scotch's I have had, but still clearly in the same family. If you enjoy Lowland Scotch, then I think you will enjoy this whisky. Brenne Estate Cask clearly a finely made product, with no off notes or tell-tale signs of a product being pushed to market too soon. Ultimately it reminded me of a very well made designer dress with a pattern I don't like. I can appreciate the quality, but it just isn't my style. If you are looking for very different whiskey drinking experience than what you find in the USA, then this might just be the ticket. But if I were spending my $60 I'd probably look closer to home.
---
Disclaimer: Special thanks to Brenne for providing Bourbon & Banter with a sample of their whisky. We appreciate their willingness to allow us to review their product with no strings attached.