Brett Atlas' Best of 2017
The most important thing I've learned in 2017 is that taste is an argument that cannot be won. You may find your friend's wife annoying or ugly, but you're not likely to express that on Twitter.


The most important thing I've learned in 2017 is that taste is an argument that cannot be won. You may find your friend's wife annoying or ugly, but you're not likely to express that on Twitter. At some point in your life, a friend may have suggested a suitable mate for you ("You'll love her!" or "You two were made for each other!"). But only you could truly decide for yourself.
When it comes to whiskey, we abandon this principle completely. Even though the same rules apply to food, movies, and music, we love to elevate our own opinions above the next person and insist that somehow our preferences matter (though everyone loves Neko Case and if you don't, then you're an idiot).
With my point firmly made, the following is my first-ever list of the best whiskeys of the year. The list contains my own opinions and categories solely. Several of these I've reviewed previously, so I won't spend a lot of time discussing each one. Without further ado, allow me to present the only list that matters if you live in my house.
BEST NEW WHISKEY
KENTUCKY OWL RYE

I still don't know precisely where this rye comes from (though my money would be solidly on Barton), but Dixon Dedman nailed it with this one. An 11-year, 110.6 proof Kentucky Rye that blows away nearly every other rye I've had. It's a reasonable $120-140 for what it is and, perhaps due to what seems like an endless supply of bottles out there; it's a head-scratcher to me why there is no secondary markup on it. It will be interesting to see how much more of this is in the pipeline because it would be at the top of my recommended list for a while.
Read my Kentucky Owl Rye review for more details.
BEST PRIVATE BARREL PICK
ELIJAH CRAIG BOURBON CRUSADERS PICK (DEATSVILLE)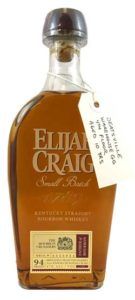 Elijah Craig Small Batch and Barrel Proof are two of the most reliable recommendations I've made. They consistently impress in every blind tasting I put them in. This 10-year pick by the Bourbon Crusaders is on another level entirely. One taste and it's obvious why Parker Beam loved the Deatsville warehouses so much. There is so much complexity and interplay between the oak and the sweetness that it outclasses the Elijah Craig 18 year. It's not only my favorite Elijah Craig bottle but one of the best Heaven Hill whiskeys I've ever had.
BEST DECISION NOT TO BUY
WHISTLEPIG THE BLACK PRINCE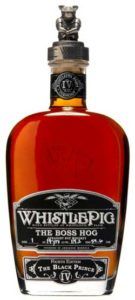 There has never been a Whistlepig Rye I've liked enough to spend $100 on, let alone the ridiculous $500 price tag that this one hit the market with. Granted, this is a 14-year MGP rye finished in Armagnac casks and bottled at cask strength, so it must be far better than the Canadian rye they've largely been releasing up to this point. Raj Bhakta thinks his Whistlepig Farmstock will be a $10,000 bottle to collectors within a decade, so clearly they are delusional enough to think $500 for a premium rye like this is a fair price. Booker's Rye debuted at $300 and now is trading for just under $600 a bottle, which may be Whistlepig's motivation here. I'm not saying I wouldn't love this rye, but I definitely wouldn't find it worth the price tag under any circumstances.
BEST BOTTLE TO STOCK UP ON
EAGLE RARE PRIVATE BARREL PICKS

Like the Elijah Craig Barrel Proof, Eagle Rare is on my Mount Rushmore of Bourbons. It's a solid ten-year version of Buffalo Trace bourbon for a reasonable $30. Private Barrel picks of Eagle Rare often contain 11 and even 12-year-old Bourbon, and I've rarely had a bad one. Even after word spread that there wouldn't be enough barrels ready for any private picks in 2018, you could still find them available fairly easily. If you grabbed a few extra, you'll be sipping easy months from now when others are forced to trade or pay up for them.
BEST COMEBACK
FOUR ROSES SMALL BATCH LIMITED EDITION 2017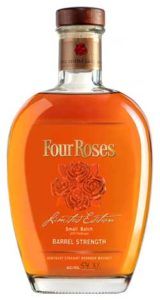 In 2015, Jim Rutledge and Brent Elliott hit a home run with their Limited Edition Small Batch, which was a phenomenal sendoff for Jim. The 2016 release was a big letdown for me, and I was questioning whether the magic was gone. After my initial disappointment in the Al Young earlier this year, I began to enjoy it more and more. The 2017 Limited Edition Small Batch, however, was excellent from the first sip. Online discussions ensued of how this bottle measured up to the 2015 release, which validates that this release was legit. I even considered this bottle as a candidate for the next category.
BEST SURPRISE OF THE YEAR
OLD BALDY STRAIGHT BLENDED WHISKEY – BATCH #1

There are many hobbyists who blend whiskey bottles at home, and some of it is pretty good. The real blending is done by professionals at distilleries, though, and the average guy just can't do it. Ed Bley does not work at a distillery, and he's anything but average. Apparently picking 40 private barrels every year got boring, so Ed teamed up with Jeff Mattingly to work his way through 35 different barrels on the way to creating the sleeper of the year, Old Baldy. The 5-barrel blend produced 320 bottles, which sold so quickly people have been trading premium limited edition bottles for it in the Grey market. Old Baldy is a flavor carnival that set the bar ridiculously high for Ed on the forthcoming Batch #2.
BEST BOTTLE DESIGN
FOUR ROSES AL YOUNG 50TH ANNIVERSARY

Al Young began working in the whiskey industry in 1967, and to commemorate the legend's 50 years in the whiskey business, Four Roses brilliantly resurrected the Four Roses bottle design from that year for its Al Young 50th Anniversary Small Batch Limited Edition. It's a very good bourbon, but the packaging is stunning.
Read our review of the Four Roses Al Young 50th Anniversary bourbon.
BEST BOURBON OF THE YEAR
PARKER'S HERITAGE 11
When Heaven Hill announced that the 11th Edition of Parker's Heritage Collection would be an 11-year Bourbon, it was met with collective disappointment from many people. I was not one of them. All I read was "Deatsville" and "122 proof", and there was nothing I was more excited about this fall. I'll admit, the first time I had a chance to taste this was the Parker's Legacy of Hope charity event in Louisville last month, so every situational advantage was working in its favor. It may be "just an 11 year Bourbon", but it's the Deatsville Elijah Craig on steroids. Flippers are not being rewarded for this bottle, but drinkers have been given one hell of a gift. This is an easy call for me as the best Bourbon of the year.
Read our review of the 2017 Parker's Heritage Collection release.
BEST RYE OF THE YEAR
THOMAS H. HANDY SAZERAC RYE
I reviewed the 2014 version a couple of years ago. Yep, still tastes like Christmas. If I do another list, I'll probably need to remove this category, because Handy will likely win the best rye every year. I love tasting things that are different, but there's no improving on perfection.
Happy and Healthy New Year to all of our readers, and here's a toast to all the great whiskey we will enjoy together in 2018!