Buffalo Trace Distillery Introduces O.F.C. Range of Very Rare and Collectible Vintage-Dated Bourbons
FRANKFORT, FRANKLIN COUNTY, KY (September 21, 2016) – This fall, Buffalo Trace Distillery will release three unique vintage-dated bourbons honoring the National Historic Landmark's original name – the O.F.C. Distillery.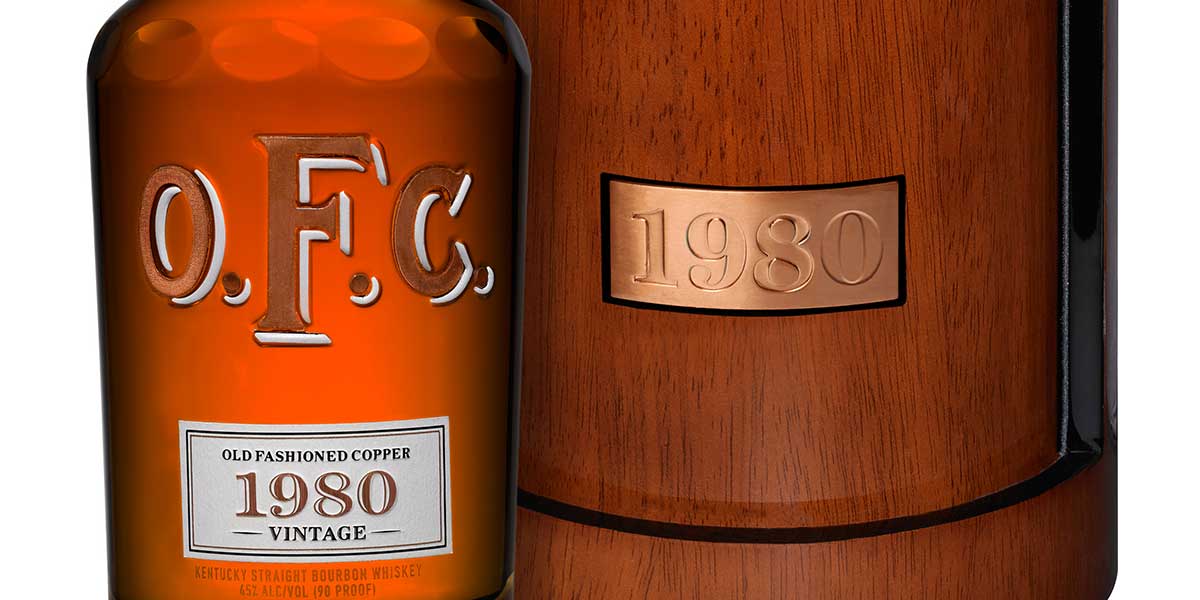 BUFFALO TRACE DISTILLERY INTRODUCES O.F.C. RANGE OF VERY RARE AND COLLECTABLE VINTAGE-DATED BOURBONS

FRANKFORT, FRANKLIN COUNTY, KY (September 21, 2016) – This fall, Buffalo Trace Distillery will release three unique vintage-dated bourbons honoring the National Historic Landmark's original name – the O.F.C. Distillery. During Colonel E. H. Taylor, Jr's tenure, the O.F.C. Distillery was renowned for producing top class whiskey. The first vintages of O.F.C. Bourbon Whiskey coming in November are sure to be collector's items and will be offered exclusively to non-profit organizations at no charge to raise money for their causes.  Although these rare whiskeys will not be available in stores or bars and restaurants, later vintages will be released to the overall market starting in the Spring of 2017.
All of the O.F.C. collection releases will be vintage dated according to the specific year in which the bourbon was distilled at Buffalo TraceDistillery. Each hand-cut crystal bottle will feature the vintage year on the label.
The first release is comprised of only 200 bottles; 100 bottles from the year 1980, 50 bottles from 1982, and 50 bottles from 1983.  Future releases will unveil whiskeys from the 1990s, including a 1993 vintage and several consecutive vintage years thereafter. Subsequent O.F.C. releases will follow year after year as vintages are produced and reach maturity.
Straight Bourbon whiskey must be aged in oak for at least two years, but these O.F.C. releases matured much longer. Recipe and age will vary by vintage, but many are expected to mature for twenty years or more. Barrels are evaluated regularly and some whiskey will be removed from the barrels as taste reaches the peak of flavor.
The packaging for O.F.C. matches the splendor of the whiskey itself, in lead free crystal bottles with detailed fluting engraved into the mold. Glass artisans cut the shoulder facets using equipment created exclusively for Buffalo Trace Distillery.  Each bottle then is manually polished to achieve maximum glass brilliance before in-laying cut copper lettering to spell out "O.F.C." on the front.  A paper label is then hand applied below with the vintage prominently noted, along with a label on the back of the bottle noting the milestones for the vintage year of the bottle.  For example, the 1980 label memorializes the U.S. Ice Hockey team's stunning victory over the Soviet Union, along with pop culture happenings and Ronald Reagan's presidential election.  The bottle is then given one last polish for the ultimate premium presentation, while a cork stopper with a copper top adorns the top of the bottle to finish out this stunning bottle.
This bottle is a replica of an O.F.C. decanter dating back to the early 1900s found in the Buffalo Trace Distillery archives.  Equally as impressive as the bottle is the display box in which the bourbon is presented. The dark wooden box prominently bears the O.F.C. name in copper, along with a copper plaque depicting the year the bourbon was distilled. Upon opening the revolving door on the wooden case, the bottle is proudly displayed on a small riser, commanding attention as its prized possession is revealed. A provenance card is inside each display box, containing the same information found on the back label. Finally, each box is then packaged in a tasteful cream colored bag to protect it from any damage before placing it into the shipping boxes.
Non-profit organizations located in the United States who are interested in obtaining a bottle to use as a fundraiser for their charity should visit https://ofcvintages.com/ to fill out an application.  To be considered, organizations must submit an official U.S. non-profit tax ID number and use the bottle for fundraising purposes only. Applications will be taken online only and recipients of the bottles shall be notified by email by November 1st, 2016, at which time bottles will be shipped free of charge. Charities will have until March 1st, 2017 to auction their bottle and report back to Buffalo Trace Distillery how much money was raised.
This is the second time Buffalo Trace Distillery has partnered with non-profit organizations to raise money. In 2011, the Distillery gave away 174 bottles of its Millennium Barrel, the last bourbon barrel filled on the last day of the last century. In total more than $150,000 was raised for various charities across the United States, with the top organization raising more than $7,000 for their cause.
"These vintages are certainly unique and special whiskeys. We hope this O.F.C. collection can pay tribute to the many years gone by here at the Distillery. Each vintage has a story to tell indeed," stated Kris Comstock from Buffalo Trace Distillery.  "To offer this first release to charitable organizations for their fundraising efforts makes this even more rewarding. We expect bottles to raise upwards of $10,000 each for worthy causes."
Collectors interested in a chance to participate in a fundraiser can start checking the website in November https://ofcvintages.com/ for a list of non-profit organizations who will receive bottles for fundraisers.