Chicken Cock Whiskey Debuts Red Stave Kentucky Straight Bourbon
Bottled at 102.4 proof (51.2% ABV), the flavor-rich Petite Sirah wine barrels give Red Stave a balanced stone fruit taste profile and a beautiful red tint.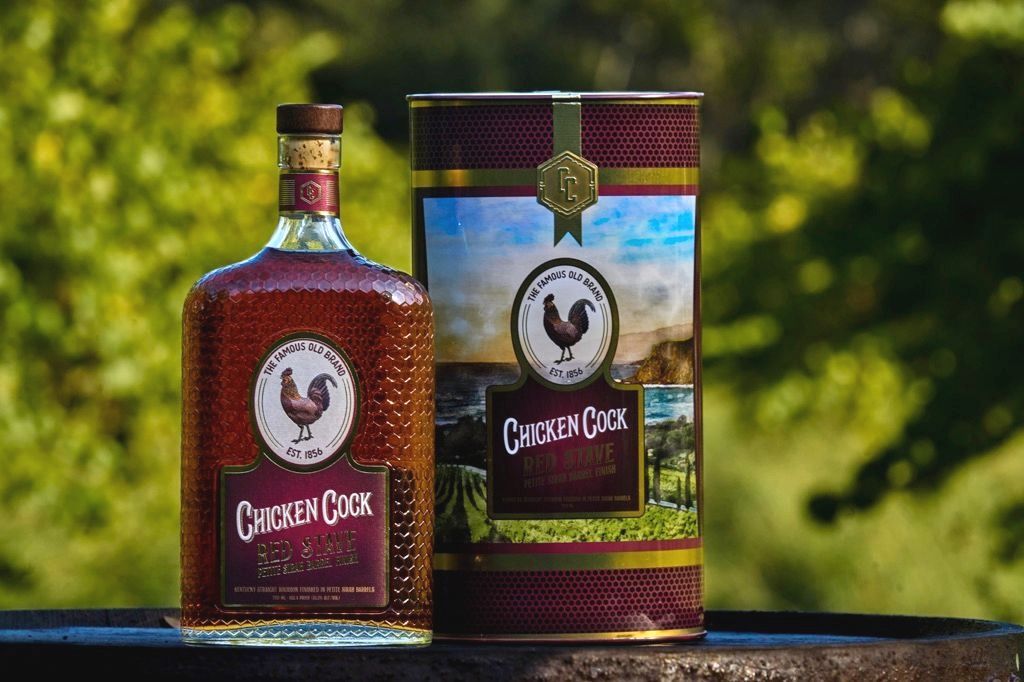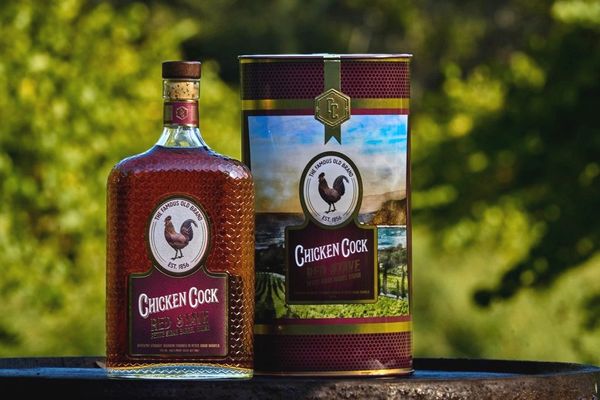 "The Famous Old Brand", Chicken Cock Whiskey, debuts its new limited edition release, Red Stave, a celebration of two iconic American industries, Kentucky bourbon and California wine. Just in time for the holidays, Red Stave will entice the senses of whiskey and wine lovers alike, as Chicken Cock Whiskey's finest Kentucky Straight Bourbon is finished in carefully selected J. Wilkes Petite Sirah barrels hailing from California.
With over 300 years of combined whiskey and winemaking history, Chicken Cock Whiskey and J. Wilkes have partnered to create a unique Kentucky Straight Bourbon that commemorates America's rich agricultural background. J. Wilkes Petite Sirah is produced by the Miller Family Wine Company, which is located in the Paso Robles Highlands District of California. The J. Wilkes winemakers take full advantage of the hot days and cool nights high above the Pacific Ocean to harvest grapes that are perfectly ripened and bursting with flavor.
Bottled at 102.4 proof (51.2% ABV), the flavor-rich Petite Sirah wine barrels give Red Stave a balanced stone fruit taste profile and a beautiful red tint. The limited edition whiskey, which features a mash bill of 70% corn, 21% rye and 9% malted barley, is packaged in a Prohibition-era commemorative tin that makes it perfect for gift giving this holiday season.
"Red Stave is another excellent example of our devoted, continued mission of resurrecting the brand and bringing Chicken Cock Whiskey back to the high-quality reputation it was known for many years ago, beginning in 1856," says Chicken Cock Whiskey's Master Distiller, Gregg Snyder. "Red Stave is an exquisite, epicurean delight – from the rich Mahogany color, to its creamy, viscous mouthfeel, to the wide-ranging but balanced complexity of aromas and delectable flavors, all the way to the spectacular finish that never wants to leave your taste buds."
"We are very excited about this partnership," says a spokesperson of J. Wilkes Winery."Thoughtful, premium products are what J. Wilkes and Chicken Cock have both committed to create and have demonstrated over time. To be able to share a crossover of our products is an exciting and fun opportunity to share our passions with the world."
Chicken Cock Red Stave Tasting Notes

Appearance: rich, dark mahogany color with a deep cherry wood hue.

Aroma: hints of dark chocolate, toasted oak and dried fruit.

Flavor: traditional dark chocolate, bold caramel and vanilla notes that evolve into pear, apple, cherry and red currant fruit flavors before presenting a long finish with bright cranberry tartness and a hint of black pepper.

Finish: complex, long, lingering, nutmeg and clove spice.

Red Stave ($199.99) is available for retail purchase nationwide and online on Chicken Cock Whiskey's website along with e-retailers such as Caskers and Flaviar.