Bourbon Weekly Roundup #1
It's been a very busy bourbon world recently. Tons of new releases, including new celebrity brands and overpriced products featuring sourced whiskey mixed with high-grade marketing speak. But we've also seen new creative efforts emerge from brands like Wild Turkey and Remus Bourbon.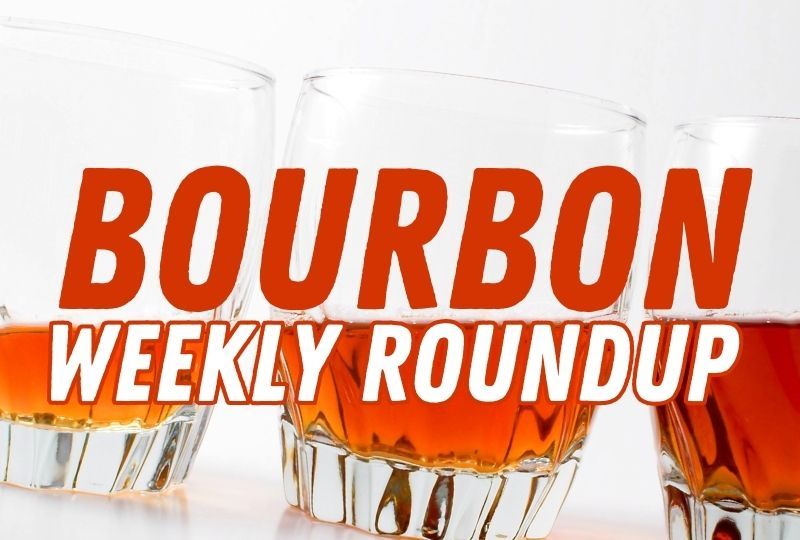 It's been a very busy bourbon world recently. Tons of new releases, including new celebrity brands and overpriced products featuring sourced whiskey mixed with high-grade marketing speak. But we've also seen new creative efforts emerge from brands like Wild Turkey and Remus Bourbon illustrating that even the bigger brands have to fight for market share.
In today's email:
Who's Next: MGP acquires Penelope Bourbon pissing off numerous non-distiller producer brands seeing their hopes of acquisition receding faster than Pops' hairline in high school.
Don't worry; we'll make more: Don't listen to what Buffalo Trace tells you about bourbon shortages; there's apparently plenty to go around based on this week's roundup of new bourbon releases.
Quick Shots: We don't advocate taking shots of actual bourbon, but a few shots of bourbon news are always good to keep the banter alive.
Bourbon Bullshit: Sorry, Bob and Pops were wrong. Apparently, the word does want more celebrity whiskey.
---
BARREL PROOF BUZZ
MGP Acquires Penelope Bourbon for $100M+ Price Tag
In an announcement that made other NDP (Non-Distilling Producer) brands cry out in despair, MGP announced their 9-figure acquisition of Penelope Bourbon.  The industry was caught off guard by not just the announcement itself but also the potential cash value of the transaction.  The acquisition will be for 100% company equity, including ALL inventory (bottled and aging barrels) and intellectual rights. There is potential for an additional payout of $110.8M, contingent on performance-based metrics and brand growth through December 31, 2025. If all these performance metrics are met, that would create a grand total of $215.8M.
To put that in context, MGP acquired LUXCO in 2021 for $425 million, but that deal included a 60+-year-old company with flagship brands and a new distillery in Kentucky. Placing a potential value of more than 50% of the LUXCO deal is an amazing win for the family and founder-run brand. Congratulations to their entire team for building the brand quickly (found in 2018) and finding a great partner in MGP.
Here are a few additional "transaction highlights" provided by the MPG Press Release announcing the deal.
Transaction Highlights
Enhances presence in growing American Whiskey category
Expands portfolio of premium-plus price point brands
Leverages Branded Spirits national distribution platform to extend Penelope's reach
Current MGP Distilling Solutions customer
Expected to be immediately accretive to Branded Spirits segment gross margin and consolidated adjusted basic earnings per share after close
Anticipated total cost synergies of approximately $5 million by December 31, 2025
Transaction is anticipated to close in June 2023
So what about those other NDPs working hard to build their brand in the hopes of cashing out with a large payday?
Do you think this acquisition by MGP lowers the odds for the others left behind?
Let us know what you think in the comments.
---
NEW BOURBON RELEASES
Here are a few new releases that have crossed our desk recently.
Marianne Eaves Debuts "Forbidden" Bourbon
New Riff Unveils Dual Release of Rare Heirloom Bourbon Whiskeys
James B. Beam Launches FIRST American Single Malt - Clermont Steep
Lux Row Distillers introduces Ezra Brooks 99 Rye and reimagination of Ezra Brooks Bourbon Cream
Kentucky Senator Bourbon Announces Its Newest, Small Batch Bourbon: The John Sherman Cooper Release
---
QUICK SHOTS
Quick hits of random and interesting news for you to keep yourself entertained when standing in line to buy the next limited-release bourbon.
That's not cool: Apparently, drinking at the bar isn't cool anymore as people are drifting back to the comfort of their home bars.
Fines but no time: Raided Kentucky liquor store admits alcohol violations in Washinton D.C., pays fines as part of a settlement that includes dismissing two charges for misuse of an off-premises storage facility and illegally transporting alcohol within the District. And more details from an exclusive interview with the retail store owners.
Ignore the history: Remus Bourbon is launching its first-ever TV commercial during the upcoming Indy 500 on May 28th. Smart move or will it bring more scrutiny of the brand's decision to ignore the violent criminal past of the brand's namesake, George Reums?
Um, duh?: New research shows there is no demonstrable link between alcohol delivery laws and increased drinking during the pandemic.
---
BOOZE MEDIA SPOTLIGHT

Wild Turkey, the iconic American whiskey brand based in Kentucky, today unveiled new creative in its global campaign and platform, "Trust Your Spirit," with cameos by trailblazing musicians Matt Corby, Shakey Graves and Yoohei Kawakami.

The campaign, which consists of a series of inspiring short films, bridges the gap between music and whiskey and uses music as a medium to empower consumers to find their voice and follow their instincts. Just like the iconic father and son Master Distiller duo Jimmy and Eddie Russell have trusted their spirit to create world-famous and award-winning bourbon, the musical talent partners are provided with a global stage to share their stories of relentlessly pushing forth to make their dreams a reality.
Here's one of the new spots for your viewing pleasure. Let us know what you think about this new creative direction.
---
IT'S 5 0'CLOCK HERE COCKTAIL SERIES
Are you cocktail curious? Join our Cocktail Editor Erin Petrey on a journey through the wide world of cocktails and mixology. Learn how to make old classics, new favorites, and a few custom creations of her own.
---
FOR THE CURIOUS DRINKER
Tidbits and tipples from beyond the world of bourbon to help you lead a #DrinkCurious lifestyle.
Nikka Whisky Announces Release of Yoichi Single Malt 10-Year-Old in the U.S
(still curious, check out our Nikka Coffey Still Whisky)
Glen Scotia unveils new limited-edition 'Malts Festival 2023' release with first-ever on-pack virtual experience
The GlenDronach Unveils Limited Edition Cask Strength Batch 12
Fuji Whisky Releases New Japanese Whisky in the U.S.
---
BOURBON BULLSHIT
Blunt and unfiltered commentary calling out some of the biggest bullshit stories happening in the booze industry.
Apparently, Bob and Pops were wrong. The world apparently does want another celebrity whiskey brand. Just this week, country music star Eric Church, and his co-founder Raj Alva, announced the premier release from their company, Outsiders Spirits.
JYPSI whiskey is apparently a "contemporary interpretation of the 'JYPSI Spirit' in all of us that seeks adventure and deeper meaning."
Now that's some real bullshit. First off, JYPSI isn't even a word. And second, the word gypsy means "a free-spirited person." How in the hell is the whiskey a contemporary interpretation of that? I doubt we'll see any "JYPSIs" drinking this whiskey soon.
As for the product itself, here's what the press release had to say:
The first release, Whiskey JYPSI's Legacy Batch 001, recently winning the Double Gold at the San Francisco World Spirits Competition, is based on a traditional bourbon mash bill. However, instead of blending the grains before fermentation or sourcing from the usual geographies, Whiskey JYPSI lived up to its name - sourcing individual aged whiskey components from various origins, then scientifically blending them to recreate the mash bill.
Sounds a lot like a Canadian whiskey blend based on that information. A little research on their website indicates that the whiskey is distilled in Canada and Indiana (presumably at MGP).  They include more details, including the final mash bill, which includes a blend of 7 & 8-year bourbon, 20-year rye whiskey, and 4-year single malt.

Let's be clear, folks, this mash bill doesn't quite align with the process they explained in their press release. While this may be a geeky thing to get caught up on, they clearly have enough money behind this one to get things accurate and avoid the typical marketing nonsense that plagues so many of these celebrity whiskey releases. Even if you think we're being too critical of the language, it's clear that this is not a bourbon.  It's a blended whiskey. We don't want any confusion among those that think country music stars = bourbon.
Is it any good? No clue. We hope it is, as we're big fans of good whiskey. But we're still calling bullshit because they're releasing this at a staggering SRP of $199.99.  
We're calling bullshit on this one because of the bloated and misleading marketing speak and elitist price point. We'll hold off judgment on the whiskey until we try some ourselves. But we're pretty sure it won't be worth $199.99.
Let us know in the comments if we're wrong and that you've been waiting for another celebrity whiskey to come along and take your money.
Bonus: Enjoy the excellent production value of their brand story.
WANT MORE BOURBON BULLSHIT?
Listen to the official Bourbon & Banter podcast for the largest and most honest bourbon podcast in the galaxy. We've got whiskey news, new release info, the Craft Shoot, and more bourbon bullshit than you can carry in the semi used by Brad Paisley to haul his bourbon around the country.
---