Four Roses Limited Edition 2011 Bourbon Review
Fair warning, folks, this is my first ever official bourbon review. Or should I say, my first-ever bourbon review put down on paper? Because you know darn well that I've tasted my fair share of bourbons and haven't been shy in sharing my opinion verbally. So let's call this the first "official."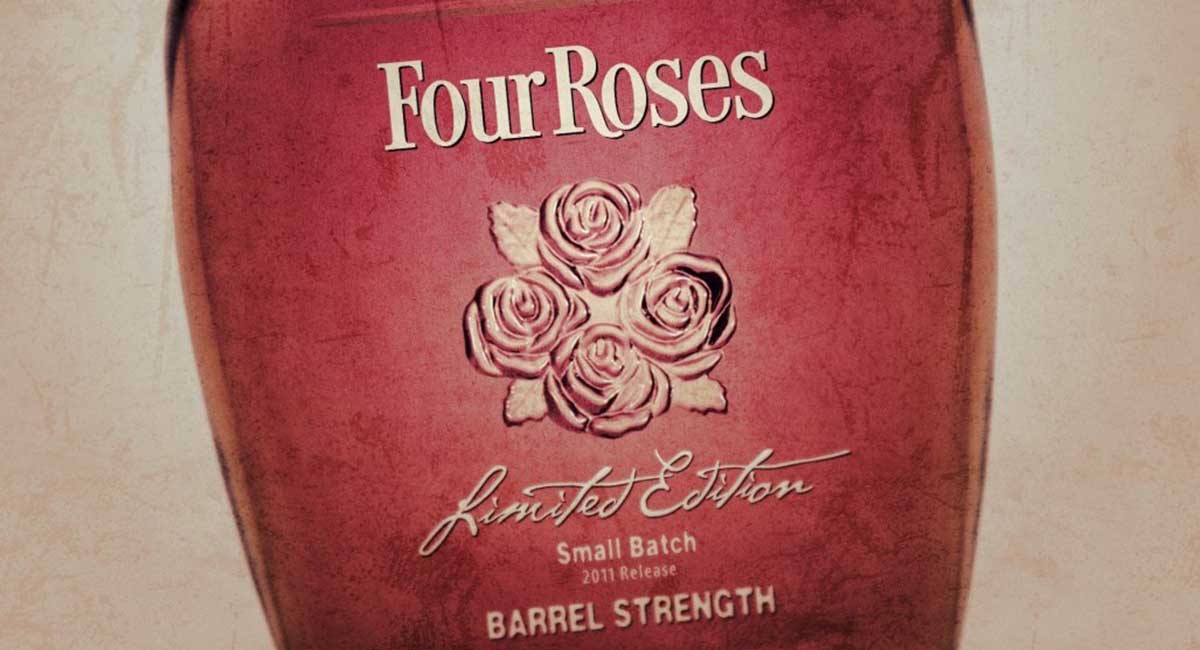 Fair warning folks, this is my first ever official bourbon review. Or should I say, my first ever bourbon review put down on paper.  Because you know darn well that I've tasted my fair share of bourbons and haven't been shy is sharing my opinion verbally. So let's just call this the first "official" review so we can get on with things.
As I write this review, I'm not entirely sure that the world really needs another person cranking out bourbon reviews. After all, there are plenty of great websites with detailed and methodical reviews telling you more than you've ever wanted to know about a specific bourbon. And besides, I don't have the patience to be detailed and methodical.
So why the hell am I writing a bourbon review?
I'm writing a review so others like me can have a source of gut inspired, full glass sipping opinion when looking for something new try or wanting to trade opinions on their latest acquisition. (I would be remiss if I also didn't include people looking to announce that a bourbon has made their "never to drink again" list.)
It's time that reviews were simplified and made accessible to the bourbon loving masses in order to help make a decision on what to drink next.
I'll start by providing information that I find of value as a bourbon drinker but I welcome additional input on things to include in my reviews. Who knows, maybe your ideas will included on future reviews.
Whether you like or hate my review let me know in the comments.  (However, please don't take up space with comments telling me that I'm doing it wrong by not using "reviewese".)
Enough banter. Here we go…
Bourbon Name: Four Roses Limited Edition 2011 Small Batch
Year: 2011 Release
How I Drink It: Neat, in my special bourbon glass (please don't be jealous)
My Nose Noticed: Cherry Syrup | Spice | Cinnamon | Juice from a chocolate-covered cherry
First Sip: Fiery | Sweet | Leathery
The Burn: Burns down the throat but doesn't last very long.
Neat vs Rocks: I prefer this one on the rocks due to its sweetness. If paired with dessert or as dessert itself, I would drink it neat instead.
Share With: Work colleagues or date that appreciate their alcohol being sweet.
Worth the Price: I really like Four Roses, but I think the price of $90 for this bottle is a bit steep.
Bottle, Bar, or Bust: Start with a glass at your favorite bourbon establishment. If it meets your approval, it's a decent addition to a well-rounded home collection.
*I like to let my bourbon sit in the glass for at least 5 minutes before I start to smell it or have a drink. I find that it's better to let some of the alcohol waft off before diving in. If I'm drinking bourbon on the rocks, I skip the waiting and dive in both feet first.
**Some of you refer to this as the "finish," but let's be honest. Don't we all just want to know if it burns good?