How To Host A Scotch Tasting
While bourbon was my first love, there is so much other great whisk(e)y out there to explore. If you and your friends are interested in branching out, here are some ideas to hold an introductory scotch tasting!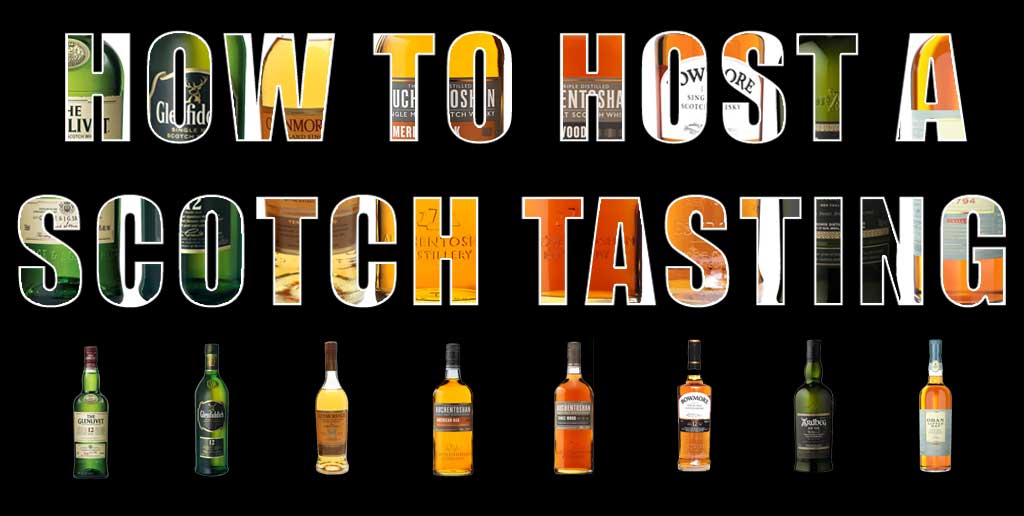 Bourbon was my first whiskey love. While my shelves now hold whiskies I cherish from Canada, Scotland, Ireland, Japan, and India, my desert-island libation of choice would still be bourbon. That being said, I have no intention of being stranded on a desert island or giving up any of my other international whiskies any time soon. If you are interested in broadening your own whiskey horizons or the horizons of bourbon-lovers you care about, hosting a tasting is definitely the way to go.
Having a theme for your tasting makes the event more educational and enjoyable for everyone involved, though there are a litany of different themes you can choose from. You could consider sampling a variety of different whiskies from the same region, different whiskies that are all the same age (10 year or 12 year would avoid making the evening cost-prohibitive), different whiskies that are all distilled in the same style (such as whiskies finished in a port cask), single-malts vs. blends, or do a virtual distillery tour where you could sample all the offerings from one distillery.
THE NON-NEGOTIABLES
Regardless of which theme you choose, there are some boxes that any self-respecting Scotch tasting will need to check off.
Invites: These can be as fancy or as low-key as you like. The main purpose of the invites is for you, as the host, to have a general idea of how many people you're going to be kicking knowledge at that evening. This can help you get the appropriate number of tasting cups and other stuff you might need to make the event successful.
Food: Any event longer than 90 minutes requires food (take note if you host business meetings). There are lots of foods that go incredibly well with Scotch whisky, but the short-hand version is that any food that goes well with bourbon will go well with Scotch, though you may notice that the Scotch brings out different flavors in the food than bourbon. Snacks like cheeses with bread or crackers, charcuterie, fruit, chocolates, and chex-mix will keep people fed and not distract too much from your tasting.
Capture Notes & Educate Your Guests: Not everyone will want a reading assignment or a pad and pencil when they arrive. Some, however, will want to really get into character during the event and everyone will appreciate the option. I've found success printing out my own or others' tasting notes for the whiskies in a tasting, Wikipedia articles about different flavors found in Scotch whisky, and a way to record their own preferences and thoughts while tasting let people get as intellectual as they want! I also provide small print-outs with the note-taking sheets I give guests that includes the steps they should take to taste whiskies (such as why and how to cleanse your palate) if this is their first opportunity to sample several in a sitting.
Keep People Safe: Suggest ways that people can safely travel to and from your home for the tasting. Ideas such as mass transit where available, the phone number of local cab companies, Lyft, or Uber will all get people home safe, sound, and satisfied!
NATIONAL TOUR TASTING THEME
A great way to introduce yourself and others to Scotch whisky is to center your tasting around the most popular and well-known regions of Scotland. You can provide one bottle from each region, and then encourage others to bring their own favorites to provide a more complete picture of the area. Here are the four major regions of Scotland, as well as two ideas that are relatively representative of the area (One under $65, one under $45). The suggested whiskies here are listed in an order that should allow you to taste and appreciate each Scotch, without allowing one to overpower the next.
---
SPEYSIDE
Light, floral, and earthy. A great Scotch for warmer months. The Scotch equivalent of Basil Hayden – a gateway to the land of Scotch whisky.
The Glenlivet 12 Year ($55)
Glenfiddich 12 Year ($36)
HIGHLANDS
The biggest region geographically, with lots of different flavor profiles. The Scotch equivalent of Jefferson Ocean Age – a great example of the area, with a bit of sea spray.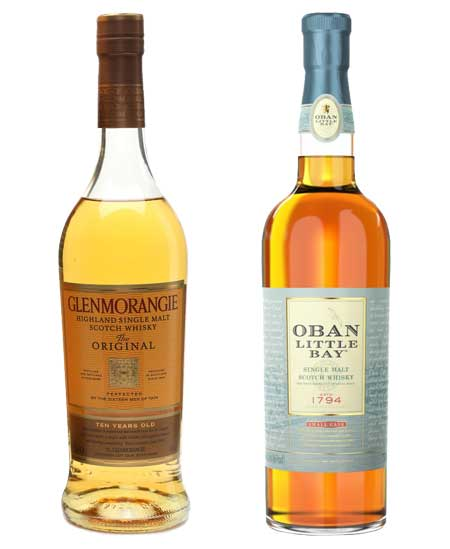 Oban Little Bay ($62)
Glenmorangie 10 Year ($40)
LOWLANDS
Lighter than Islay, yet still somewhat smoky. The Scotch equivalent of Four Roses – an area with an interesting history that's on its way back and incredibly approachable.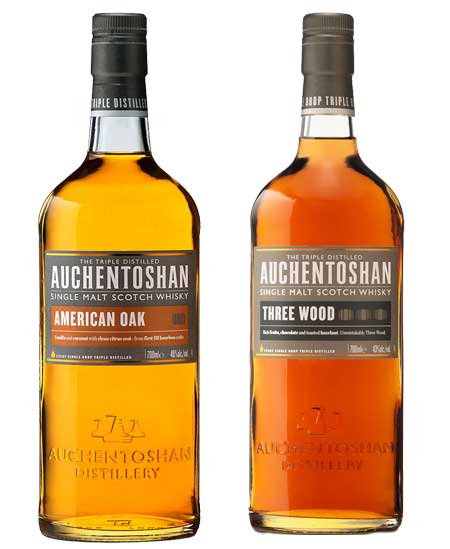 Auchentoshan Three Wood ($55)
Auchentoshan American Oak ($35)
ISLAY
Smoky, peaty, briny, medicinal. The Scotch equivalent of Wild Turkey Rare Breed – strong and not for everyone, but with many devoted followers!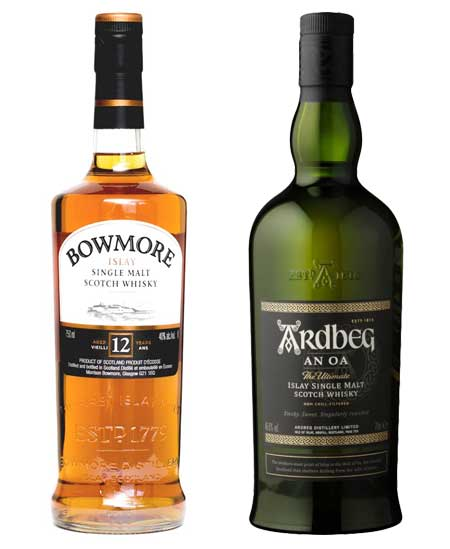 Ardbeg An Oa ($58)
Bowmore 12 year ($42)
---
Depending on how structured you and your guests want your soiree to be you can all taste one at a time and compare tasting notes, or you can give everyone four glasses (or Dixie cups) and let them choose their own adventure throughout the event. Either way, at the end of the event, each participant will have a deeper appreciation for Scotch, a new go-to whisky, and a whole region to explore for more favorites!