Introducing Barrel Global: New Barrel Ownership Service
Through its online portal www.barrelglobal.com, consumers schedule an intake call with a representative from the company's bourbon experts to request a barrel reservation from some of the finest American Whiskey-producing regions in the US.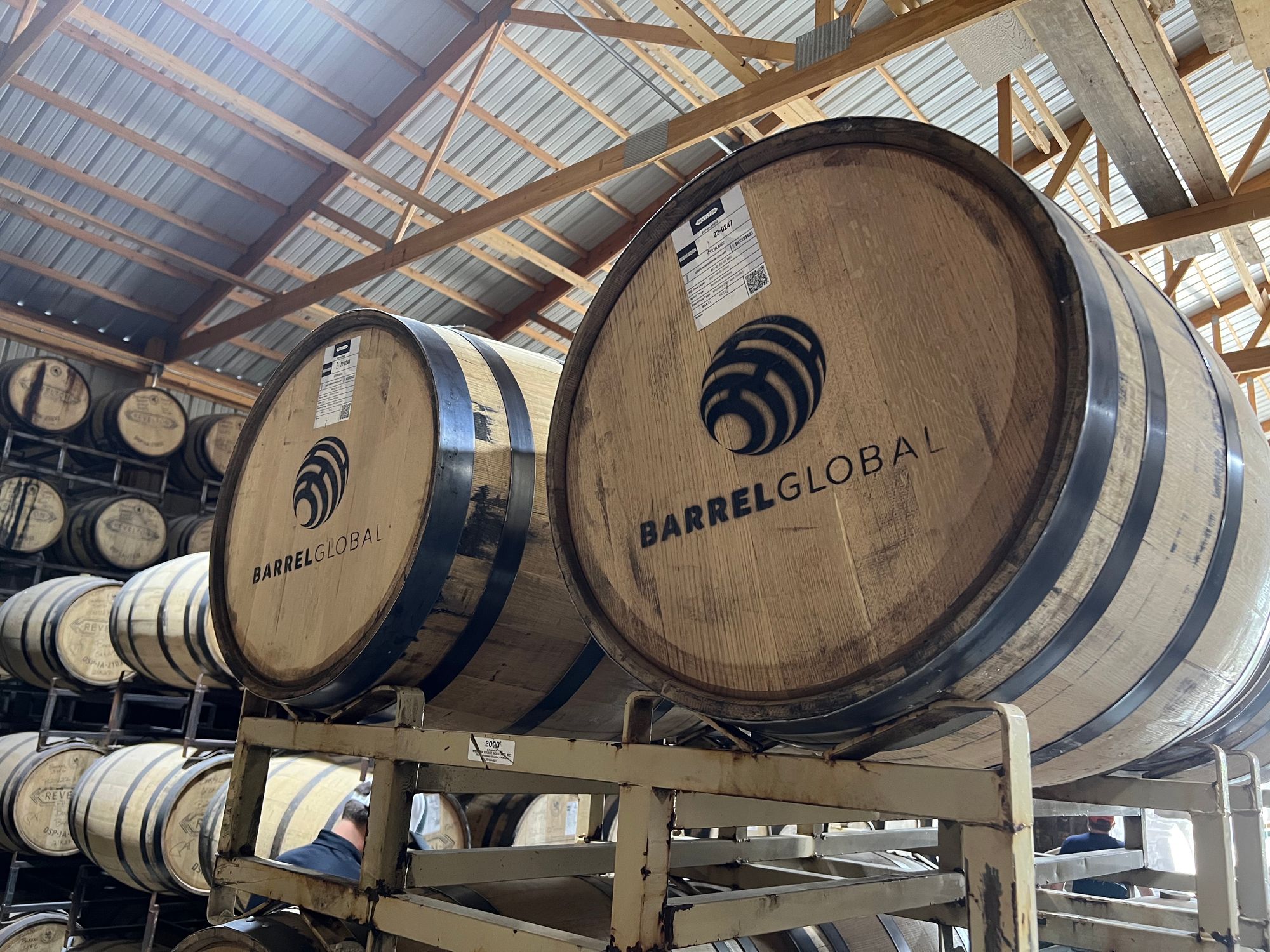 🔥
Pops' Hot Take: There are a lot of barrel brokers in the market catering to folks with a ton of money and aspirations to create a whiskey brand. But there aren't many ways for individuals to purchase a single barrel other than working directly with a distillery. And even then, you need to have a retail partner in place and work through how you'll get bottles delivered to folks that don't live within the same city as your retail partner. Not an impossible scenario but more work than many people want to commit to at once. This creates an exciting opportunity for a startup like Barrel Global. Leveraging technology, distillery relationships, and leading buyers through the labeling and distribution process makes it easy for consumers to take the plunge and buy their barrels. Whether for personal consumption or brand aspirations, Barrel Global seems to simplify the process quite a bit. The roster of participating distilleries is still small and relatively unknown, but given time, this could be a disruptive option in the market. Let me know what you think in the comments.
Founded by Whiskey Expert & Entrepreneur George Koutsakis, Barrel Global Taps into Explosive Growth of American Whiskey

Iowa (June 1, 2023) – Today, US-based Barrel Global announces the launch of its new barrel ownership service offering consumers a piece of the action. With the appetite for American Whiskey on the rise – and private barrels driving enormous gains for distilleries – Barrel Global seeks out smaller, start-up bourbon brands to give connoisseurs, collectors, and average consumers a personal stake in barrel ownership. With an initial focus in the US and Asia, Barrel Global allows bourbon enthusiasts with a bit of patience to purchase a younger spirit at a lower price point, oversee its maturation and bottle design, and then bring it to market or resell the barrel.

Founded by whiskey expert and entrepreneur George Koutsakis – a longtime spirits veteran with deep connections across Scotch Whisky, Japanese Whisky, Irish Whisky and American Whisky - Barrel Global has partnered with an exciting roster of up-and-coming distilleries in the US to create a world-class experience while offering a range of price points to make ownership more accessible to everyone.

"American Whiskey is on an unprecedented hot streak both domestically and globally. With that said, barrel ownership feels like the natural evolution for bourbon, as we've seen an absolute frenzy among aficionados both in the US, and in markets like Europe and Asia, to amass an unrivaled collection of beautifully aged spirits. Because we have a built-in infrastructure – from distilling and distribution partners, warehousing and bottling facilities, and legal compliance, we're a one-stop-shop for the ultimate in bourbon bragging rights– owning your own barrel," said Barrel Global Founder George Koutsakis.

How Barrel Global Works:
Through its online portal www.barrelglobal.com, consumers schedule an intake call with a representative from the company's bourbon experts to request a barrel reservation from some of the finest American Whiskey-producing regions in the US. Like other private barrel programs, consumers may request samples from various barrels and distilleries to truly personalize their selection.  Upon payment, legal certification is issued to the buyer conveying full barrel rights to the purchaser.

During the maturation process, barrels are stored in a secure warehouse – either at the distillery of origin or Barrel Global's bonded warehouse in Kentucky.  Owning a barrel puts the consumer in complete control of when it's reached peak maturation – however, Barrel Global adheres to a two-year minimum aging to meet legal bourbon requirements with four years and older being the industry standard. Along the way, owners may schedule visits to the distillery or warehouse to check on their barrel – and pull samples to check on its taste profile and color.

At the bottling stage, Barrel Global facilitates the design, packaging, and legally compliant shipping of bottles. Barrel Global further customizes the experience by allowing consumers to create personalized labels. For buyers looking to sell bottles commercially, Barrel Global helps with obtaining a COLA (certification/exemption of label/bottle approval) and complying with the three-tier system – both legal requirements of buying and selling spirits in the US market. Additionally, at any point of barrel ownership, the customer may resell the barrel to another interested party.

Current distilling partners include Revelton Distillery in Osceola, Iowa, Dueling Grounds Distillery in Franklin, Kentucky, and Coal Pick Distillery in Drakesboro, Kentucky, among others. For hotels and retail outlets, Barrel Global also offers immediate inventory of aged stock from Kentucky-based Green River Distilling Co. Bourbon barrel prices vary, starting at around $1,750 for a slightly aged whiskey, with costs increasing to $6,000+ for a more mature spirit.