Introducing the Whiskey Review Hall of Fame
Anyone who's been drinking whiskey for the last few years knows that the industry has gotten out of control.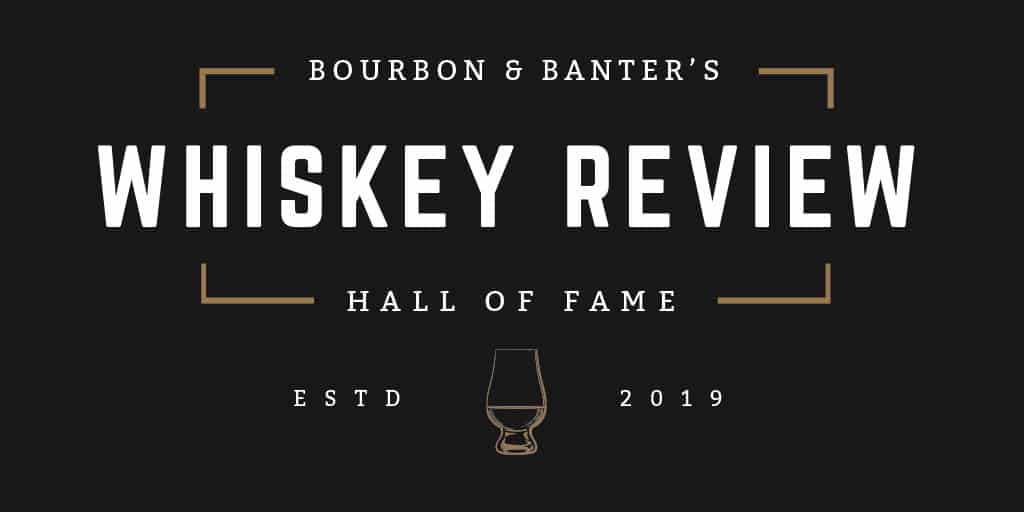 Anyone who's been drinking whiskey for the last few years knows that the industry has gotten out of control. Craft distillers are sprouting like weeds, selling whiskey at a premium despite not being old enough to attend kindergarten, while established distillers are creating limited edition releases at unbelievable prices that are no better than what they've been selling for years under $50. Sure, some justify it away by saying it's just business and a business should be allowed to take advantage of a hot market, but all of us at Bourbon & Banter call "bullshit"!
It's time that all of us whiskey drinkers take a stand and say enough, is enough. We're no longer going to throw away our hard earned money just because a trusted brand or legendary master distiller thinks we should do so. After all, they're going to tell us what we want to hear if it means we'll buy their whiskey and throw money into their bank accounts. It's time that we shine a light on the industry folks that really matter. The people that we know we can trust with our hard earned cash. The ones who have a god given talent that allows them to take simple brown water and convey its magical essence to us in words that are at once hard to comprehend but comforting to our soul. That's right, it's time we celebrate those who have a touch of the Bard and dedicate their lives to telling us what whiskey we should be drinking - Whiskey Review Writers.
Whiskey review writers are a special breed that toiled away for decades under the radar of the spirit-drinking public waiting for a chance to help the world drink curious. And now that another golden age of whiskey is upon us it's their time to shine. And shine they do with such intensity and verbosity that we mere mortals no longer have to our lives into our own hands when we travel to a liquor store to procure whiskey and supplies. For now, we travel with the whiskey review writer's words of wisdom safely in our pocket thanks to our smartphones and Google. For the first time in history, the whiskey seeking public never have to travel alone.
To celebrate the hardest working people in the booze industry, we welcome you to the Bourbon & Banter Whiskey Review Hall of Fame! Below you will find examples of the finest whiskey review writing the world has ever seen.
We've sought out examples that illustrate the unique ways these holistic heroes are able to sip and spit their approach to drafting prose that allows us mere mortals to appreciate whiskey beyond the buzz. Come back often as we add to our Whiskey Review Hall of Fame collection and pay homage to the bards of Bourbon, the whiskey whisperers, and the savants of Scotch - to whom we owe a massive debt of gratitude.
Don't forget to enter our inaugural Whiskey Review Giveaway where one lucky reader will win a bourbon swag pack courtesy of our old friends at some of the best distilleries in America. (At least that's how some of the whiskey writers describe them.) If you have your own favorite whiskey review detail, please submit it as a nomination to be added to our permanent Hall of Fame wall of honor. And most importantly, don't forget to share this post with all of your family and friends, so the real heroes of booze receive the recognition they deserve.