Jefferson's Bourbon Dinner Recap
This past Thursday evening Bourbon & Banter hosted a bourbon dinner and tasting featuring Jefferson's Bourbon at Glen Echo Country Club in St. Louis.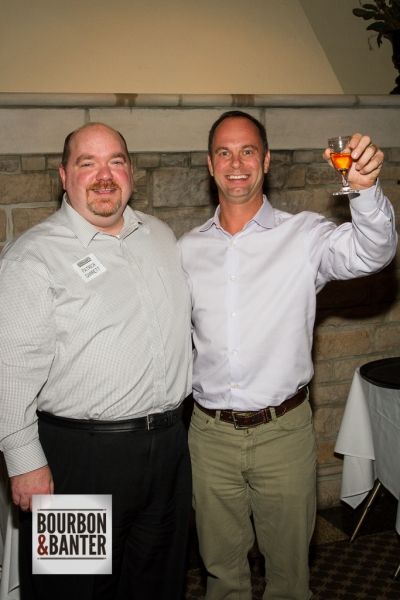 This past Thursday evening Bourbon & Banter hosted a bourbon dinner and tasting featuring Jefferson's Bourbon at Glen Echo Country Club in St. Louis.  We were honored to be joined by Trey Zoeller the founder and master blender of Jefferson's Bourbon who led the bourbon education and tasting portion of our evening.
The evening began with a cocktail reception in the "bourbon lounge" where guests were treated with a custom Jefferson's cocktail while enjoying some banter with their fellow dinner guests. The dinner portion of the evening began with an introduction to bourbon by Trey Zoeller, as well as an overview of Jefferson's operation and plans for future releases.
Trey also shared that earlier in the day he learned that their stock of Jefferson's Presidential 18-Year bourbon was finally depleted. These stocks were from Stitzel Weller and those of you in the know understand the importance of this stock update.  These are the very same stock barrels that serve as the foundation for Pappy Van Winkle bourbon.  The Jefferson's 18-Year that's in the market is the last we'll see…. ever. I suggest you run out and grab any remaining bottles of 18-year that you can find. I did.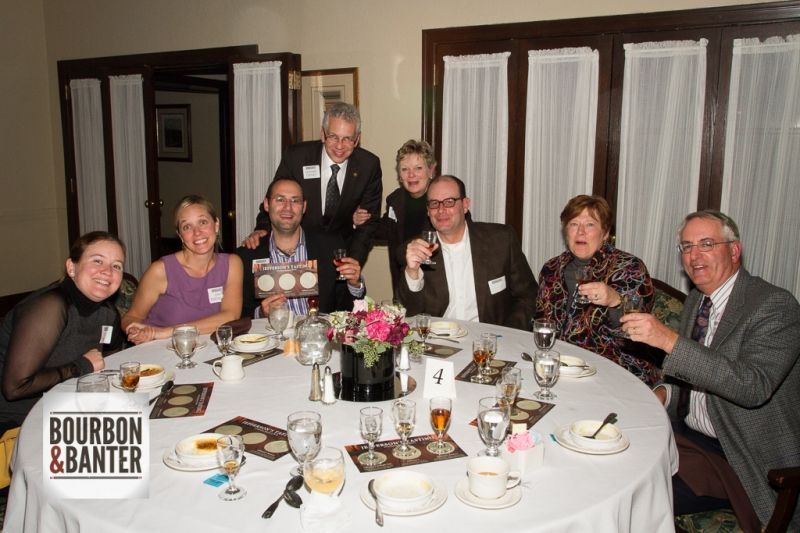 The tasting portion of the evening began with dinner's first course. We started by tasting Jefferson's Rye, which is one of my favorite rye whiskeys on the market. Trey was thrilled that everyone enjoyed the rye whiskey, but he was quick to add that he can't really take any credit for the project. Unlike Jefferson's Bourbons, Trey doesn't do any blending with his rye. All he can claim credit for is finding some really great rye whiskey barrels and buying them to bottle under the Jefferson's label. I suppose that's not as sexy as blending something, but it's still something to be proud of in my opinion. I mean, how often does someone just happen to find great rye whiskey laying around for purchase.
We also tasted Jefferson's and Jefferson's Reserve throughout the evening. I've been a big fan of Jefferson's for years and thoroughly enjoyed learning more about them directly from Trey Zoeller. I'll be posting some QA from my interview with Trey soon but I thought you'd be interested in knowing that that Jefferson's Bourbon has bourbon ranging from 6 to 16 years in the bottle. In fact, 30% of the bourbon in the bottle is 16 years old. That's a fantastic detail considering how affordable Jefferson's bourbon is compared to other bourbons.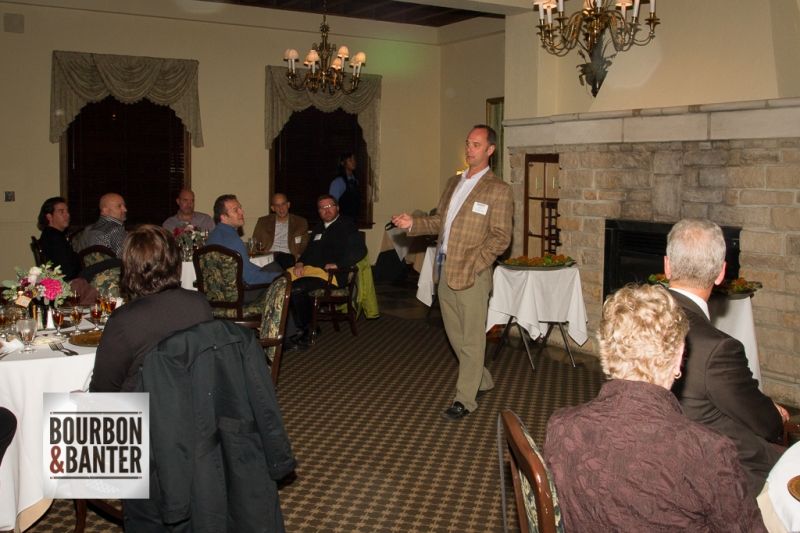 The evening concluded with a dessert of crème brûlée that many of us decided to top off with a few spoonfuls of Jefferson's Reserve before mixing it all together. If you get the chance to do the same, I highly recommend it. After dinner several of the dinner guests hung around to speak to Trey and finish off the remaining bottles of Jefferson's.
The bourbon dinner and tasting was fantastic and enjoyed by everyone. Trey was awesome as our speaker and teacher for the evening. The bourbon was excellent of course, and the food prepared by Glen Echo was beyond amazing. (click here to see the original menu) My sincere thanks to Trey Zoeller, Glen Echo and all of the guests who joined us for the evening. I look forward to our next event where we can once again enjoy some great bourbon and friendly banter.