Jefferson's Ocean-Aged Bourbon Review
"Tonight is a good night. No. Tonight is a great night!" That was running through my head as I sat down to write my Jefferson's Ocean-Aged Bourbon Review.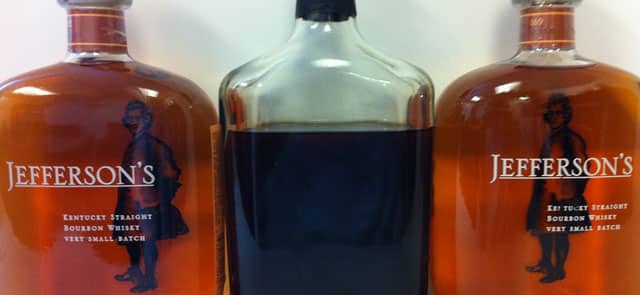 Update: Here's an update on where Jefferson's Ocean-Aged Bourbon was released.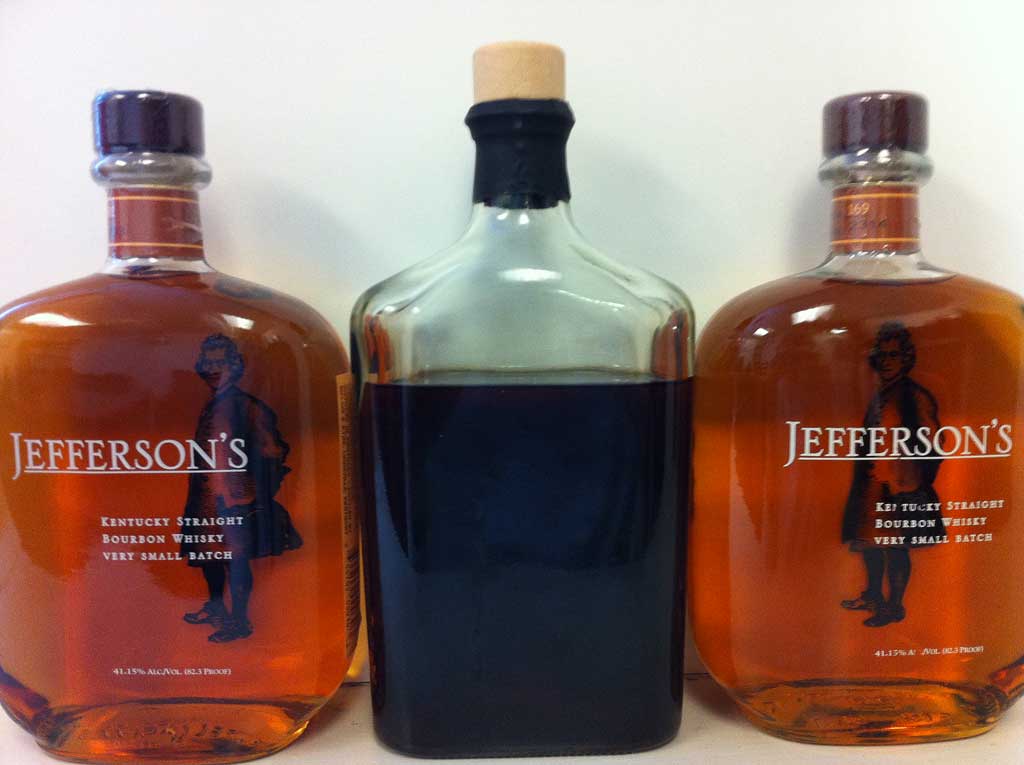 "Tonight is a good night. No. Tonight is a great night!"
That was running through my head as I sat down to write my Jefferson's Ocean-Aged Bourbon Review. I was, in all honesty, as excited as a grade-schooler watching the minute hand on a clock wind down the final minutes til Summer vacation. I was finally going to taste the almost mythical Jefferson's Ocean-Aged Bourbon. The bourbon has occupied my mind ever since I heard rumors of it last year.
Jefferson's "Ridiculously Small Batch" bourbons have always been special in my heart. It was the first brand of bourbon that my wife bought for me. It was a sign that despite her lack of interest in drinking bourbon, she could still be trusted with making important purchasing decisions. So when I heard that Jefferson was coming out with something unique and special, I was all ears.
I started digging around on the web and learned all I could about the so-called "Ocean" bourbon and called around to my local connections to see if I had a chance to actually get my hands on a bottle. When you hear that only 600 bottles will be released, you've got to put your game face on and call in some favors. Little did I know that I would get a unique opportunity to be one of the first to sample and review the "Bourbon Unicorn," as I've come to call it.
I received my sample last week from the kind folks at McLain & Kyne, and I've kept it under lock and key since then.
(Special thanks to Trey and his team for allowing me to enjoy an early sample of their hard work.)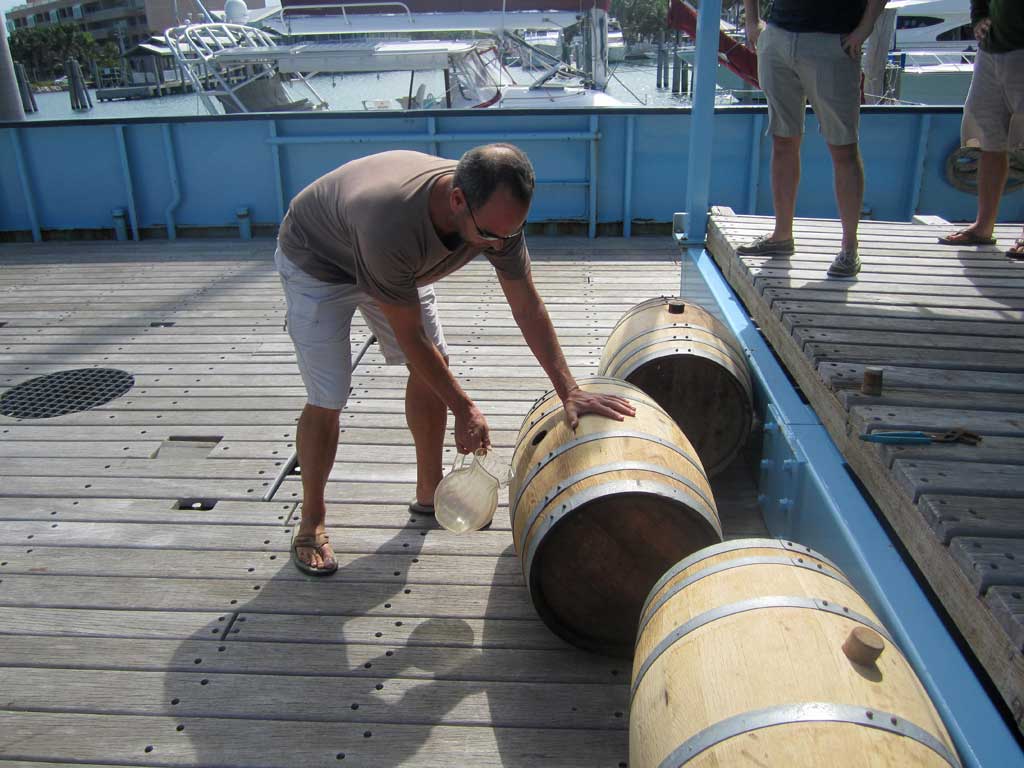 I'm sure many of you have read up on Jefferson's Ocean-Aged Bourbon already, but here's a little more information direct from the source:
Trey carries on the tradition of his ancestors, the McLains and the Kynes, who both have roots deep in the bourbon industry dating back to the late 18th and 19th centuries. The Jefferson's Bourbon brand portfolio, which is distributed in 46 states and 9 countries, consists of four "Ridiculously Small Batch" spirits: Jefferson's Bourbon, Jefferson's Reserve, Jefferson's Presidential Select and Jefferson's Rye. In the age where small batch bourbons are made from 200-300 bottles in big distilleries, Trey knows good things come in small batches. He carefully chooses from no more than 8-12 barrels to deliver a unique, yet consistent flavor profile for each of his four whiskies.
This summer, Trey will introduce Jefferson's Ocean-Aged Bourbon to his line of Ridiculously Small Batch whiskeys. The brand's new addition is blended in Kentucky, aged in barrels for almost four years on a 126-foot ship, and bottled at a robust 88 proof (44% ABV). Trey was curious about what effects temperature changes, salt air, and continuous rocking of the sea would have on bourbon's aging process. The result of the experiment is a dark and rich bourbon which rivals whiskeys aged for much longer. There are only 600 bottles of the rare product available and they're going to be released nationally.
So without any more delay, here's my review for your reading enjoyment.
Bourbon Name: Jefferson's Ocean-Aged Bourbon
Year: 2012
How I Drank It: Neat, in my special bourbon glass (please don't be jealous)
My Nose Noticed:* Leather| Prunes | Cinnamon
First Sip: Sweet Cherry | Woody | Faintly Briny
The Burn: The first few sips bite your tongue for a moment. It finishes smooth but returns with a wonderful warmth that caresses your entire throat. It lingers for a minute or two and then disappears like a ship in the fog. A very nice "burn", but like a woman pining for her seafaring man, I wish it had stuck around a bit longer.
Neat, Splash or Rocks: I started off drinking it neat for my initial observations. I then added a bit of water. The added water greatly softened the bite till it was all but gone.

This allowed me to take time to observe the flavors of the bourbon. I noticed that the delicate flavors of vanilla, cinnamon and prunes quickly gave way to the rough flavors of wood, leather and brine.

Is this the result of being hyper-aged for four years at sea? A fleeting glimpse of flavors usually associated with well-aged bourbons. It's as if this bourbon has two distinct flavor profiles. Curious for sure, but I like it!
Share With: This is a complex and wonderfully challenging bourbon in many ways. It has a finish that says, "Hey, look I'm only 4 years old but I've seen a lot of the world so I'm wiser than my years." I think it's best shared with fellow bourbon lovers who can appreciate all the subtleties that this has to offer.
Worth The Price: I don't know what the price is going to be when it's released to the public but, all proceeds will go to support Ocearch – Trey Zoeller's friend, Chris Fischer's, ocean conservation non-profit. With only 600 bottles being released to the public, I definitely think it's worth the price and effort for serious bourbon drinkers to grab a bottle for their collection.
Bottle, Bar or Bust: If you're a true collector of bourbon and you can appreciate what Trey's done with his Ocean-Aged Bourbon, I think you should definitely add it to your collection. But if you are curious to know what it tastes like I think you should skip hunting a bottle down and try to get a glass at a bourbon establishment – if available.
This is a really special bourbon, in my opinion. With its seemingly dual-flavor personality and unique story, it is definitely one of the bourbon highlights of my year. I applaud Trey and his team for their dedication and willingness to try new things and get them into the hands of the American bourbon drinker. I'll keep my fingers crossed that I get my hands on a full bottle and continue my exploration of Jefferson's Ocean-Aged Bourbon.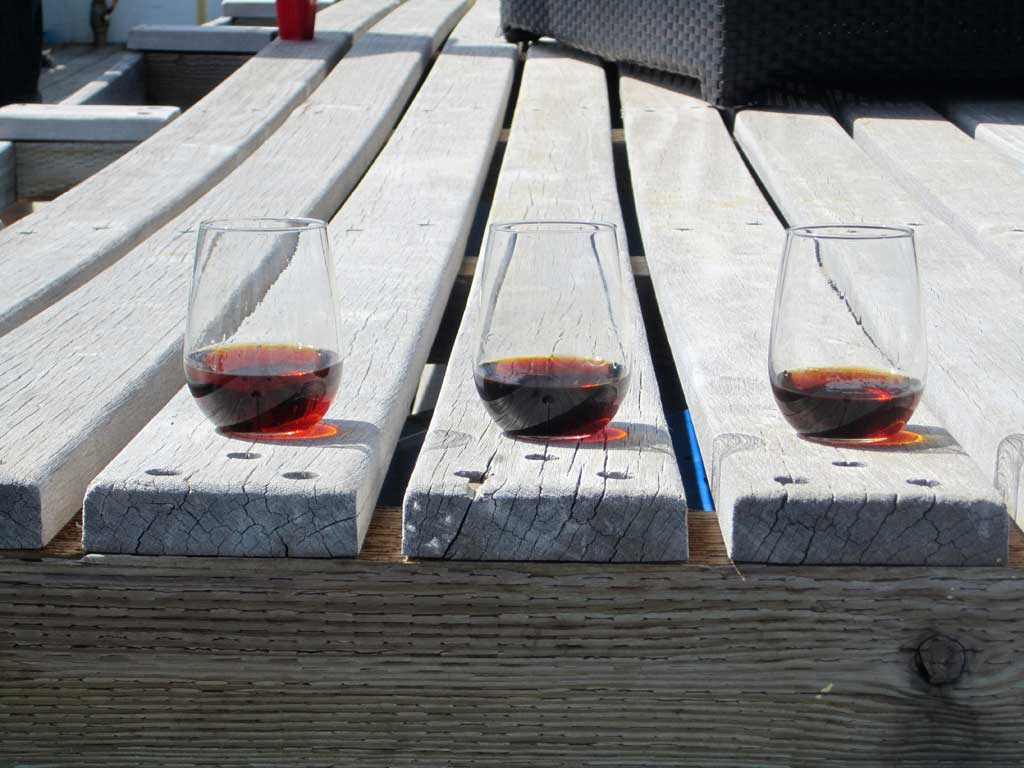 If you have the luck of obtaining a bottle when it's released, please return and share your thoughts in the comments section.
PS – If you want a little more back story on the bourbon, check out this great write-up on Food Republic.