Johnnie Walker Green Label Whisky Review
I was ecstatic when Johnnie Walker Green returned to shelves. Read on to see how I feel this new bottling compares to my, admittedly romanticized, memories.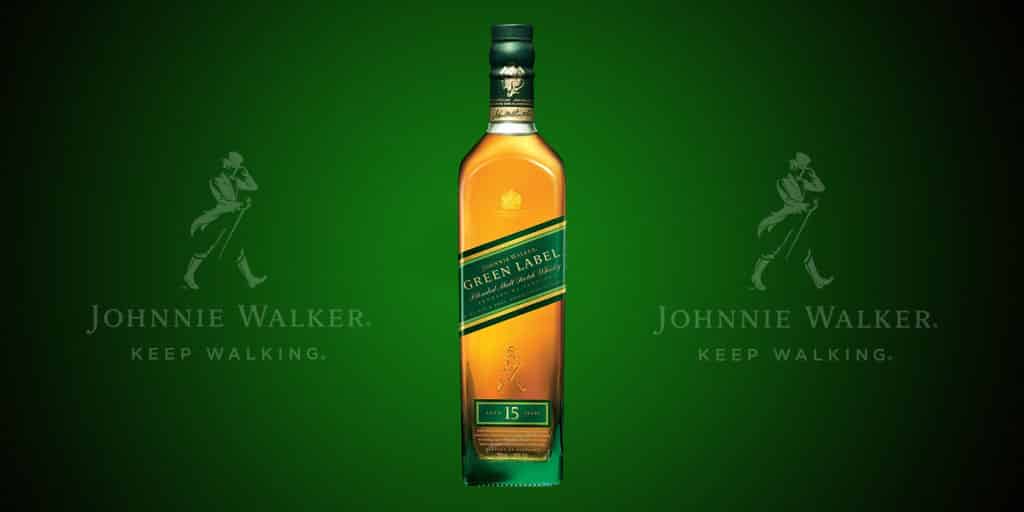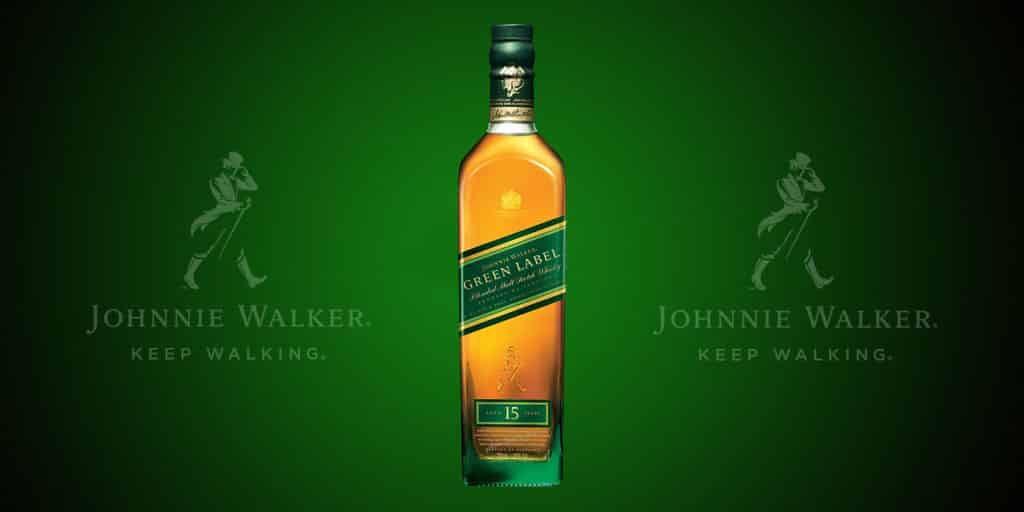 BOTTLE DETAILS
DISTILLERY: Johnnie Walker
MASH BILL: While percentages are not available, Johnnie Walker advertises their Green Label as being comprised of flagship brands from all main whisky producing regions of Scotland (and all owned by Johnnie Walker's parent company Diageo). Caol Ila from Islay, Talisker from the Isle of Skye, and Cragganmore and Linkwood from Speyside comprise the bulk of the blend.  Additionally, Johnnie Walker Green Label is the distillery's only blended malt offering, meaning that it is comprised of only single malts from different distilleries, rather than typical blended scotches which are a mixture of malt whiskies and grain whiskies from various distilleries.
AGE: 15 Years
YEAR: 2018
PROOF: 86 (43% ABV)
MSRP: $65.00 (but available cheaper in many markets)
BUY ONLINE:  SharedPour.com
PAUL'S NOTES
NOSE: Putting my nose in the Glencairn and taking a pretty deep inhale produced very little burn. Peat obviously comes through clearly, supplemented with salted honey and cinnamon applesauce.
TASTE: While I may be romanticizing the past, the palate is not as complex as I remember it being prior to being discontinued, and a bit sweeter. The older variety (again, at least in my memories) had this umami and dry finish – similar to that which can be found in good parmesan cheese - that is lacking in this one. Without knowing much about blending, my guess is that of some of the stronger, peatier, more mysterious blends are less represented in the current ratio than in past iterations of the Green Label. In this generation, the honey from the nose takes center stage on the palate and is supported by malt and cereal. A bit of water adds a little spice that is absent when drinking it neat. The mouthfeel is relatively light, but the best parts of the flavor profile seem to last longer than everything else, which is a nice surprise.
FINISH: This dram had a pleasant, warm, linger of smoke, burnt straw, and leather. Given how comparatively light the mouthfeel was, the length and quality of the finish after the first exhale was lovely.
SHARE WITH: Anyone whom you like and want to make happy; especially if you want to help ensure that their first foray into the world of Scotch whisky is a pleasant and memorable one. Additionally, anyone who thinks the only place blends belong is in well-drinks would be pleasantly surprised by this blended malt that can easily hold its own with more pricey single malts.
WORTH THE PRICE: Even though the value might not be quite the blockbuster that it was pre-2012, I believe this stuff stands on its own as being worthy of this price tag all day long. It used to compete with 18-year-old single malts in terms of quality and I'm not quite sure it still belongs in that stratosphere. That being said, it is a clear stand-out at its price range and is certainly the best dollar-for-dollar offering coming out of Johnnie Walker today.
BOTTLE, BAR OR BUST: At its price point, I can't imagine anyone (even someone who over-romanticizes the past) being disappointed after purchasing a bottle.
OVERALL: Before it went away in 2012, Johnnie Walker Green was my grandfather's dram of choice and so I certainly have a sentimental connection to it. Johnnie Walker claims that the blend has not changed since the label has been reintroduced and I could be convinced to believe them. Drinking it 1700 miles away from my grandfather could have certainly colored any points I withheld from it; though more likely, the drinking partner gave it points that I wasn't able to add to my solo tasting.
Even if my memory is 100% correct and the current bottling has lost a little of its class, it is still a solid value and something that will probably tickle the palate of virtually any whisk(e)y lover willing to #DrinkCurious!
BRAND NOTES
Johnnie Walker Green Label is back, and this time it's here to stay. Crafted from a palette of Speyside, Highland, Lowland and Island malts and matured for at least 15 years, it delivers all the character of a single malt whisky, but with a greater depth of flavor. Johnnie Walker Green Label is a truly unique blend to savor while you sit-back and unwind.
In creating Johnnie Walker Green Label, Jim Beveridge, the Johnnie Walker Master Blender, set out to craft a whisky with a taste experience which can't be found in any one single malt whisky. Jim's extraordinary knowledge of Scotland's malts helped him decide on a balance of Speyside, Highland and Lowland malts and more intense whiskies from the Scottish islands, each of them carefully matured for a minimum of 15-years in American and European oak casks.
The unique flavor of Johnnie Walker Green Label is a delicate blend of four key signature styles, represented by Talisker, Linkwood, Cragganmore and Caol Ila. The individual characteristics of these mature malt whiskies are perfectly balanced to bring together intense aromas of crisp cut grass, fresh fruit, wood smoke, pepper, deep vanilla, and sandalwood. It creates a depth of character that just isn't possible to achieve with one malt whisky alone