Johnnie Walker Resurrects Bruce Lee
Diageo's iconic whisky brand, Johnnie Walker, has resurrected Bruce Lee for commercial promoting their Blue Label which represents the high-end of their whisky offerings.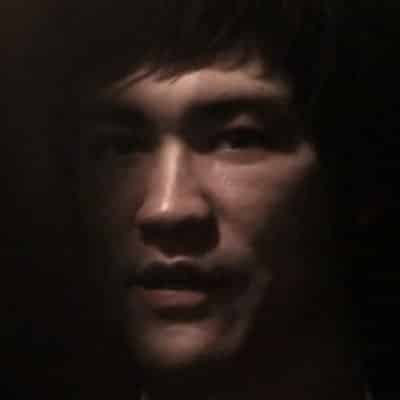 Diageo's iconic whisky brand, Johnnie Walker, has resurrected Bruce Lee for commercial promoting their Blue Label which represents the high-end of their whisky offerings. Initially produced for the mainland Chinese market (don't worry, there are subtitles..in English), I have no doubt that the online version will become a favorite of Bruce Lee and Johnnie Walker fans around the globe. It's good to know that Diageo will more than get their money back on this one. 😉
Let's take a quick look at the video itself. (You can also view it directly on Vimeo if you like.)
Johnnie Walker "Game Changer" from Joseph Kahn on Vimeo.
Here's some background about the ad from its director, Joseph Kahn, taken from the ads page on Vimeo.
The making of the ad:
My good friend BBH Creative Executive Johnny Tan and I first talked about doing this concept a year ago. We shot it in Hong Kong, and then we worked with vfx company The Mill in London to create a completely CGI Bruce Lee over nine months. EVERY shot of his head and every detail in there is completely cgi. We got Shannon Lee, Bruce Lee's daughter, to come aboard and we really picked her brain to make sure that everything was accurate from look to soul. We wanted to be as respectful to the man and legend as we could.
A big thank you to Johnny, Shannon, Mill, and everyone who tirelessly worked on this.
CREDITS
Client: Johnnie Walker Blue Label
Director: Joseph Kahn
Cinematographer: Christopher Probst
Agency: BBH, Johnny Tan Creative Director
Agency Producer: BBH, Krystie Koh
Line Producer: Merrilyn Lim, Gravity Films
Executive Producer HSI Productions: Kim Dellara
Music: Brain & Melissa
VFX: The Mill, London
ADDITIONAL STATEMENT 7/10/13:
This spot isn't about drinking, nor does Bruce Lee ever pitch, hold, talk about it. It's a short inspirational film sponsored by Johnnie Walker. Those making comparisons of "water" to "alcohol" are literalists & wrong. Last thing alcohol wants to be is water. It's a metaphor for life. It's his metaphor in his actual words. I spent a year living and breathing this man, thinking about him every day. For me, it's not an ad. It's an exploration & celebration of him. This is a sculpture in a different medium, paid for by a different church. I stand behind it.
So what did you think of the video? Do you feel it was a honest representation of Bruce Lee's "look" and "soul"?
The video aligns perfectly within Johnnie Walker's long standing "Keep Walking" campaign, and based on some personal experience with their brand position and strategy, I think it's right on point with how they intend to connect with their target audience.
Time will tell if this truly boosts consumption of Johnnie Walker Blue but I have to applaud the brand for putting in the effort to bring an icon like Bruce Lee back to life to promote the brand. It's clever. It's bold. And most importantly it's well done. My only remaining question in this…
If a bourbon brand was to do something similar, who should they bring back from the dead to promote it?
Please post your thoughts in the comments and let's see if anyone rises to the top of the list. Only ground rule is that we leave Sinatra out of the discussion. That's Jack Daniel's baby. 😉
One more thing….Here's my favorite Johnnie Walker commercial of all time. It's not only interesting from a content perspective but also a technical one. I can't imagine memorizing all of this (even with cue reminders) and then walking and talking for a single shot.