July Bourbon Wallpaper
This month's bourbon wallpaper features Eagle Rare bourbon bottles waiting to be put into boxes for shipping. I refer to this photo as "Bourbon Soldiers" since the bottles are patiently awaiting deployment. This particular photo was taken while touring the Blanton's bottling building at the Buffalo
This month's bourbon wallpaper features Eagle Rare bourbon bottles waiting to be put into boxes for shipping. I refer to this photo as "Bourbon Soldiers" since the bottles are patiently awaiting deployment. This particular photo was taken while touring the Blanton's bottling building at the Buffalo Trace distillery.
Click on the image below for a larger version and then save to your computer in a convenient location. Then follow your operating system's instructions for how to use it as your desktop wallpaper. Then your done and on your way to impressing your friends with your new computer artwork.
If you like this month's wallpaper you might want to check out our previous installments as well – 12 Months of Bourbon Wallpaper. Check back in August when we have another ready for download.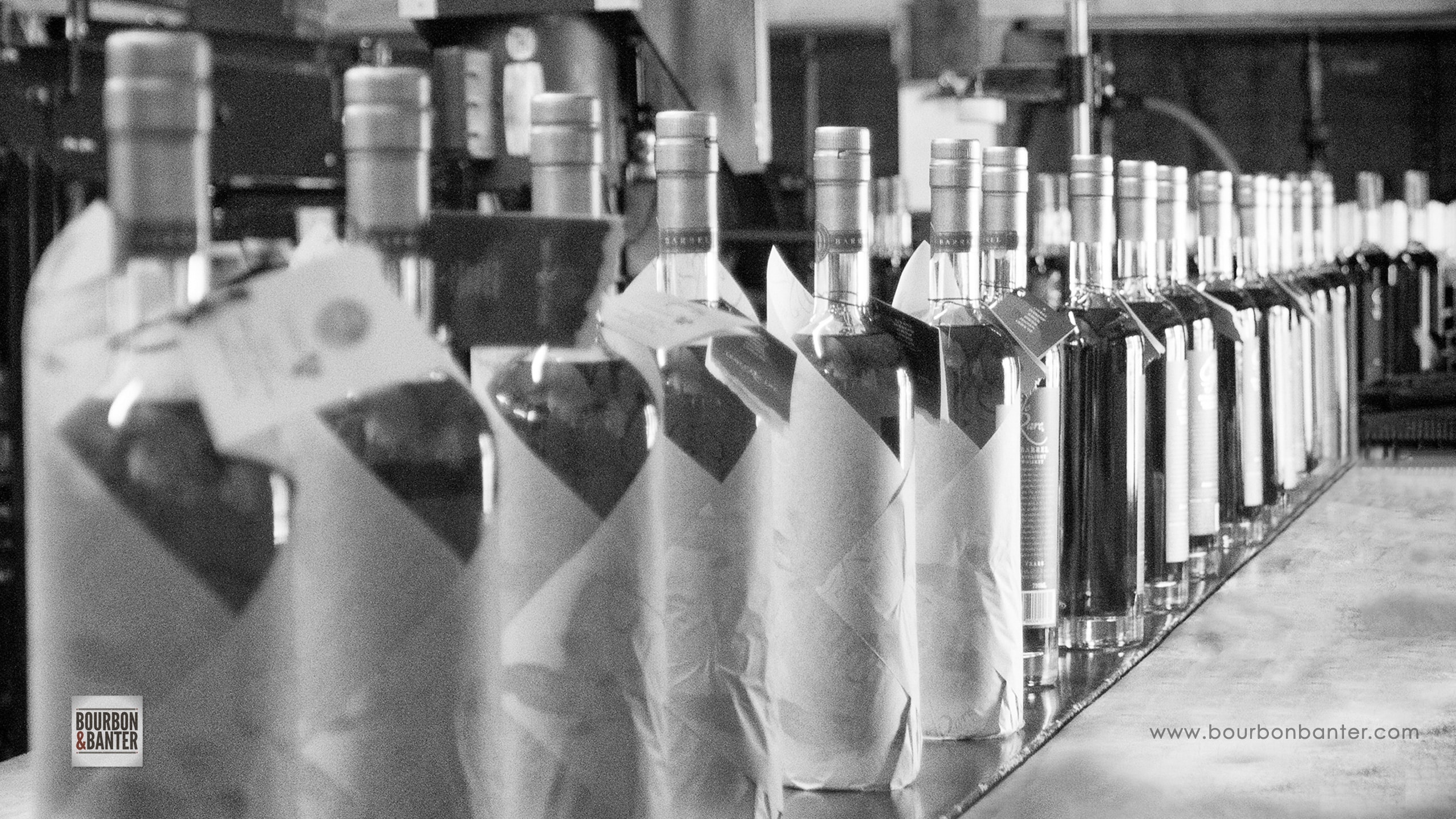 You can also purchase a print of this month's featured photo as part of our Barrel Proof Fine Art Print series.
View Barrel Proof Prints for Sale
PS – Please spread the word about our  July Bourbon Wallpaper. The more people we get using them the easier it is to spread the Bourbon gospel.