Why Ken Griffey Jr. May Be The Future of the Bourbon Industry
Baseball season is back in full force, and my Chicago Cubs are looking pretty good. I have been a baseball fan for about three decades.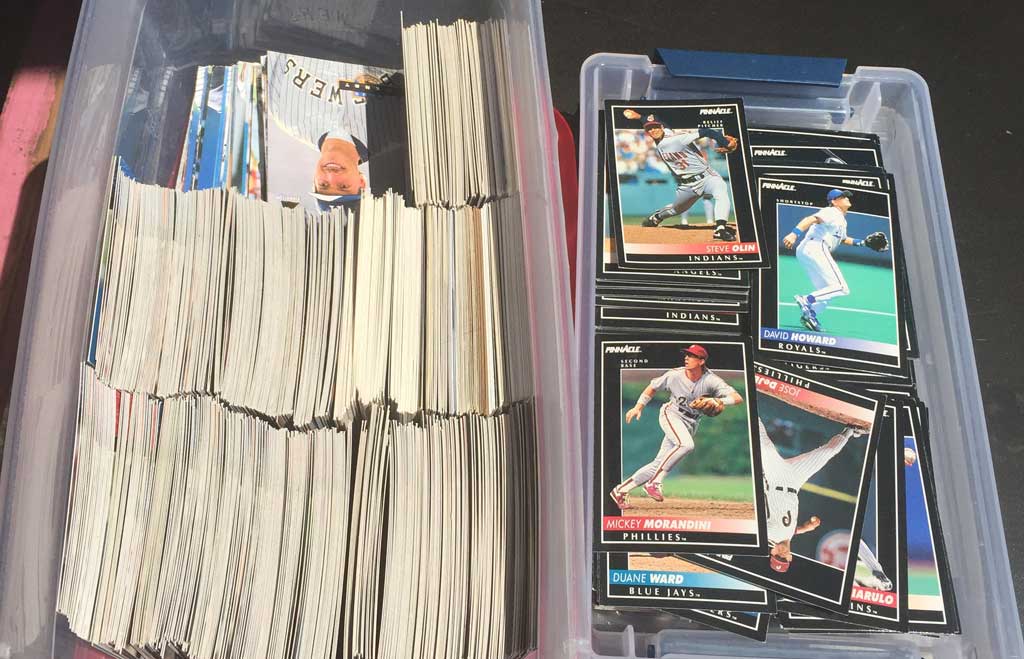 Baseball season is back in full force, and my Chicago Cubs are looking pretty good. I have been a baseball fan for about three decades. I collected baseball cards as a kid, and I amassed what I assume to be the greatest collection of Ryne Sandberg baseball cards on the face of the planet. I still have them, tucked under my bourbon bunker.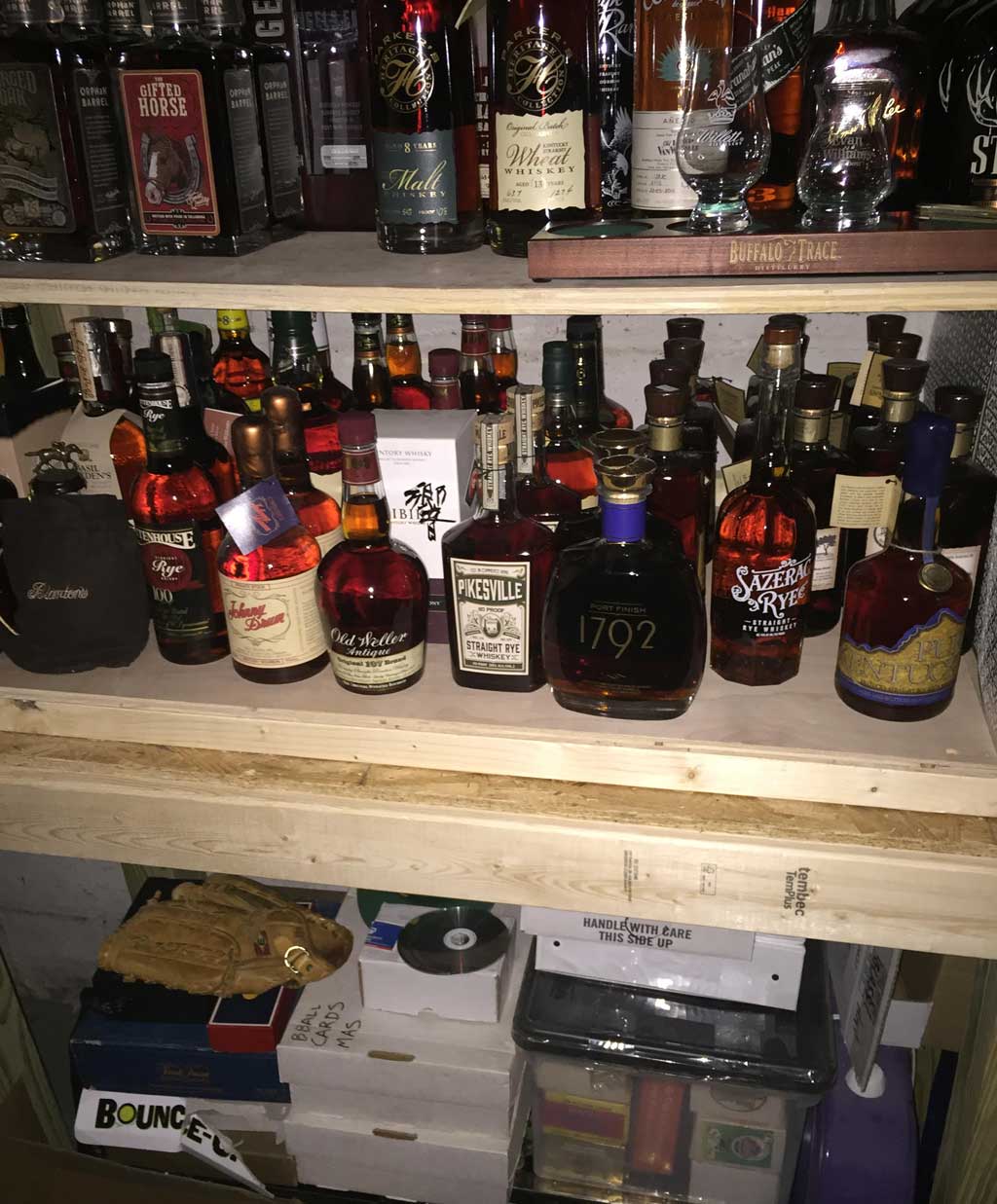 The value of my baseball cards is only sentimental at this point. In the late 1980s, baseball card demand grew to epic proportions and the card companies were rushing to catch up. There were new producers, limited edition releases, and elite offerings. Rather than keeping cards in an old cigar box, the quality of the cards became linked to their market value, and we started putting cards in plastic sleeves. One nick and the trade or sale value plummeted.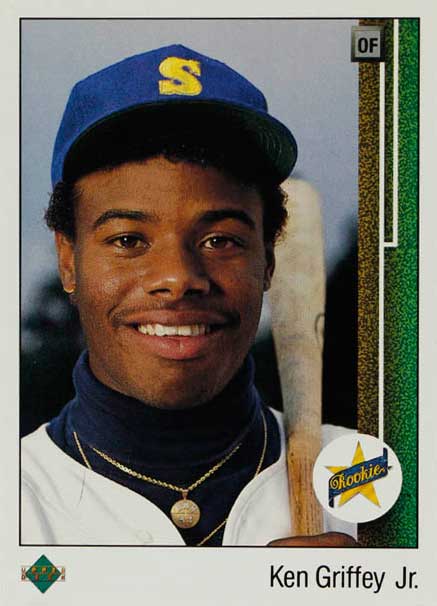 So when the Upper Deck company entered the market and offered the first Ken Griffey Jr. baseball card on high-quality paper with a slick, glossy finish, the collecting world went crazy. It was the tipping point for the rapid expansion of the industry and ultimately the beginning of the end. Still we hoarded cards, unopened packs, and sealed sets like rabid animals in the belief that demand would continue to grow.
After the repeal of Prohibition with the passage of the twenty-first amendment on December 5, 1933, there were ten distilled spirit producers in the United States. Varying reports are placing the number of craft and commercial distillers at 1000+ as of 2016. Most start-up craft distillers of bourbon have a tough decision on how to create revenue while the bourbon distillate ages for 4+ years. Some are sourcing aged bourbon for bottling and sale (e.g. Willett and Smooth Ambler), others are producing young whiskey or white dog for immediate release, and others are producing vodka or gin (Castle & Key) until their bourbon is ready.
The number of new producers and the variety of offerings is growing by the day. With all the new additions, the TTB filings today are almost comical – y'all should check them out every week. Quantity but not necessarily quality. Barrel finishes, experimental offerings, flavored whiskeys, oh my. I recently saw a filing for a grapefruit flavored whiskey. A GRAPEFRUIT flavored whiskey. I am afraid that Colonel Edmund Haynes Taylor Jr. will haunt me tonight just for typing that.
And everything is more expensive. I hear tales of a time where Pappy gathered dust on liquors store shelves at a price point some people are paying for samples on the secondary market. The distillers don't necessarily advocate for higher retail pricing, but the store owners are driving up prices because they can. You're not wrong for charging secondary prices, Walter. You're just an asshole.
If you are a consumer, I would suggest you only stockpile the stuff you like. They're making more of it. A lot more. According to the Kentucky Distillers Association, bourbon production has increased more than 170 percent since 1999 (485,020 barrels compared to 1,306,375 in 2014), with premium small batch and single barrel brands driving the Bourbon renaissance. The 2014 tax-assessed value of all barrels aging in Kentucky is $1.9 billion – an increase of $81 million from 2013 and nearly double the value since 2006 ($1 billion). Last year, the Washington Post reported the KDA members have completed or planned more than $1.3 billion in capital projects as part of a 10-year growth spurt.
The fourth annual bourbon supply update from Buffalo Trace is due to be released in the next several weeks (typically mid-May). While demand has continued to grow faster than production, the most sought after varieties are 10+ years in the barrel. Even with age statements disappearing from labels, the production of today will be coming out of the barrel and hitting the shelves when this year's crop of fourth-graders are celebrating their 21st birthdays.
The law of supply and demand seems pretty concrete. Markets are cyclical, and every boom inevitably settles back down in time. Or worse, the next recession will drive demand to the bottom shelf. Those unproven and high priced "limited releases" may end up gathering dust on retail shelves. Why buy an unproven limited release with some experimental finish for an inflated dollar price when your trusted bottled-in-bond offering is sitting pretty mid shelf at a cost that is less than a fast food meal for a family of four?
I imagine the number of craft distillers will also peak and decline in the next decade or two. The business is expensive to start, costly to run, and requires accurate projections decades in the future to remain profitable and relevant to the consumer. The margin of error is tiny. This is why the big boys diversify and are well capitalized. It is an effective business strategy if your projections decades into the future might be wrong. Sazerac has more than 250 brands in distribution. If the market shifts to lower end whiskey or a vodka renaissance ensues, they'll be okay. Many craft distillers may end up out of business or rolled up into the conglomerates either by choice or by circumstance.
So I hope you didn't buy a case of 1992 Pinnacle baseball cards at the peak of the collectible market. If you did, I found them at the flea market last weekend. They looked expensive in that plastic Tupperware. And while the bourbon "shortage" may last a few more years, this craze and supply/demand dynamic isn't going to last forever. You don't have to send a mortgage payment through Paypal to find good bourbon today. The future looks bright. Maybe one day I'll find a Tupperware box at the flea market with a few full bottles of George T. Stagg. That would be a nice pour when I'm flipping through my Sandberg collection.