What I Learned from the San Antonio Cocktail Conference: Cocktail Shading with Gastriques
Whether a seasoned bartender or just a cocktail enthusiast (and really, who isn't?), the San Antonio Cocktail Conference was an experience not to be missed.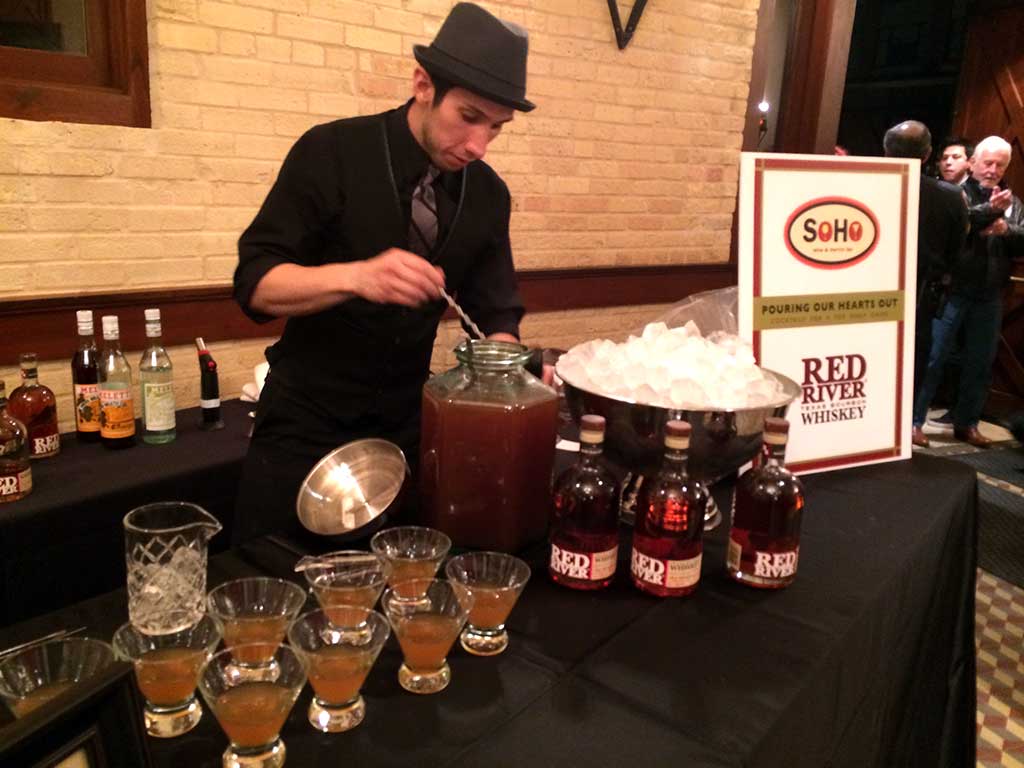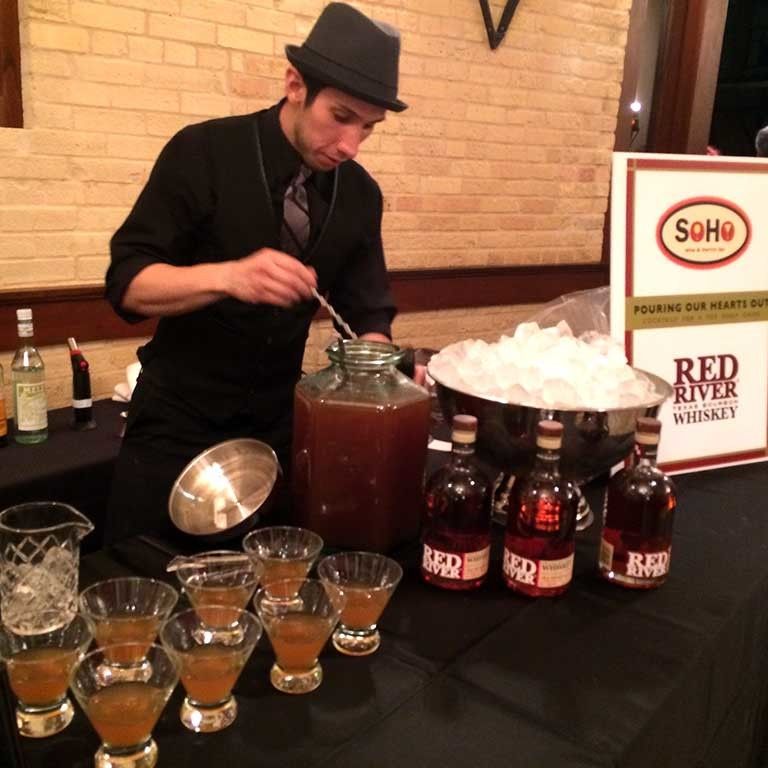 Whether a seasoned bartender or just a cocktail enthusiast (and really, who isn't?), the San Antonio Cocktail Conference was an experience not to be missed. Not only was it lovely to escape the sub-freezing temperature of the Northeast and head down to the warmth of Texas, but it was also an opportunity to mingle with cocktail legends and have a fantastic time. Nightly parties were hosted at the many historical theatres in downtown San Antonio, boasting signature cocktails from excellent mixologists, mouth-watering samplings of San Antonio's best restaurants, tastings featuring every type of spirit, and killer music to dance to.
But beyond the revelry, the conference itself featured a series of classes ranging in topics from the History of Women Behind Bars to the Barrel-Aging Process/Trend to master classes focusing on individual spirits (tequila, cider, etc). With such a wealth of information absorbed from the weekend – and the other ridiculously lavish and well-organized parties – I was faced with the issue of deciding what exactly was the most unique bit of information I will take and use going forward in my own cocktail making.
The class which stood out the most for me, entitled "The Cellar Master's Approach to Creating Elegant Cocktails," made such an impression due its utility and straightforward presentation. Led by Olaf Harmel, a San Antonio bartender, the class focused on how to take a spirit (in this case, Rye) and transform its essence into something so different and delicate. Generally when Rye is approached, it is seen as a spicier, drier whiskey. However, Olaf guided the class through a discussion on how to elevate the flavors of a normal Rye – Old Overholt – into something positively sublime. The key is in your kitchen.
Olaf taught the class how to "shade" cocktails using a gastrique, a culinary staple and a word you've likely heard watching Top Chef. The concept is simple: a sugar sauce reduced and deglazed using vinegar. As you can imagine – and Olaf warns frankly – it smells terrible while making, but the payoff is divine. The result (when used to make a Vermouth reduction – recipe below) is a a sweet yet somewhat sour syrup that marries very well in a Manhattan (made with Bourbon or Rye). The addition of this gastrique (see recipe below) instead of bitters in a traditional Manhattan yields an extra flavor dimension and an almost umami profile to the drink. And I am sure it would be delicious with meat, such as pork or chicken. Who doesn't love cooking with whiskey?
The best thing about the gastrique is that it is exceedingly easy to make, just be sure to open all of the windows first (you will want good ventilation). I highly recommend playing around with your own version of the gastrique and adding it to your favorite Bourbon cocktail, and feel free to experiment with adding different vinegars, spirits, and flavors, both sweet and savory, into the mix. You may produce a few terrible batches, but science isn't fun without a few failures. I would love to hear if you have success in making new flavor combinations and what cocktails you added them to.
Whiskey Gastrique (Courtesy of Olaf Harmel)
---
Ingredients:
1 cup sugar
3/4 cup malt vinegar
2 cups Rye Whiskey (or Bourbon) (class used Old Overholt)
1/4 cup Scotch (class used Famous Grouse)
1 cup water
Using a wooden spoon and a very clean pan, caramelize sugar on medium-high heat and add 2 T water until caramel is liquefied. Slowly add in the vinegar and avoid splattering the liquid. Once the vinegar has melded with the caramel, slowly add 1 cup of Rye and Scotch, carefully spooning the spirit into the pan. If the result is too viscous, add spoonfuls of water as needed. Once the gastrique is cooled, whisk in other cup of Rye.
Vermouth Reduction
Pour 1 bottle of Sweet Vermouth into a pan and heat to medium-high. As the Vermouth begins to bubble, turn heat down and allow to reduce to between 1/2-2/3. Cool then add 1/4 cup of Rye Gastrique for each cup of Vermouth reduction. Use in any cocktail that uses Vermouth.