Marriott Hotels Bring the Bourbon
As bourbon has become increasingly sought after by both American and international travelers, Marriott Hotels has found a way to distinguish themselves from other upmarket hotels: best bourbon selection.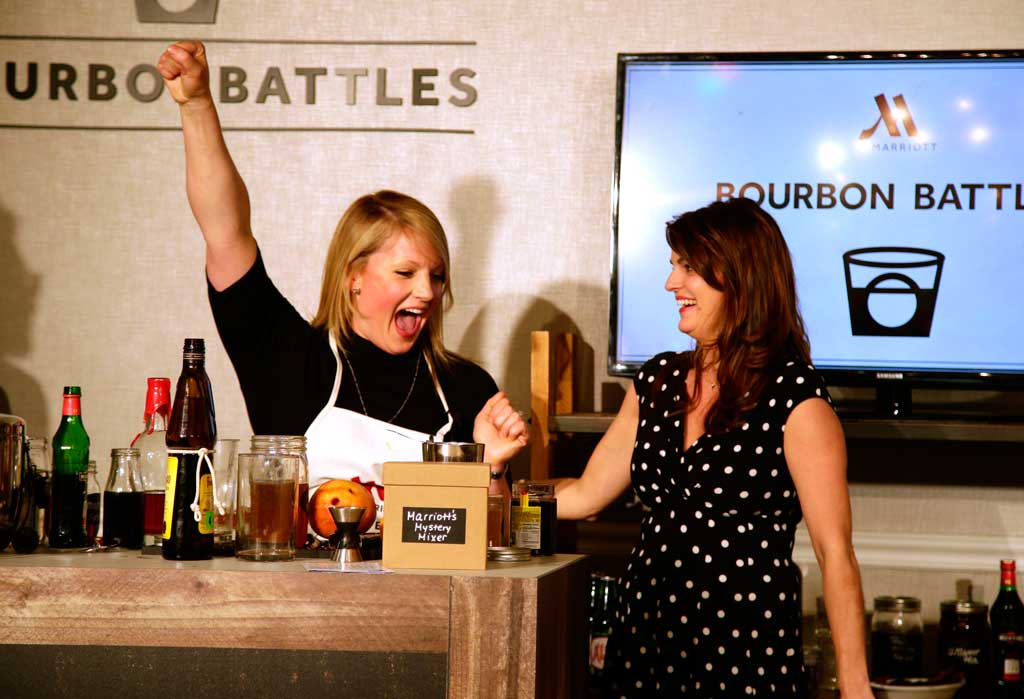 As bourbon has become increasingly sought after by both American and international travelers, Marriott Hotels has found a way to distinguish themselves from other upmarket hotels: best bourbon selection. To help prove that Marriott knows their way around American whiskey they have created Bourbon Battles – a series of cocktail competitions that highlights their bartender's skills as well as Marriott's bourbon selection. Marriott Hotels kicked off the first a five city cocktail competition and tour last week at the Griffin Gate Marriott Resort & Spa in Lexington, Kentucky.  I was invited to provide coverage of the event for Bourbon & Banter. While I was there, I was able to get a little more familiar with Maker's Mark and the beautiful Keeneland Racetrack.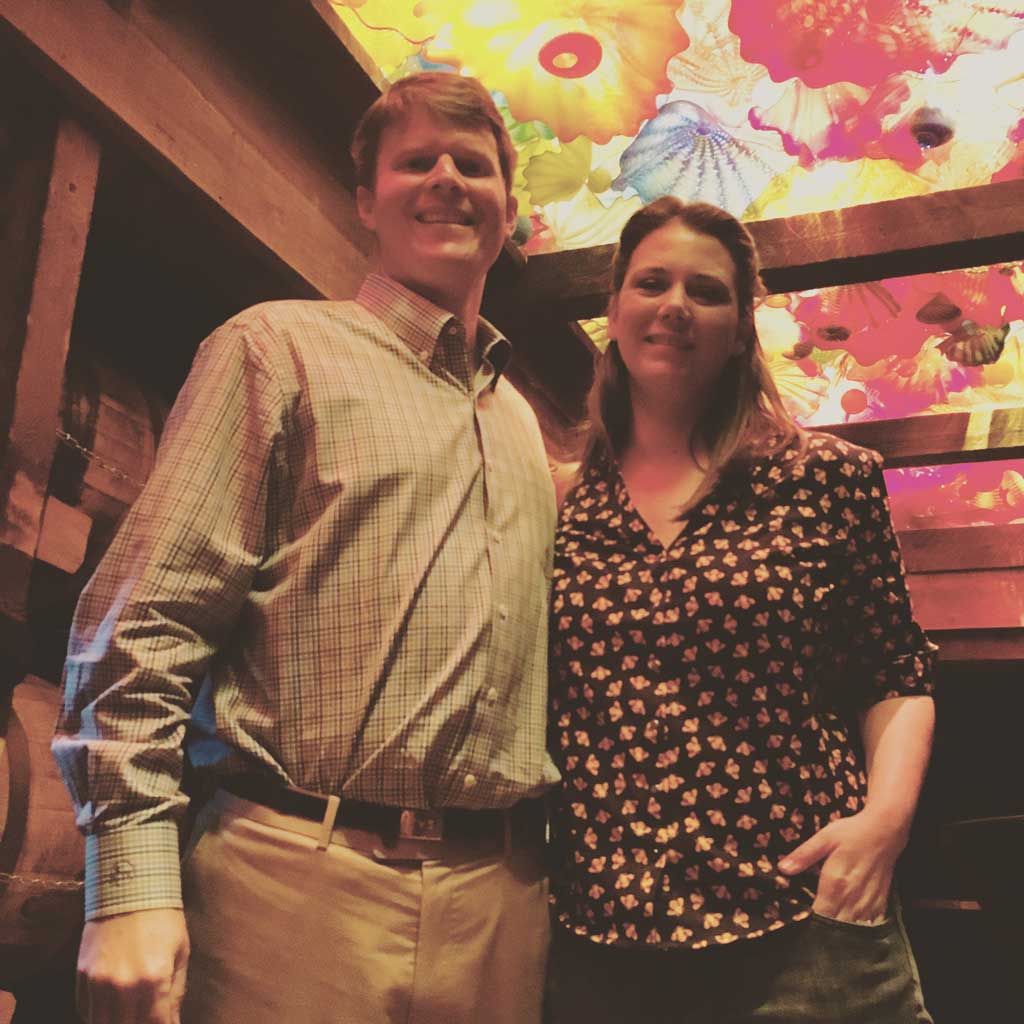 The event began Wednesday with a tour of Maker's Mark led by none other than Rob Samuels. He is the COO of Maker's Mark and grandson of the founders, Bill and Margie Samuels. Mr. Samuels was a gracious host and clearly proud of his family and the product they have created. Bourbon has always been full of colorful marketing and legendary family stories. Even when you know that the line between these two things is blurry at best, it is still exciting to hear the stories from someone who grew up with them. Frankly failing to be born into a legendary bourbon family is one of my biggest regrets in life and whenever I met someone from such a family I have a hard time resisting the urge to propose or ask them to adopt me. So all things considered I think I played it kind of cool at Maker's Mark. We enjoyed some delicious Boulevardiers and appetizers underneath the famous Chihuly ceiling. That ranks highly among the coolest places I've enjoyed a cocktail.
The next day it was time for the Bourbon Battle. But first, we sat down for a roundtable on spirits, travel, and more information about Maker's Mark's new Private Select Program. The panel included Rob Samuels, Maker's Mark Maturation Specialist Jane Bowie, whiskey expert Heather Greene, and Global Brand Management Hotels VP for Marriott Hotels Matthew Carroll.
According to Carroll, it only makes sense that Marriott focuses on quality bourbon, "Bourbon has all the essential elements to create an engaging bar experience for our guests. It has a rich history and compelling stories driven by unique brands. It offers options for everyone's taste, from creative cocktails to exclusive pours"  Bourbon is the fastest growing spirit in the United States and is sales of bourbon and other American whiskeys are expected to overtake vodka and tequila by 2018, according to the Distilled Spirits Council of the United States. It only makes sense that hotel brands would want to meet consumer demand in this area.
My favorite part of the talk focused on Maker's Mark's new Private Select program, which essentially allows bourbon lovers to create their very own custom version of Maker's 46 by choosing from among five different types of wood staves to finish their barrel. The tasting ended with the newly unveiled Private Select bottle that the Griffin Gate Marriott had created. It was a very spicy version of Maker's Mark. Raisins and other sweet flavors on the front but the finish, which is what stays with you, was heavy on dark chocolate and pepper.
Heather Greene and Jane Bowie both had some wonderful and insightful contributions to the discussion of bourbon that night and Rob Samuels once again sang his grandmother's praises, even quoting Fred Minnick's reference to her as one of the most under-appreciated women in bourbon history. All in all, it was not only an informative night, but it was also one that made me proud to be a woman who loves and writes about whiskey. Not a small feat for a media roundtable.
Once we had warmed up with the bourbon tasting it was time for the main event of the night: the first Bourbon Battle of the series. It took place at the gorgeous Kentucky mansion on the grounds of the resort. Three local bartenders presented their take on a Manhattan, and Old Fashioned, and a contemporary cocktail to a panel of three judges. After some tense back and forth, Ashley Sherrow from Marriott Griffin Gate was named the winner. The Bourbon Battles will choose three more champions in upcoming competitions in Portland, Calgary, and Boston before the four semi-finalists compete in New York City to see who gets the winning title. The winner will get tickets to Tales of Cocktail in New Orleans this summer.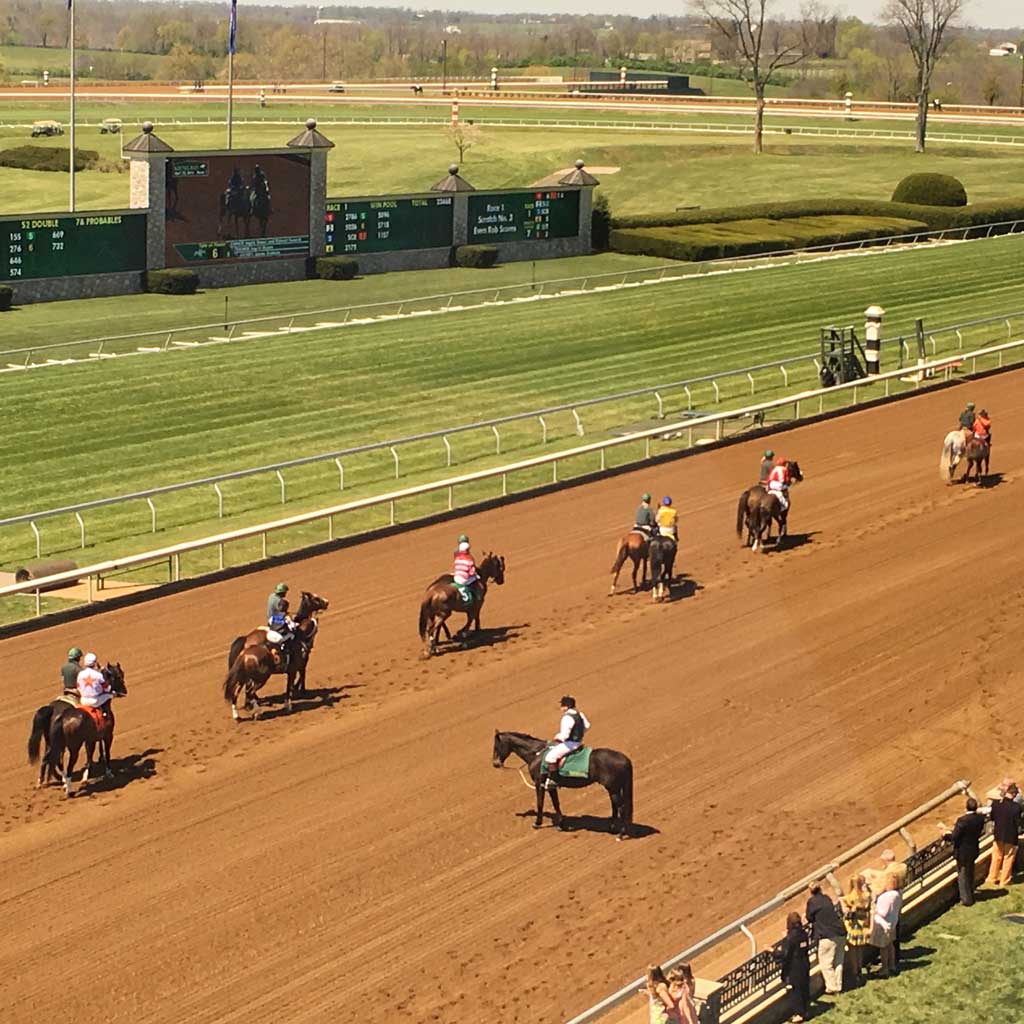 The food at the Bourbon Battle was fantastic but between watching the competition and trying all the cocktails available, I didn't get enough of it. Therefore, the next day was a bit of a hard wake up to get ready for our day of leisure and luxury at Keeneland Race Track. It was a perfect day at the races: sunny and mild and best of all, a corporate box stocked with plenty of Maker's Mark. I bet on my first horse with the advice of their "Betologists" and won $3. Honestly, the best part of the day was people watching. With outfits ranging from classy to questionable, Kentuckians from all walks of life gathered in one historic spot to watch these beautiful animals compete. It was hard not to feel like you were part of something bigger.
It was an amazing three days. I know the purpose of this kind of media events is to win writers over, and I have to admit it worked. The Marriott I stayed at was amazingly comfortable (best bed I've ever slept on at a hotel) and the staff was incredible. Before this event, I've never been a big fan of the standard label Maker's Mark, but I have enjoyed the 46. But with the Private Select Process Maker's Mark is innovating the barrel pick to create a level of consumer interaction that has not previously been available. I look forward to seeing what other liquor stores and restaurants come up with as the program expands. If you want to hear more about the weekend you can listen to Episode #226 of The Charlie Tonic Hour.