Michter's 2019 10 Year Single Barrel Rye Review
Let me be blunt for a moment – I drank the hell out of this bottle of whiskey. Damn it was good. The aromas on the nose combined to remind me of sought after dusty bottles that are getting harder and harder to find.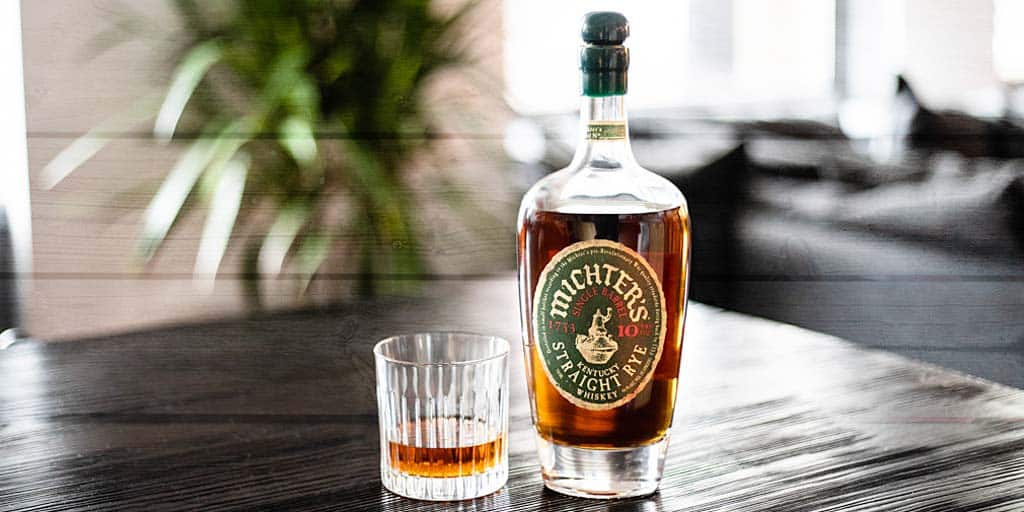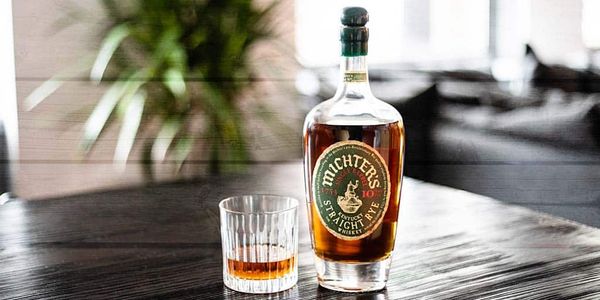 BOTTLE DETAILS
---
DISTILLER: Bottled by Michter's Distillery. Whiskey is contract distilled per Michter's mash bill and instructions, while Michter's is distilling their own whiskey for future release.
MASH BILL: Undisclosed
AGE: 10 Years
YEAR: 2019
PROOF: 92.8 Proof (46.4% ABV)
MSRP: $160.00
BUY ONLINE: Wine-Searcher.com
POPS' NOTES
---
NOSE: Toffee | Cocoa | Rye | Oak
TASTE: Vanilla Creme | Rye Spice | Honey | Citrus
FINISH: Solid finish with lasting vanilla, well balanced rye spice, and the nostalgic flavor of dime-store orange slices.
SHARE WITH: This is a bottle to share with good friends who appreciate well crafted whiskey or your boss right before annual reviews.
WORTH THE PRICE: $160 is a steep price for a bottle of whiskey, and I can't quite say I'd buy this off the shelf at this price point. But, it's closer to being worth the high price than most of the $100+ limited releases we've seen the past 12-months.
BOTTLE, BAR OR BUST:Bottle if you can spare the $160. For the more frugal of us, I would definitely recommend treating yourself to a pour at your favorite bar.
OVERALL: Let me be blunt for a moment - I drank the hell out of this bottle of whiskey. Damn it was good. The aromas on the nose combined to remind me of sought after dusty bottles that are getting harder and harder to find. The flavor, while not quite as magical as a great dusty bottle, was addictive. So addictive in fact that I almost drank my full bottle before saving enough for my review.
My only critique other than the price point is that I wish the intense and unique flavors on the front of my palate would have remained robust through the finish. While they thinned out more than I would have liked, they did stay in balance and played well together.
Whether you're a fan of the Michter's brand (and their historical marketing efforts) or not, they put out a damn fine rye whiskey with this release. I look forward to a future version of their 10-year single barrel rye when it contains whiskey they created from grain to glass.
BRAND NOTES
---
One of our most limited production items, Michter's 10 Year Single Barrel Kentucky Straight Rye continues the legacy of America's first whiskey variety (rye) from America's first whiskey company (Michter's, originally known as Shenk's). After a nearly three year absence from the market, Michter's then Master Distiller Willie Pratt finally gave the green light for the re-release of Michter's 10 Year Straight Rye in April 2014.
PRODUCTION
Single barrel. Limited quantities.
STATE OF DISTILLATIONKentucky
BOTTLING STRENGTH92.8 proof (46.4% Alcohol by Volume)
COOPERAGEFire-charred, new American white oak barrels
TASTING NOTES
Deep notes of vanilla and toffee, toasted almonds and cinnamon with an ample dose of crushed pepper and a hint of orange citrus.
---
MICHTER'S MASTER DISTILLER DAN MCKEE RELEASES 10 YEAR RYE

LOUISVILLE, Ky., June 25, 2019 -- In July, Louisville based Michter's Distillery will begin shipping its 2019 release of 10 Year Single Barrel Rye. Because Michter's continues to experience whiskey shortages, it is anticipated that this will be the only bottling of the distiller's 10 Year Single Barrel Kentucky Straight Rye this year.
This July release will mark the first release of whiskey by recently named Master Distiller Dan McKee. "In my years at Michter's, I've seen how incredibly focused our previous Master Distillers Pam Heilmann and Willie Pratt have been on waiting to release whiskey till it was just right," said McKee. "Working with our Master of Maturation Andrea Wilson, I will continue that tradition of only releasing whiskey that makes us extremely proud."
Michter's President Joseph J. Magliocco commented, "Before he moved up to the position of Master Distiller, Dan did a fantastic job in the role of Distiller at Michter's and was a key member of our tasting panel. Having worked with Dan for some time now, I know that our distillery is in great hands."
The 2019 release of this 10 Year Single Barrel Kentucky Straight Rye exemplifies the Michter's style of Kentucky rye. "Of course, the mashbills for our rye whiskeys include the distinctive rye grain by definition, but they also include a good amount of corn and malted barley resulting in a rich rye with layers of delicious flavor that complement the spice notes in the whiskey," said Andrea Wilson.
The suggested U.S. retail price per 750ml bottle of Michter's 10 Year Rye is $160.
---
Disclaimer: Michter's provided Bourbon & Banter with a sample of their product for this review. We appreciate their willingness to allow us to review their products with no strings attached. Thank you.