Pappy Van Winkle Bourbon and the New Hampshire Liquor Commission
Spend enough time as a booze aficionado, and you realize everything bad can be blamed on Prohibition. Okay, maybe not everything, but certainly the patchwork liquor laws across the United States.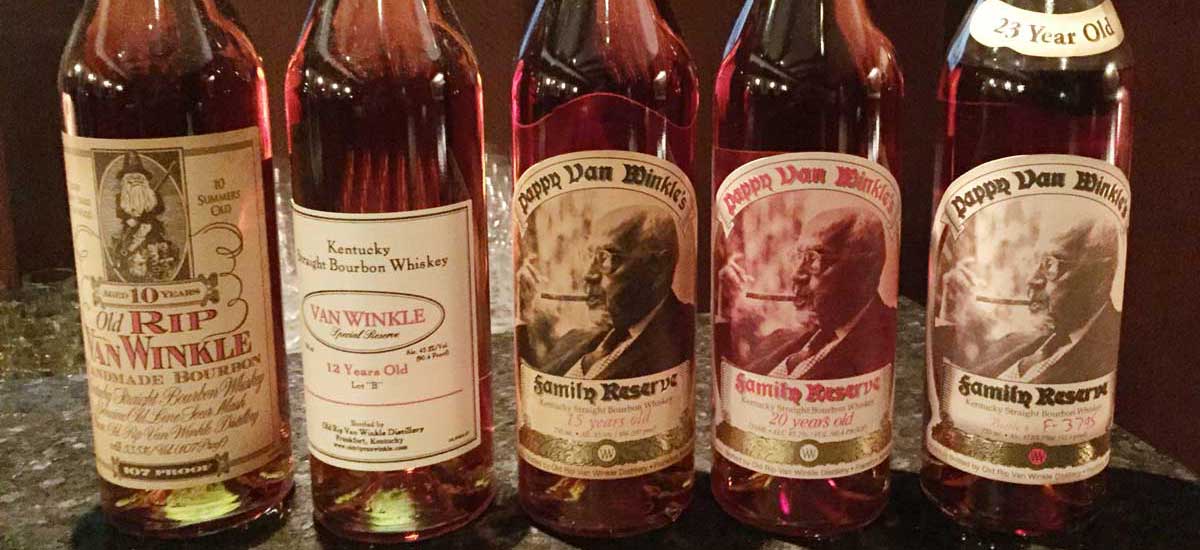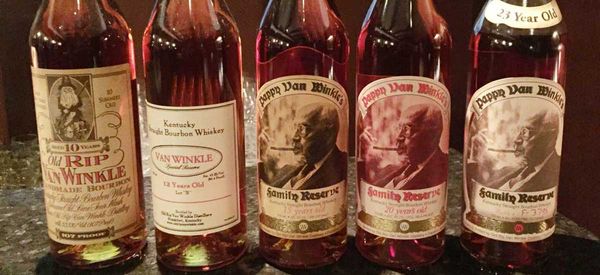 Spend enough time as a booze aficionado, and you realize everything bad can be blamed on Prohibition. Okay, maybe not everything, but certainly the patchwork liquor laws across the United States. There are 17 alcohol control states or jurisdictions in this country where a state agency regulates the sale of alcohol. About a quarter of Americans live in one of these states, myself included. We're less likely to have a "honey hole, sq" and building relationships with store owners is not necessarily as valuable. If you're a bourbon hunter searching for dusties, this is not ideal.
But living in these states isn't without benefits. You can count on the fact that the liquor store in the sleepy beach downtown and the one in the big city will have the same prices. Some states have websites that let you check to see store inventories to help you find that bottle you're looking for.
New Hampshire is a control state. The New Hampshire Liquor Commission (NHLC) is the most profitable of them and widely considered the most progressive. How progressive? Well, they flew me out to see.
My tour started at their Nashua store. At 33,00sq. feet, it is the largest of 79 NH Liquor & Wine Outlets. It's also pretty close to the Massachusetts border, so they do a lot of business with out-of-state consumers. There are iPads mounted throughout the store so you can check inventory across stores and even get wine and spirit pairings. While there, I was able to sit in on an employee training session and whiskey tasting with High West Master Distiller Brendan Coyle.
You know how sometimes there's a pair of Welcome Centers or rest stops on either side of the highway? What if in addition to local shops and dining, both of them had 20,000 sq. foot liquor stores? NHLC did that in Hooksett, and they are the #5 and #7 stores in the state with a combined $38.6 million in annual sales. I've driven across the country numerous times, and I can say that more of these kinds of stores would be most welcome.
New Hampshire also regularly does barrel purchases. Recently, they purchased 16 barrels of Jack Daniel's Single Barrel which is a pretty great way to explore the differences between barrels. They've also done single barrels of Woodford Reserve, Knob Creek (read our review), Four Roses, Aberfeldy, and Herradura.
Back in September, the NHLC announced that they would be raffling a bottle of Pappy Van Winkle 23 which would be awarded at a Pappy Van Winkle Tasting Dinner. I was lucky enough to attend the dinner at the Hanover Street Chophouse along with the winner, NHLC Chairman Joseph Mollica, Deputy Commissioner Michael Milligan, Spirits Marketing Specialist Mark Roy, among others.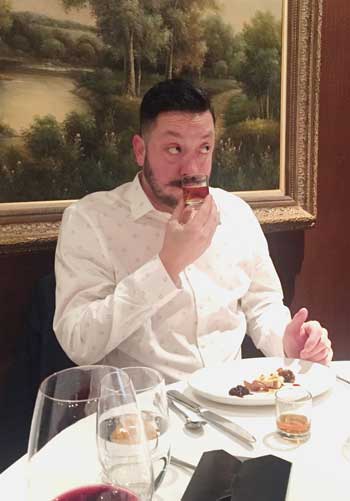 When your evening starts with a pour of Old Rip Van Winkle you know it's going to be a good night. After three great courses with fantastic wine pairings, out came the Pappy (along with two more courses.) The 12-year Van Winkle Family Reserve Lot "B" and 15 year Pappy Van Winkle remain my favorites. The 20-year Pappy, the first ever received allocated to the NHLC, was surprisingly vegetal and earthy. The Pappy 23 was too old for me with too much wood and not enough… bourbon. I somehow ended up with a triple pour of the Lot "B," so I was happy and warm on my way back to the hotel.
The next day I awoke bright eyed and bushy tailed and not at all terribly hung-over, so we toured and tasted at Flag Hill Distillery in Lee, had a lobster roll at Petey's Summertime Seafood and Bar in Rye, and some beers at Throwback Brewery in North Hampton. And then I took a nap before dinner to rest up for…
The 2016 Distiller's Showcase benefitting the Animal Rescue League of New Hampshire! With over 400 spirits to sample and over 900 attendees, it was like being a kid in a crowded boozy candy store. I got to try a few things I hadn't previously had like Jefferson's Ocean and Groth Cask Finish, Johnnie Walker Blue Label, and the NHLC's Four Roses Private Selection Single Barrel. Whiskeys seemed to make up the majority of offerings, with agave spirits close behind.
Another thing this event has is abundant food and non-alcoholic beverages. Local restaurants offer free samples of their wares, and there are many fridges full of water and soft drinks throughout the hall. It seems like a no-brainer, but I've been to other distillers' festivals where the food is overpriced, and there's no water, and it's disastrous.
The showcase included both live and silent auctions. Bottles of Pappy 23 were auctioned for $2,500, $2,300 and $1,700. Of great interest (to me and my fellow contributors) was Buffalo Trace's 1980 Vintage O.F.C. One of only one hundred bottles released strictly for the charity sale, it sold for $1,700.
The NHLC has a mobile ordering app so that attendees could purchase the liquor they liked at the showcase, and their order would be available the following day at their local outlet. This must be an effective method because the app had over $4,000 in sales that night.
Top to bottom, this was a wonderfully well-organized event, and the 2016 Distiller's Showcase raised $85,000 for the Animal Rescue League of NH. Kudos to the Granite State! Oh, and if any other state liquor commission wants to show us they do it better than New Hampshire, they are welcome to try.
---
Disclaimer: The New Hampshire Liquor Commission provided Bourbon & Banter will travel, lodging, and admission to the Pappy Van Winkle tasting dinner and Distiller's Showcase. We appreciate their generosity and willingness to allow us to learn more about their operation and what they are doing to support bourbon drinkers in their state with no strings attached. Thank you.