Patrick "Pops" Garrett Profile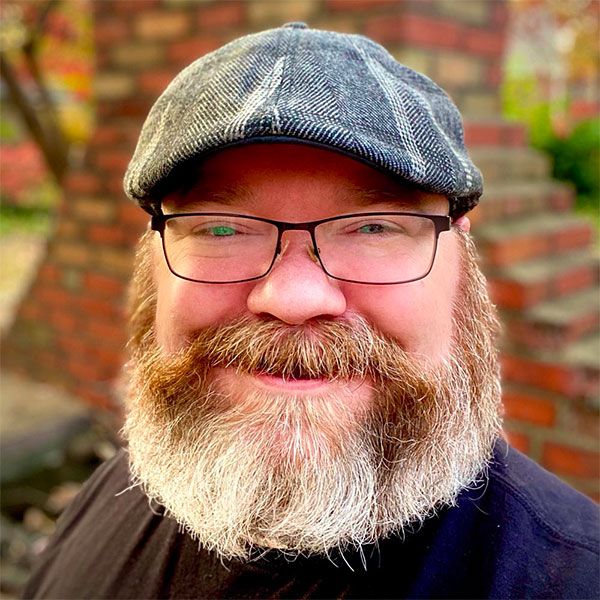 Born in the shadows of the legendary Anheuser-Busch Brewery to parents that rarely drank, Patrick grew up observing drinking culture from the sidelines. He moved to Japan after high school and spent several formative adult years immersed in the infamous Japanese drinking culture. After successfully mastering the Japanese art of drink (or surviving, if you will), Patrick returned to life in the US and still had no clue what bourbon was. He discovered his love for bourbon after he was married and raising his children. Upon finding his beverage soulmate, Patrick found others who shared his passion for America's Native Spirit and started BourbonBanter.com. As our Chief Drinking Officer (CDO), Patrick is responsible for charting the course of Bourbon & Banter while we aim to spread the bourbon gospel across the globe. If you ever encounter him in a social situation, introduce yourself. You're sure to find yourself engaged with quality banter and a complimentary glass of bourbon.
Curious as to how our humble little bourbon community got started? Check out the very first entry posted on Bourbon & Banter's website.
"Bourbon is easy to understand. Tastes like a warm summer day."
– Raylan Givens, Justified
FUN FACTS
Spent a year in Osaka, Japan as a Rotary Exchange student after high school.
Graduated with a Japanese Studies degree from Earlham College.
Didn't drink whiskey while living in Japan. (wait, what?)
Played lacrosse in college and was given his nickname by the team.
Lives near the Exorcist house in St. Louis.
Is also the Founder and Chief Drinking Officer of DrinkCurious.
DESERT ISLAND WHISKEY
George T. Stagg
Russell's Reserve Single Barrel
Blanton's Gold Label
Elijah Craig Cask Strength
Thomas H. Handy Sazerac Rye