Paul John Indian Single Malt Whisky Dual Review
Prior to being sent these two bottles to review, I had tasted the Paul John's Brilliance before, but never had their peated offering, Bold. Read on to see how they compared and what I'd recommend for you.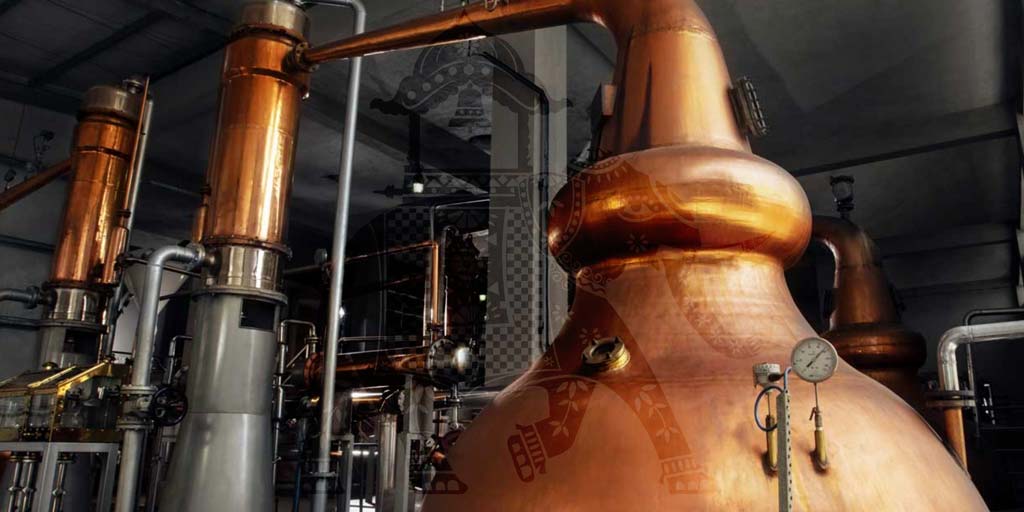 PAUL JOHN WHISKY - BRILLIANCE
---
BOTTLE DETAILS
PAUL'S NOTES
NOSE: Green Apple | Maple Sugar | Pepper | Cookies & Cream | Humidor
TASTE: Caramel | Honey Nut Cheerios Maltiness | Cedar | Thin but Pleasant
FINISH: Tobacco Smoke | Bittersweet Chocolate | Ginger at the end
SHARE WITH: It's sweetness and softness is reminiscent of an Irish whiskey and it has the entry-level burn of a Woodford Reserve or Basil Hayden. Therefore, any fans of Irish whiskies or lower-proof bourbons will be happy with this one!
WORTH THE PRICE: Given that it's possible to find this under $40, definitely.
BOTTLE, BAR OR BUST: I would suggest you grab a bottle of this sweet sipper and thank me later.
OVERALL: This whisky could be a great mixer and, at its price, would still be worth it if that's all you did with it. I found it approachable and satisfying neat, though some fans of higher-proof whiskies may find that this one lacks punch. In my tasting, what it lacked in proof, it made up for in nuance. The nose was the most interesting part of me, with softer, sweeter smells when I held my glass at my chin, and stronger, darker smells when the glass was closer to my nose.
BRAND NOTES
NOSE: The Demerara sugars give off a whiff of sweet fragrances, with a hint of cinnamon, dash of honey and faint spices.
TASTE:Sweet and spice and all things nice, make this Single Malt. The honey-like smoothness is offset by the crunchy-bar-like crispness. Somewhere, there is also a tinge of cocoa.
FINISH: Brilliance has a smooth and beautifully relaxed finish, with a hint of mild spices and deep intense vanilla.
---
PAUL JOHN WHISKY - BOLD
---
BOTTLE DETAILS
PAUL'S NOTES

NOSE: Obviously Peat | Wet Hay | Bonfire Smoke | Band-Aid (not in a bad way)
TASTE: Musty Peat | Nestle Quik Powder | Iodine | Thick Mouthfeel with Simple-Syrup Sweetness
FINISH: Spent Charcoal Smoke | Mild Pepper | Chocolate Malt is the last to go
SHARE WITH: Anyone looking to sample their first peated whisky. While the complexity of this one will give something for more experienced drinkers of peated whiskies to enjoy, the sweet finish and mild peat would be a great shallow-end of the peated pool for anyone looking to dip a toe!
WORTH THE PRICE: If you like mildly-peated whiskies, then yes.
BOTTLE, BAR OR BUST: The first taste from this bottle was better than the second-through-fifth, as a little oxidation took away some additional flavors in the nose and finish that I did not note above: flavors like chocolate-covered orange and dark berries were in my first tasting and then missing from then on. Even with this oxidation, I will continue to stock this bottle, but I'll suggest you try it at a bar if you're able, knowing that the first taste of your own will only get better!
OVERALL: This was one of the more unique whiskies I've had this year and I really enjoyed it. It's quite the journey, and the tastes you pick up on the nose and the front of your mouth are very different than the flavors you pick up at the back of your tongue. Even though oxidation doesn't do it favors, the sweet, chocolaty flavors that remained through all my tastings make this really rewarding.
BRAND NOTES
NOSE: After the slightest whiff of smoke, a dizzying array of Manuka honey, prickly spice and bourbonesque red liquorice takes over.
TASTE: This melt-in-the-mouth malt has the most profound flavours crashing in like waves. At first, the delivery feels sublimely silky and studded with oak-like honey. And just when you think you've savoured it all, you are surprised by a hefty second wave of spice. This is followed by a cloudy, smoky feel that coats the roof of the mouth and leaves a tidal wave of dry molasses, peaty soot and a degree of copper in its wake.
FINISH: Bold has a light finish with a tinge of copper slowly making its presence known. You can also sense a gorgeous smoked mocha shaped by delicate and intricate spices.
---
FINAL VERDICT AND COMPARISON
Prior to being sent these two bottles to review, I had tasted the Paul John's Brilliance before, but never had their peated offering, Bold. The Brilliance lived up to my memory of being an incredibly strong value despite its relatively low proof. It's a very approachable daily sipper that would be familiar to bourbon drinkers and is equally at home neat in a Glencairn or a highball glass with some soda and lemon.
The bones of Paul John's Bold taste as though it contains the exact same mash bill but with the added element of the peat. This addition brings the expected smoke and medicinal qualities you'd expect from a peated whisky. Oddly, it is this bottling that is marketed as being 'bourbonesque.' While I don't get as many bourbon-notes from the 'Bold,' I get plenty of interesting flavors that keep me coming back.
Paul John has been distilling single malts since 2008 and, at this point, has something for most whisky-fans. If your home bar is exclusively full of barrel-proof bourbons, then there might not be anything for you here. However, if you occasionally enjoy a lighter offering or have space on your shelf for international whiskies, then one or both of these bottles might have your name on it. As always, #drinkcurious!
---
Disclaimer:John Distilleries provided Bourbon & Banter with samples of their products for this review. We appreciate their willingness to allow us to review their products with no strings attached. Thank you.