Rabble Rouser Bottled In Bond Rye Whisky Review
Rabble Rouser Bottled in Bond Rye Whisky is released by Catoctin Creek Distillery, once a year in mid-February.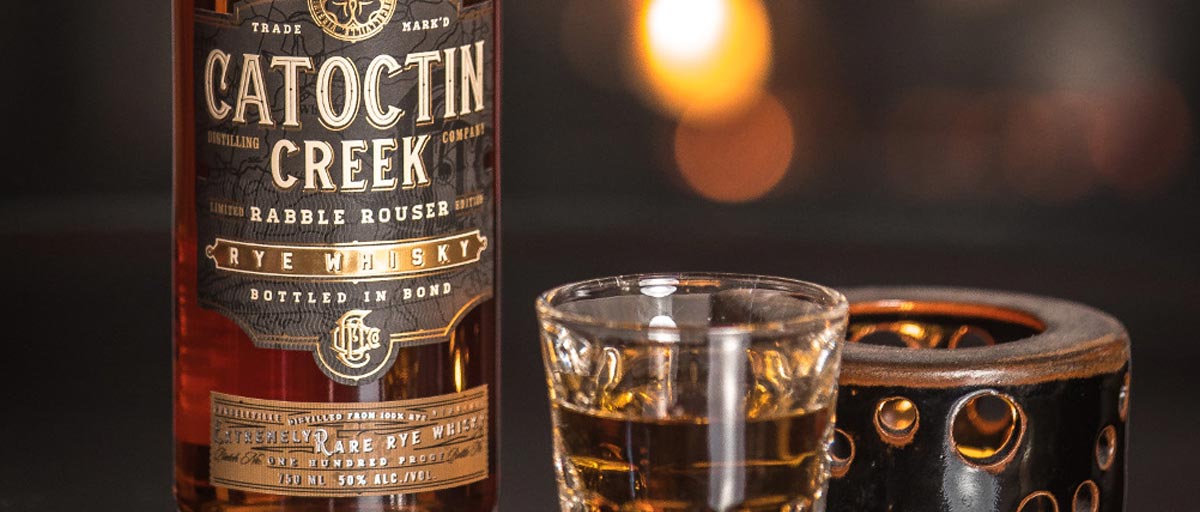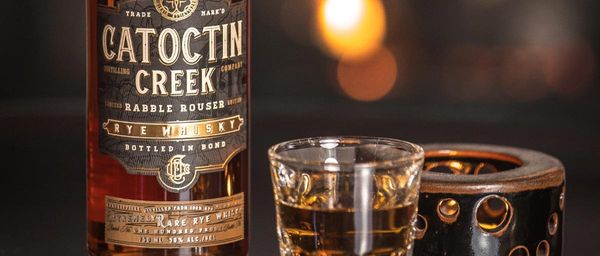 Bottle Details
---
LEE'S NOTES
---
NOSE: Rye |  Orange Zest  |  Hint of Fig
TASTE: Rye Bread  |  Orange Hard Candy  |  Pepper
FINISH: Spice!  An alternating mix of rye spice and orange. Lots of spice on the back of the tongue. A finish that lasts.
SHARE WITH: Rye whisky lovers and those looking for a good craft rye whisky.
WORTH THE PRICE: Yes. I bought this bottle so obviously I think it is worth it.
BOTTLE, BAR OR BUST: I was fortunate to be able to try the 2019 version a couple different times in bars and based on that experience have been looking for a bottle.
OVERALL: Rabble Rouser Bottled in Bond Rye Whisky is released by Catoctin Creek Distillery (you can read my distillery review here), once a year in mid-February. The 2020 version was released on a Saturday. Although there were 900 bottles released nationwide, the distillery had 150 bottles and allowed each person to buy two. I remember that Saturday. It was very cold and I'm not much for standing in line for a chance that might not happen. Due to current circumstances however a number of restaurants did not pick up their bottles and the distillery put those 34 bottles for sale online in early May. They were gone in less than 30 seconds. I was lucky enough to get one.
As I said before, I had tried this a couple times at different bars and found it to be an excellent and complex rye whisky. I also wanted to see what the extra age would do the taste of the Catoctin Creek product. While all of Catoctin Creek Rye's are 100% rye utilizing four different strains of rye, the three base expressions from the distillery are aged for about 2 years while the Rabble Rouser is a four year bottled in bond limited release. Catoctin Creek is very adamant that the base expressions aged at two years provides the taste of the whisky that they desire. I admire their steadfast belief in that stand. For me however, the extra age on this whisky makes a huge difference in the taste.  It doesn't disappoint and provides an enjoyable drinking experience. While it is hard to find there are still some bottles out there. The Rabble Rouser is one of my favorite ryes and I am glad I was able to get a bottle. Hmmm, maybe next February I will go wait in line.
BRAND NOTES
---
Distilled from 100% rye and bottled in bond, the Rabble Rouser differs from its cousin, Roundstone Rye, in that it is distilled at a lower proof, allowing lots of earthy goodness from the grain to come through in the spirit. The whisky is aged for four years, making it among the oldest craft whiskey in the United States presently, and twice the legal age requirement for "straight rye whiskey."
Tasting Notes: A rustic flavor profile of clover, honey, uncured bacon, deep earthy spice, sandalwood, white peaches, nectarines, peanuts and a hint of mesquite. Although bottled at 100-proof, the 100% rye mash is distilled to a lower proof, which captures many of the extra flavors typically lost to the distillation.