Redefining Bourbon Appreciation
A few months back, I shared details about a trip to visit Davis Valley Distillery in the Blue Hills of Southwestern Virginia. Davis is an emerging player in the contract distillation space offering consistent quality sourcing of bulk American Whiskeys primarily, as well as Vodka and moonshine.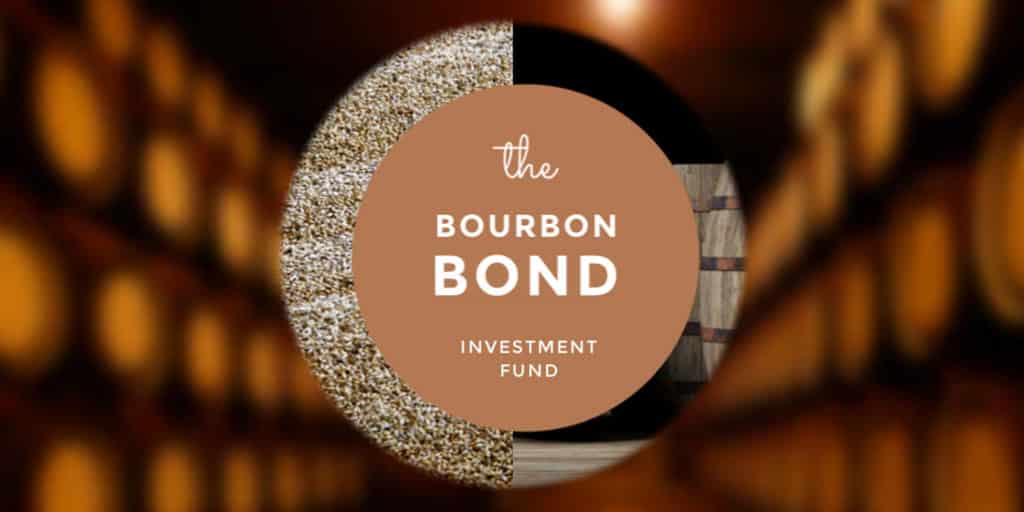 A few months back, I shared details about a trip to visit Davis Valley Distillery in the Blue Hills of Southwestern Virginia.
Davis is an emerging player in the contract distillation space offering consistent quality sourcing of bulk American Whiskeys primarily, as well as Vodka and moonshine.  Earlier this year, they revealed a fixed-price all-inclusive contract aging program to provide a trusted source to supply a consistent quality product with no minimum orders and the ability to handle 10,000+ barrel orders.  The promise of the program to smaller producers is that they will contract for it as white dog, including 2-4 years of aging at a fixed price.  They also even offer no interest financing as another advantage. (20% down on order, 20% upon barrel fill, and 60% due upon barrel maturation - yep, only 40% required until your barrels are ready)
But what about you and I?  Folks that aren't looking to jumpstart a distillery or launch a non-stiller producer brand? How can we take advantage of the upside of bulk whiskeys when they are mature and sold at significantly higher prices as bulk?
Well my fellow bourbon lovers, The Bourbon Bond Investment Fund is designed to enable accredited investors to purchase units of interest that convert to secured profits interest in 1,000 barrels.
The program has been developed by Victory Spirits Development, and anyone with $25k to invest can jump in.  Click here to learn more about the investment fund.
You can read more about it via the press release below. If you're interested in either option - buying our investing - click here and complete the form. Bourbon & Banter will be glad to make a formal introduction.
REDEFINING BOURBON APPRECIATION WITH THE LAUNCH OF THE 2024 BOURBON BOND INVESTMENT FUND
ATLANTA (PRWEB) SEPTEMBER 25, 2019 - Commodities, stocks, Treasury bonds, global currencies — even the weather — are among the many types of investments tied to futures. Buying and selling takes a high level of sophistication, and that's why futures are mostly a tool for institutions, hedge funds, trading firms and wealthy investors.
But what about Bourbon? Without a Distilled Spirits Plant Permit, it is illegal to own, make or sell any alcoholic spirit. An individual cannot buy wholesale bulk whiskey and legally sell it when it matures.
"We've structured a way for investors to legally participate in the upside, in full compliance with the law," said Victory Spirits Managing Partner, Michael Shoer. "It is also a way for smaller producers to acquire high quality aged bulk bourbon whiskey in the quantities, with profitability assured."
"A barrel of whiskey increases in value around $40-$50 dollars per month as it ages," said distiller Rusty Cox, whose Davis Valley Distillery is an emerging player providing wholesale bulk contract sources. "Of course, that is an appreciation that benefits the licensed producers and those who have the resources to invest in their distilled spirits plants and aging warehouse businesses. "
The Bourbon Boom is Big.
Consumption and sales have been increasing exponentially for the past decade.
"Usually growth in a mature category is driven by the large established brands in it," says Mark Dean, Victory Spirits strategic brand experience partner. "With the American whisky category and bourbon in particular, you are seeing growth being driven by BOTH large established brands as well as new smaller labels entering the market. What this implies is that category is not yet at a mature stage - far from it and certainly not when you compare it to its heyday in the 1960s-1970s."
In 1970, sales stood at 36 million cases in a U.S. market with a population of 205 million, compared to today's 325 million. Export sales in those days were virtually non-existent. Last year's 24.5 million–case milestone represents growth rate of nearly 40 percent since 2010, with sales of higher-end Bourbons (above $25) fueled by strong millennials and American whiskey's widening appeal among women and the largest ethnic consumer segments. These new demographics, along with the current strong demand for whiskies, have created a bull market in Bourbon country.
The big producers see an increasingly profitable future as they increase their own production capacities, invest in new facilities in order to capitalize on what by all accounts will be at least another 8-10 years of massive growth, while smaller brands have growth opportunities driven by increasing consumer demand for unique, authentic, quality products, especially if they are from a local producer.
Local Tastes Drive Growth
If there is one lesson to be learned from the craft beer market, you just need to look at how big beer brands are being edged out on the local retail shelves and bar pulls.
Two years ago it became apparent to major retailers that local, smaller brands were making inroads in a big way. "When it comes to traditional Bourbon brands and craft brands, we want to have as many as possible and see how everything plays out," says Brett Pontoni, spirits buyer for Chicago-based retail giant Binny's Beverage Depot in a quote from August 2017. "In terms of shelf space, we're now about 50-50 craft versus mainstream. In terms of sales, it's still 80-percent traditional brands. But a year ago that sales ratio was 90-percent traditional and 10-percent craft, so the craft increase has been dramatic." It is now below 70% traditional brands, even as they have scrambled to release numerous "expressions."
"We first recognized the demand for smaller producers to source and contract produce good quality aged Bourbon and other American Whiskeys, at a set price that would be less than it would cost to make and age themselves," said Victory Spirits Development's Michael Shoer. "Then we also realized that if we could find a way to finance the production on behalf of the producers, this would allow them to invest in building brands and expanding their markets rather than tying up capital in barrels laid down for 2, 3, 4 or more years."
Introducing the Bourbon Bond Investment Fund
An investor can now participate in the upside by making a secured investment in The Bourbon Bond Investment Fund that has been spearheaded by Victory Spirits Development.
While this does require investors to certify they are accredited, the minimum investment is $25K, and with a four year return potentially much greater than the stock market. Measured by the S&P 500 index, stocks return an average of about 10% annually over time. The value of a barrel of bourbon at 4-years of maturity currently commands a return of at least 100%. With costs of aging factored, it is still well-over 50% ROI. Investors in the Bourbon Bond Fund, receive a first distribution of 10% and then 50% share of the additional profits.
Those who are approved to participate, may not be able to own the bourbon to sell, but they are invited to the distillery and aging facilities to see it being made, to enjoy barrel tastings as it matures, and sign a barrel head, which they will receive after the barrels are sold and dumped.