Rhetoric Bourbon Review
About 2 months ago I posted reviews of the initial two releases from Diageo's Orphan Barrel Whiskey Distilling Company – Barterhouse Bourbon and Old Blowhard Bourbon.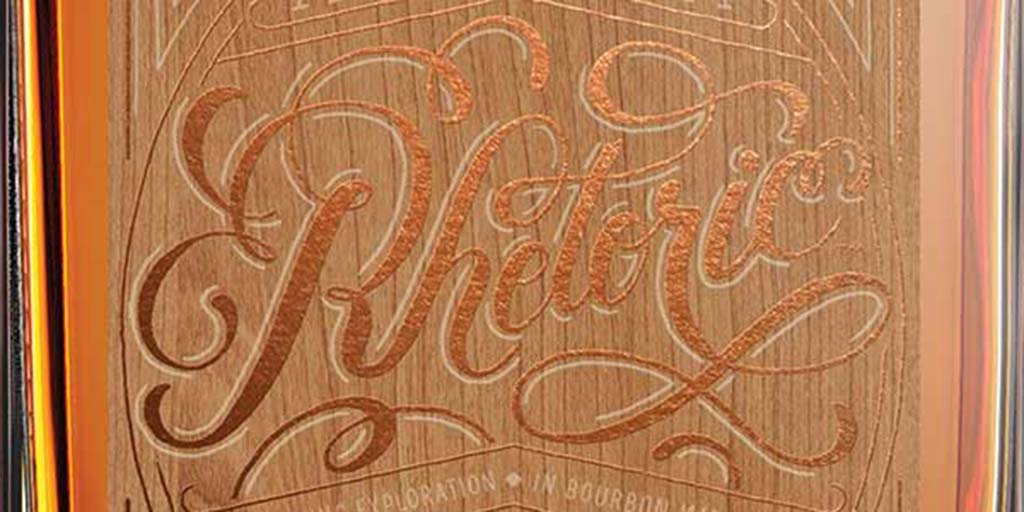 About 2 months ago I posted reviews of the initial two releases from Diageo's Orphan Barrel Whiskey Distilling Company – Barterhouse Bourbon and Old Blowhard Bourbon.
Today I'm sharing my review of their third release, Rhetoric Bourbon, which is a 20-year-old whiskey distilled at both the Old and New Bernheim Distilleries that were "found" aging in the old Stitzel-Weller warehouses. The reported mash bill is 86% corn, 8% barley, and 6% rye.
Although Rhetoric is being released this year as a 20-year-old, the same as Barterhouse, Diageo states that the taste profile should be completely different based on where it was stored in the warehouse for aging. It will be progressively matured and released once per year moving forward. Diageo is doing this to allow whiskey fans to compare differences year over year and see how an extra 12 months in the barrel affects the juice. While there's no official timeline associated with this progressive age and release project, we did get an insider's guess placing it at 4-5 years.
The concept of releasing it each year to allow people to taste the difference is a kind of cool idea. I can only hope that Diageo will keep the cost consistent year-over-year to allow folks to make a multi-year commitment. It's a small move that could reap the brand big benefits over the next few years.
Here's what Diageo had to say about Rhetoric Bourbon in their official press release:
For the whiskey aficionado who dreams of selecting the choicest barrels from the guarded corners of historic rickhouses, Rhetoric Whiskey is a dream come true. The newest addition to the Orphan Barrel Whiskey Distilling Company is a highly limited craft bourbon that will be progressively aged and released over the coming years – the 20-year-old variant will be released this year, the 21-year-old will be released in 2015, and so on. This approach will grant whiskey enthusiasts the chance to compare these exclusive offerings as they mature and collect an enviable series of Rhetoric Whiskies.
The Orphan Barrel Whiskey Distilling Company was created in early 2014 to locate forgotten barrels of craft whiskey from around the world and share them with discerning adult fans, who are encouraged to sip slowly and responsibly.  Rhetoric, the third variant to be released from the company is aged 20 years for its first release and is expected to begin appearing on select shelves throughout the U.S. in June under strict allocation due to limited supply.
Rhetoric stocks were discovered in warehouses at the Stitzel-Weller facility in Louisville, Ky., and distilled in both the New and Old Bernheim distilleries in Louisville. The whiskey is beautifully aged and hand bottled in Tullahoma, Tenn. Beginning with a smoky and leathery nose hinting of ripe apples, Rhetoric tastes of smoked vanilla, toasted rye and dried fruit before a long full finish of cherry blossom and bitter chocolate. Rhetoric carries a suggested retail price of $85.
If you've read my previous Orphan Barrel Distilling Company bourbon reviews you know I didn't care for them. I found them to be a bit over-aged and unbalanced.  I'm hopeful that my Rhetoric bourbon review improves my overall view of the Orphan Barrel Distilling Company. Let's get on with it.
RHETORIC 20 YEAR BOURBON
BOTTLE DETAILS
---
DISTILLER: Produced by the Orphan Barrel Whiskey Distilling Company. Originally distilled at the Bernheim Distillery historically located at 17th and Breckenridge in Louisville between 1990-1993
MASH BILL: 86% Corn | 6% Rye | 8% Barley
AGE: 20 Years
YEAR: 2014
PROOF: 90 proof (45% ABV)
MSRP: $85
POP'S NOTES
---
NOSE: Tobacco | Leather | Caramel | Dusty Oak | Spiced Caramel Apple
TASTE: Caramel | Honey | Oak | Black Pepper
FINISH: It starts off sweet but quickly shifts into spicy with strong oak notes bordering on being abrasive. But just as the rough edges are about to overwhelm your taste buds, it finishes with a long and sustained burn that really hits the spot.
SHARE WITH: This is a collector's bourbon based on its' rarity and progressive release schedule. Share with those that are invested in bourbon and are curious to explore anything new that comes onto the market.  But most importantly make sure to have enough to compare to next year's release.
WORTH THE PRICE: Suggested retail price is $85 which is a $10 premium over Barterhouse, which is also a 20-year-old bourbon. I think it's better than Barterhouse but still a bit overpriced for the taste profile based on my personal preferences. However, it does represent a unique opportunity to acquire a 20-year-old bourbon with the option for additional incremental released for the next 4-5 years. I think the novelty of that approach is just enough to warrant an investment if you have the cash on hand.
BOTTLE, BAR OR BUST: If you're a bourbon geek and have the cash I wouldn't keep you from buying a bottle for your home bar. But only because I know you'll also buy each year's incremental release to see how the flavor profile changes. In other words, it's not something I'd buy to sip on regularly but as an experiment, I think I would buy a bottle.
OVERALL: I admit that I like Rhetoric the best out of the initial three Orphan Barrel Distilling Company releases. While this one has some rough edges on the mid palate, I found it to be better balanced than Old Blowhard and Barterhouse – at least in the sense that I didn't experience anything that confused my nose and taste buds. Add in the progressive aging release concept and I'm willing to give a bottle a try on my dime. Don't get me wrong; I've got plenty of other bourbon on my shelf that taste better and represent a far greater value. This is a rare investment purchase on my part to see how the year-over-year aging plays out. Now I just need to wait and see if I can get my hands on a bottle each year.
Let us know what you think in the comments once you've gotten your hands on a bottle. We'll keep the bourbon lamp lit for you.
Editor's Note: Check out our Rhetoric 25 Year Bourbon review from December 2018 & our review of all six Rhetoric releases.
BRAND NOTES
---
Ten steps ahead in a dance of discourse, Rhetoric Whiskeys candy-coats and compels with equal amounts of art. Proper, eloquent, and poetic, this collection of Kentucky Straight Bourbon Whiskey speaks a language to which you could listen for hours.
An ever-changing specimen, Rhetoric is an experiment in how barrel maturation imparts a lasting impression year after year. Each new year results in an older and wiser limited release from remaining maturing stock. A conversation piece if there ever was one.
Each sip starts with a smoky, leathery nose that translates into vanilla oak, toasted rye, and dried fruits, and concludes with a long, full finish of cherry blossom and bitter chocolate.
---
Disclaimer: Diageo provided Bourbon & Banter with a sample of their product for this review. We appreciate their willingness to allow us to review their products with no strings attached. Thank you.