Ready for Bourbon & Banter at the San Antonio Cocktail Conference?
I am very excited to announce….ok I take that back. Excited doesn't even begin to cover it. I am ecstatic beyond belief to announce that Erin Petrey and I will be attending the San Antonio Cocktail Conference this coming holiday weekend.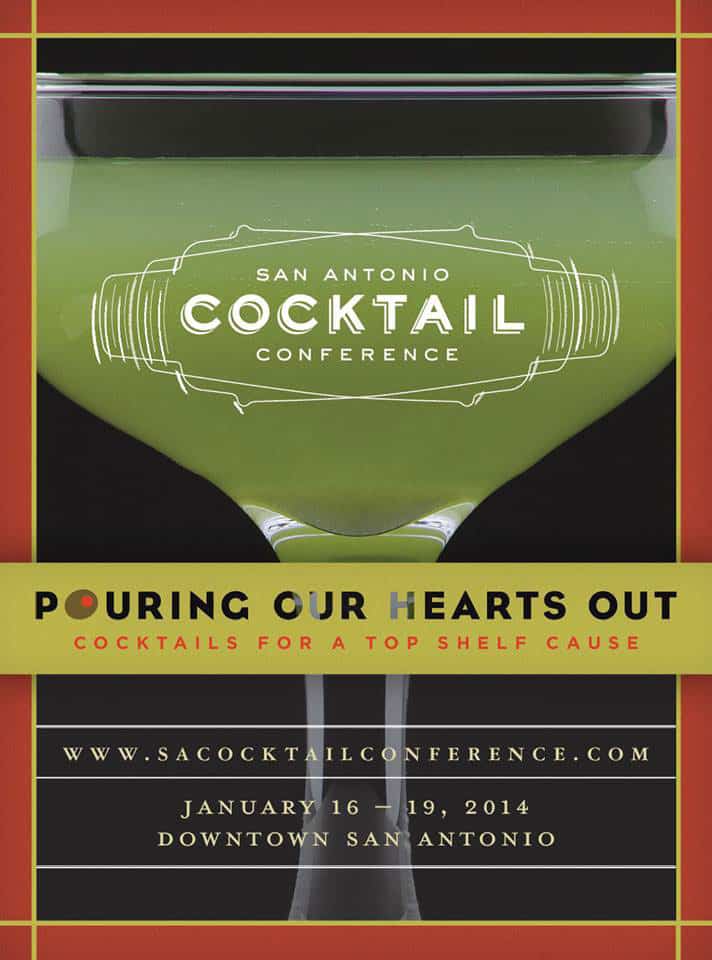 Modeled on the wildly popular Manhattan Cocktail Classic and New Orleans' Tales of the Cocktail event,  San Antonio's own Cocktail Conference was the first of its kind in Texas. Every year, we bring together top bartenders and cocktail aficionados for four days of educational seminars, guided tastings and cocktail parties.  Conference proceeds benefit HeartGift San Antonio and ChildSafe.
The classes read like my dream college schedule and I know Erin has some great ones picked out as well. We are both especially looking  forward to Evolution of Barrel Aging with Wes Henderson of Angel's Envy, as well as Women Behind Bars: A Spirited History of Women in the Cocktail World and Cocktail Branches: How We Got From Here to There. Every night there are tastings, parties, and of course the whole beautiful city of San Antonio to explore as well. The special event I am most looking forward to is the Opening Night Party at the beautiful Majestic Theater but I have also been advised by Chris Mac to not miss out on the 80's themed after party sponsored by The 86 Co. Erin is hoping to report back from Texas Spirits Night, which involves cocktails, food, and a barge ride so I hope to be there as well.
Erin and I look forward to bringing you ongoing pictures and coverage of the event, as well as a few in-depth pieces with new spirits and books to review and information on bourbon-related cocktails trends you will be seeing soon at your favorite bar. Not to mention all the stories we will have to share.  Be sure to follow Bourbon & Banter, Erin, and me (Ginny Tonic) on twitter to see the whole crazy weekend unfold in real-time.
Hopefully not too crazy though. Didn't think I would have a chance to test out my whiskey festival advice again so soon.