San Antonio Cocktail Conference 2015 Recap
Bourbon & Banter was very graciously invited back by the folks at the San Antonio Cocktail Conference to attend their spectacular event that focuses on all of the great booze and food across the country and in the city of San Antonio.
Bourbon & Banter was very graciously invited back by the folks at the San Antonio Cocktail Conference to attend their spectacular event that focuses on all of the great booze and food across the country and in the city of San Antonio. It is an event filled with opportunities to learn about liquor, its history, cocktail making, food pairings, and what is new and hot in the industry. Classroom sessions (always taught alongside a few choice cocktails) are complemented by blow-out bashes that feature live bands and world-class cocktails set amongst the historic backdrop of downtown San Antonio. Not only is the event perfect for any cocktail lover and foodie, it is also a philanthropic venture that raises proceeds for the Houston Street Charities. For 2015, we had a very special San Antonio local cover the conference for us. A big thank you to Mr. Antonio Gonzalez for representing the Bourbon & Banter team in Texas and for Kristian Jaime for taking some fantastic photos of the conference. Below are Antonio's highlights and favorite cocktail recipes from this year's SACC. Cheers!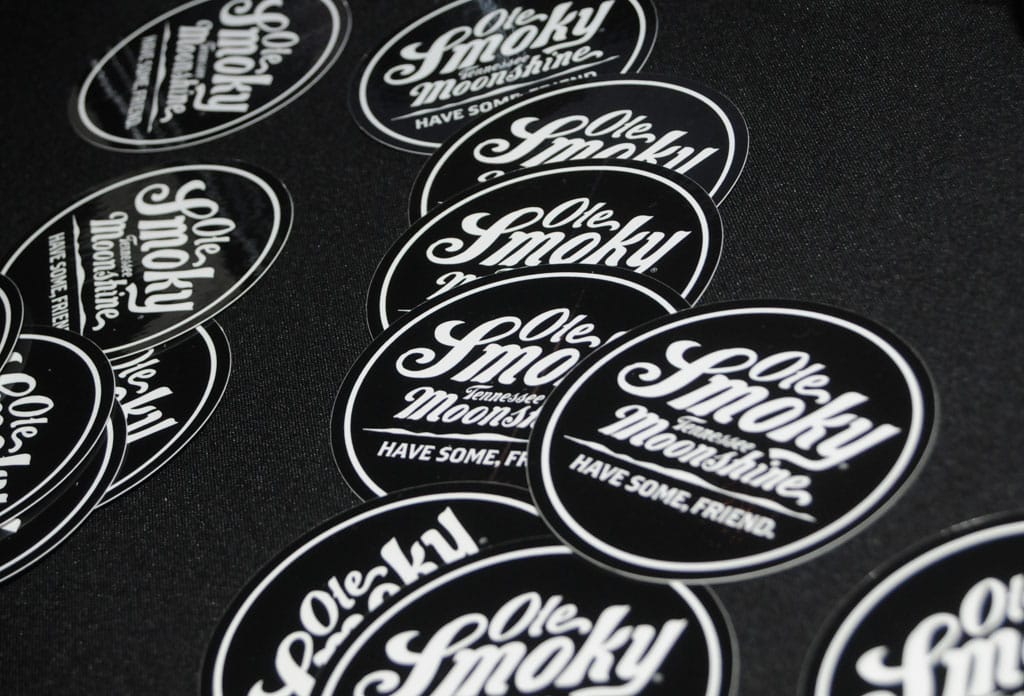 OPENING NIGHT
---
The San Antonio Cocktail Conference opened with a party at the Majestic Theater, a large 1920s era Spanish Mediterranean theater. Elaborate friezes frame the stage, creating the perfect showcase for the distillers and local restaurateurs to present their creations.
Many produced a specialty cocktail to draw attention to their product. Maker's served a modified mule featuring Maker's 46 but, more interestingly, they made bourbon ice cream for the crowd. Woodford had a citrusy Rosso Corsa (recipe below), perfect for summer evenings on the porch.  Wild Turkey featured their Russell's Reserve bourbon in an almondy take on the Manhattan while a cigar roller hand rolled cigars for the crowd.  Even Cutty Sark got into the game, showing off their up-market Prohibition label.
Hudson Distilling stood out with a simple tasting.  They offered a tasting of their range of whiskeys, two bourbons, a rye, and a white whiskey.  The white whiskey was surprisingly balanced, no creamed corn aroma or flavor at all.  It had an almost marzipan like finish and some of the herbaceous qualities of sotol.  It was warm but not fiery, with an even heat that gradually grew as you sipped the whiskey.  Hans from Hudson was proud to explain where the grain came from, that it was an heirloom variety of corn, and that it was grown local to the distiller. He recommended it on ice with a slice of lemon.
Rosso Corsa
2 ounces Woodford Reserve bourbon
3/4 ounce house grenadine
3/4 ounce lemon juice
Two dashes of Peychaud's bitters.
Combine ingredients in cocktail shaker, add ice, shake and strain into coupe. Garnish with lime wedge[hr]
SEMINARS
---
SACC seminars began mercifully at 11 am.  There were a few seminars on the history of whiskey. Friday afternoon David Alan, a founding member of the Austin chapter of the US Bartenders Guild, began his 2-part seminar on the history of American whiskey with a case study on Pappy Van Winkle.  Saturday afternoon, Wes Henderson presented on the history of bourbon with a focus on Henderson Family bourbons and the creation of Angel's Envy.
There were seminars on the mechanics of mixing cocktails.  One seminar focused on the place of sweeteners in cocktails, another on the contributions of yeast in spirits. While many of the seminars had an industry focus, Jonathan Pogash ("The Cocktail Guru") helped us create our own signature cocktail by walking us through basic mixing techniques, finding flavors that inspire our palates, and bring balance to our creations.
Some of the seminars had a more specialized focus.  A presentation on the aspects of terroir in spirits and the importance of sustainability-tied environmental concerns to the preservation of heritage, history, and culture of our favorite spirits. A hospitality attorney gave a seminar on bartending worst case scenarios.  It was a combination of comedy and horror.  He  shared anecdotes of amazing stupidity, practices that would make a chem lab teacher bellow with rage, and people who shouldn't be allowed to have matches.  It was a well-presented reminder about responsible drinking with just the right mix of humor and schadenfreude.
A range of seminars focused on specific spirits.  Local distiller T.J. Miller and Mark McDavid from Ranger Creek Brewing and Distilling presented on white whiskey. Ranger Creek distills a bourbon, a rye whiskey, and a mesquite smoked single malt, in addition to their white whiskey.  They explained the flavor attributes and range of white whiskey and talked about how to maximize its potential in a cocktail.  In addition to Hudson's white whiskey, Ranger Creek's .36 White was a welcome addition to the conference.  Ranger Creek also makes a distinctive Belgian White that they distilled from a Belgian beer brewed in their brewery.
EVENTS
---
SACC kept us busy with events planned every evening of the conference. Notably, Saturday night featured a walking tour down historic Houston Street.  We started out at Bohannon's steak house, a local staple with a bar featuring a variety of top shelf bourbons and scotches along with a selection of cigars.  The bartenders were excited to show off their version of an Expedition: a spicy, tiki-inspired cocktail that combined rum and bourbon.  As we strolled down Houston street, SACC arranged an 18-piece band to serenade us.
The conference culminated Sunday night at the Aztec Theater with a cocktail competition.  Local bartenders competed for a $2,000 prize judged on their original recipes, style, and skill.  While the competition was exciting, the crowd was ready for the after party.  Los Straightjackets played their brand of lucha libre influenced surf rock.  It was the perfect accompaniment to sample any of the cocktails or spirits you might have overlooked earlier in the weekend.
It is certain from both Antonio's experience this year, and that of myself and Ginny, that the San Antonio Cocktail Conference is truly a special opportunity for cocktail lovers. SACC consistently brings heavyweight  players to teach attendees the ins and outs of the industry we so dearly love, and also introduce us to something new and unforgettable. The conference melds the new and trendy with the rich history of downtown San Antonio. Pair that with the gorgeous January Texas weather and you have a spectacular combination. And, really, who can say no to drinking for charity?