San Antonio Cocktail Conference: Opening Night Party
The 2014 San Antonio Cocktail Conference kicked off last night with an epic cocktail party. At the historic and ornately decorated Majestic Theater in downtown San Antonio you could find three floors of elaborate cocktails as well as food from local restaurants being served in every corner.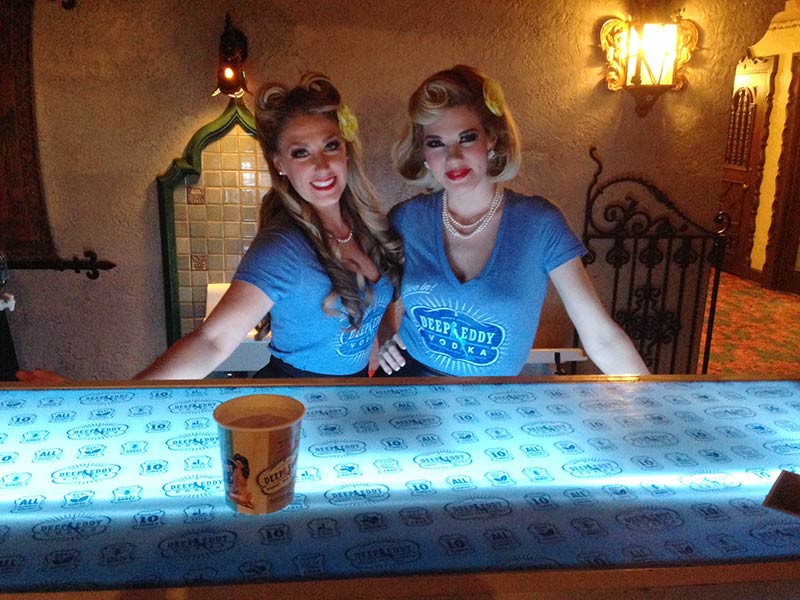 Disclaimer: The San Antonio Cocktail Conference provided Bourbon & Banter writers with lodging and access to the conference and events. All other travel costs were the responsibility of the attending writers.
---
Well I think I can safely say that I not only survived my first cocktail conference, I was able to successfully surf the wave of alcohol that came at me without crashing and burning too hard. Partially this is due to the fact that this event was about more than drinking, it was also very educational and supported some very good causes. On the education side, I was completely bowled over by finding myself mingling with some of the biggest names in the industry all weekend. I was able to take a class on home mixology by Sasha Petraske of Milk and Honey and one on Evolution of Barrel Aging with Wes Henderson of Angel's Envy. I got to interview Jason Kosmas and Dushan Zaric of Employee's Only and Tito Beveridge from Tito's Vodka. These are not experiences I thought I would get to have in life. And it was all for a good cause. As I spoke to several of the volunteers and guests that weekend, I was impressed by how many of them mentioned the charitable aspect of the conference as being an important reason for their involvement. SACC donates all of its profits to Child Safe and Heart Gift, and this made a fun weekend feel like an important one as well.
Of course it wasn't all learning, networking, and charity. I said it wasn't all about drinking but it was a lot about drinking. The parties in the evening were all legendary. I freely admit I loved feeling like a celebrity as I spent four nights making my way through the city and being handed cocktails and food at each location, all while mingling with San Antonio society and industry insiders. Each night showed off a different aspect of the city and took place in different locations so that by the end of the weekend I truly felt as if I had got a chance to visit city, all while never really leaving the conference. All in all, it was a fantastic experience.
But since this is a bourbon blog I will address the question that some of  you might be asking yourselves; should someone who is primarily a bourbon enthusiast take the time and money to attend a cocktail conference? The answer to that question depends on how much you enjoy both cocktails and other spirits. The seminar with Wes Henderson was the only bourbon related event of the weekend, although that alone was worth flying to San Antonio in my opinion. The rest of the weekend bourbon was represented by brand ambassadors from a few big names, mostly Knob Creek and Old Forester, and the cocktails they were mixing up were not my favorites of the weekend. For instance, I saw Knob Creek being mixed with Skinny Girl Prosecco. Forget the commotion over the Suntory purchase, this is what Beam fans should be angry about. So if you are only interested in bourbon this may not be the event for you, but if you are at all interested in cocktails and spirits in general the San Antonio Cocktail Conference is well worth the trip. Everyone I spoke to said it was getting bigger and better every year so this might be one you want to visit before it explodes like Tales of the Cocktail.
I did get a chance to interview Wes Henderson while I was there so I will have a more in-depth piece on the barrel aging class and my interview with him coming soon but in the mean time here are a few more pictures of the weekend.