Stolen X Rock & Rye Review
I am always wary of any brands that market themselves as being best as a shot (aka: reducing the time you have to actually taste it). Liquors that are designed to have as little booze flavor as possible to minimize the displeasure of delivering alcohol quickly to the blood stream are all the same.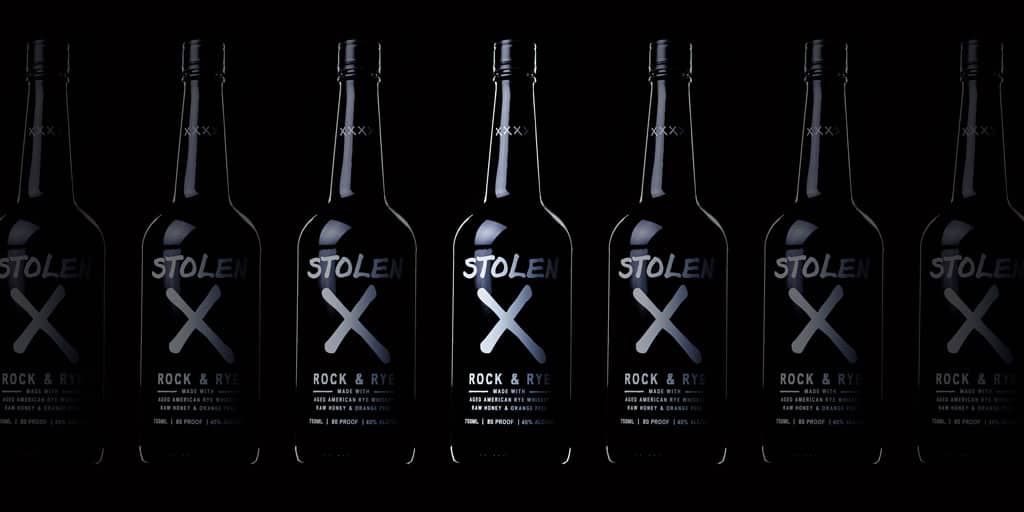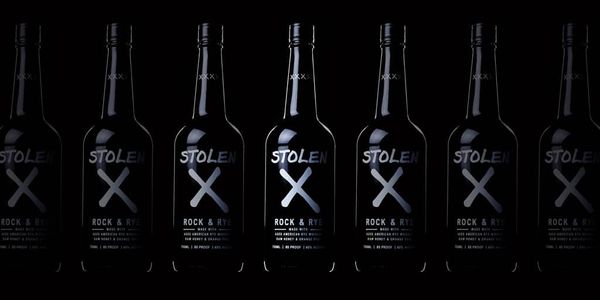 BOTTLE DETAILS
---
ERIN'S NOTES
---
NOSE: Not much
TASTE: Honey | Orange Syrup
FINISH: A little burn but no real flavor at the finish.
SHARE WITH: The friends you are partying with on a boat or in a basement house party. People who drink Four Loko.
WORTH THE PRICE: This is essentially trying to be upscale Fireball, so at a 40% markup over everyone's favorite terrible cinnamon shooter, it's a novelty but not much else.
BOTTLE, BAR OR BUST: As it is marketed, this is a great "shooter" so it is best enjoyed in a dimly lit place with a sticky floor and gaggles of woo girls.
OVERALL: I am always wary of any brands that market themselves as being best as a shot (aka: reducing the time you have to actually taste it). Liquors that are designed to have as little booze flavor as possible to minimize the displeasure of delivering alcohol quickly to the blood stream are all the same. After all, Drinking Curious is also Drinking Responsibly. Whether it's honey, cinnamon, or old-fashioned-inspired "whiskey-based" spirits, they are all meant to be tossed in the freezer, peddled by scantily clad promo models, and not worthy of a spot in any decent liquor cabinet.
STOLEN X would be great to serve in neon plastic shot glasses at a party that features hot tubs and a shop vac spewing foam. The whole language around this product is bothersome to me, not to mention the urban cultural appropriation conversation I will leave for now. It's irreverent revelry wrapped up in an Ed Hardy shirt, parading around in a yellow H2.
The STOLEN brand says it is "inspired by street culture and music from across the globe," which is a pretty wide source of inspiration, considering "music from across the globe" isn't exactly a clear theme. I also don't get a lot of "street culture" from anything about the brand besides the label design. (TBH: I don't think these folks understand what "street culture" actually means.) None of this surprises me, as this is a brand developed by a bunch of white bros with marketing degrees.
With a tagline of "drink it like it's STOLEN," I don't really know to whom they are trying to market. It seems Stolen Spirits is pretty confused as to what they want to be, who their target demographic is, and where the brand is heading. It's just meaningless buzz words crammed together to create something with a woke veneer hoping to cater to what they see as hip and cool.
I think the backstory of the name is more compelling than anything else the brand touts about this product. The concept of "rock and rye" has pre-Prohibition roots as a medicine (like every liquor), good for coughs, sore throats, etc. Rock refers to the sweetening agent of rock candy and rye, well, that's self-explanatory. What I would rather see is this product marketed as a bottled, pre-mixed cocktail, instead of shot fodder. Bottled cocktails can be great (I think this product would need a bit more whiskey-depth and flavor before I would be into it) but that would be a more promising product in today's ever-more-discerning spirits market.
BRAND NOTES
---
Based on a pre-prohibition spirit known as "Rock & Rye", Stolen X is made with straight American rye whiskey, and then blended with organic raw honey and real orange peel. The aged rye whiskey and all-natural ingredients create a smooth and perfectly balanced flavor profile similar to that of an Old fashioned. At 80 proof, the whiskey stands proud with subtle notes of honey and citrus that bring a smooth finish. Stolen X is perfect as a shot or can be enjoyed over ice.
STOLEN X ROCK & RYE BACKGROUND INFO
New "Rock & Rye" Made with Straight American Whiskey and All-Natural Ingredients Aims to Disrupt The Flavored Whiskey Category

CHICAGO--(BUSINESS WIRE)--Stolen Spirits, known for creating the world's first smoked rum and award-winning 11 year-old single-grain whiskey, announced today the launch of Stolen X, the newest member of the Stolen family of craft spirits. Spirits Investment Partners, the group behind Stolen Spirits, expects Stolen X to be a disruptive challenger in the booming flavored whiskey category.
"Humans have been drinking horrible shots since the discovery of fermentation," said Marc Bushala, CEO of Spirits Investment Partnership. "There has not been much evolution from the swill that we hoisted in college to what people are shooting today. I don't really recall why we did shots of a certain herbaceous concoction that looks and tastes like shoe polish, but I remember that we drank a lot of it. The main difference with the popular shot brands today is the use of artificial flavors and sweeteners to make bad booze more palatable - we think that people will love great rye whiskey blended with all natural ingredients that actually tastes good."
Stolen X is currently available at both on- and off-premise establishments in 750ml bottles with a suggested retail price of $24.99. This summer, the brand plans to launch a One Liter bottle ($29.99) and 100ml cans ($2.99).
"The Bottle itself is as distinctive as the liquid inside," said Ryan Perry, Product Development and COO of Spirits Investments Partners. "The glossy black bottle with a big white 'X' captures the simplicity and purity of the product with all the bravado of the Stolen brand."
Distributed in partnership with Breakthru Beverage Group, Stolen X is now available in California, Colorado, Connecticut, D.C., Florida, Illinois, Maryland, Massachusetts, Michigan, Minnesota, New Jersey, New York, Tennessee, and Texas. By 2020, the brand aims to be in more than 30 states.
"We are proud of our collaboration and the success we continue to experience as the distributor partner to Stolen in helping the team grow their portfolio over the past three years," said Danny Wirtz, Vice Chairman of Breakthru Beverage Group. "We are particularly excited about the path forward and their newest innovation, Stolen X, which has the taste profile and brand bravado to be a formidable challenger in the flavored whiskey category.
---
Disclaimer: Stolen Spirits provided Bourbon & Banter with a sample of their product for this review. We appreciate their willingness to allow us to review their products with no strings attached. Thank you.