Talkin' Whiskey, History, And Life At Pinckney Bend Distillery
A trip to a small, unassuming river town on the Lewis and Clark trail, about an hour outside of St Louis MO, in between the popular destinations of Washington and Hermann, led us to an equally unassuming storefront that is home to Pinckney Bend Distilling.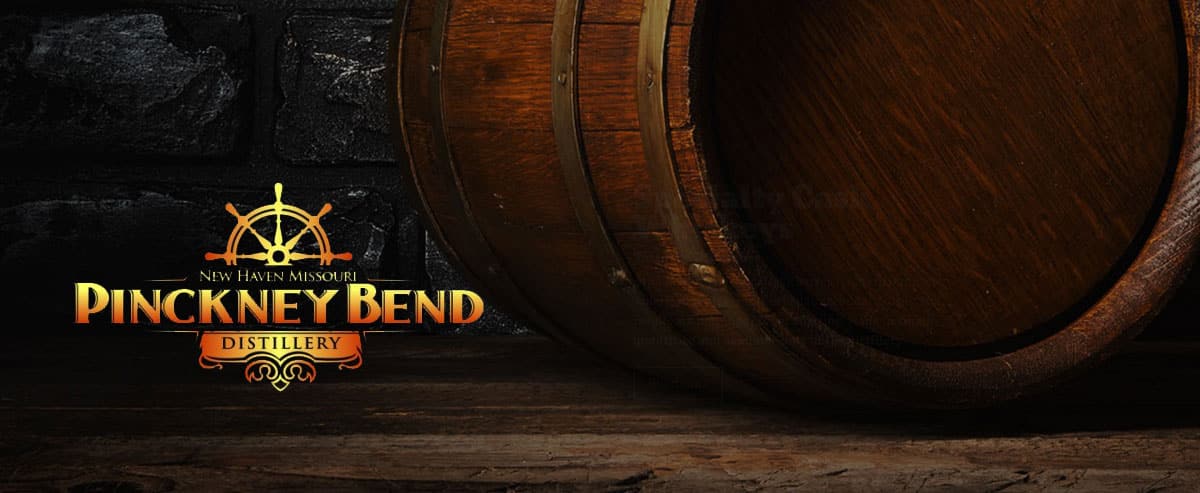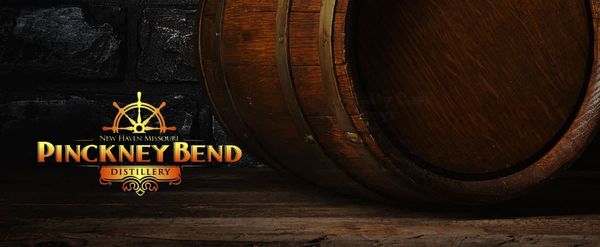 A trip to a small, unassuming river town on the Lewis and Clark trail, about an hour outside of St Louis MO, in between the popular destinations of Washington and Hermann, led us to an equally unassuming storefront that is home to Pinckney Bend Distilling. Pinckney Bend is a craft distillery launched in 2010 by three beer-brewing friends who happened to also love spirits and wanted to get in on the front end of the curve of craft distilling. And get in they did.
On this lazy Monday, literally just a few moments after they opened the doors for business, we poked our heads into the quiet foyer. The tasting room and counter were all ours when an enthusiastic and rambunctious, derby-topped employee going by the name of Nolan appeared. He quickly welcomed us like long lost friends, and assured us that we would indeed get to know one another like family by the end of our session, and he was right. A theater major, who landed in this Missouri river town of New Haven, by way of New York, Nolan now feels right at home in this small town and is more than happy to be greeting us and explaining the Pinckney Bend story. The distillery was named after the town of Pinckney, and the Pinckney Bend, a naturally occurring navigational nightmare in the Missouri River, laying claim to at least five toppled steamboats throughout its history. Pinckney Bend is also along the Lewis and Clark Trail and the history journals make mention of a whiskey purchase near Pinckney by the two famed explorers. Historical journals show that they complained of the cost, a whopping eight dollars for two gallons, but those same journals also mention that the quality of whiskey was never in question. A devastating flood in the spring of 1824 did away with the small town, and the river eventually made a natural course change as well. That course change allowed the formerly submerged area to be available for some of the most fertile farmland in the area. This fertile farmland now provides the corn used in all of Pinckney Bend's creations, which we were fortunate enough to be able to sample at length.
Since Pinckney Bend's spirits are corn based, they are also looking to bring back old, heirloom varieties of corn for their own distilling use as well. Anticipation for that is not in question. This distillery is a nod to yesteryear, a craft distiller that is satisfied being just that, a small batch distillery that has the opportunity to play, experiment, and answer the what-if questions that many major distillers just can't afford to do. They want to experiment, test, and actually produce whiskeys and other spirits with a flavor profile that they want to drink, and hopefully, you'll want to drink them too. That has definitely been the case so far, as evidenced by the recognition they have been receiving. Their sherry cask whiskey is the most recent recipient of an award, 2015 San Francisco World Spirits Competition (SFWS) gold medal winner. Their Rested American Whiskey, however, won double gold at the 2014 SFWS competition.
Their complete lineup includes their flagship batch distilled gin and aged cask gin, corn and rested whiskeys, cask whiskeys, heirloom whiskeys, vodka, and their own original tonic syrup.
While this distillery, the employees, and this rustic town are all seemingly laid back, the spirits that Pinckney Bend produces are anything but. Their cask whiskeys, aged in sherry, port, zinfandel, and whatever else they may come up with are available at the distillery, which when you think about it, is definitely an incentive and also a reward for making the trip.
All the magic happens here, just a few feet away from the tasting room, past this cask holding rack.
Pinckney Bend uses a hybrid pot still, holding a mere 60 gallons, sporting an attached fractioning column that allows them to control the purity and character of the Whiskey.
We happen to be there on a day where the corn whiskey was flowing.
Soon, the amount of production will increase with the onboarding of a 320-gallon pot still just like the original one being installed in an old warehouse building just across the street. But the finishing will all still be done in the original smaller version right behind the tasting room.
Pinckney Bend still shows the small batch ways, with a manual bottle filler and manual corking machine, which in my way of thinking, lends itself to the feel of a small batch distillery.
We had a good time at this distillery, fueled by excellent, well thought out whiskeys, informed yet casual conversation, and the knowledge that comes with a little one on one time with the apprentice distiller, Keith Meyer. We left there as promised, getting to know one another quite well by the end of our session, which wasn't timed or rushed. It just seemed like old friends in a small town, talking whiskey, history, and life.