The Bourbon Crusaders "Best on the Shelf" Starting Field of 60
Our recent post titled, "How the Bourbon Crusaders Determined the Best Bourbons on the Shelf" has garnered much attention and has resulted in some fantastic online discussions. From those discussions, we heard folks wishing they could see the initial full list of 60 bourbons that the Bourbon Crusaders used as their starting point. We're thrilled to be able to bring that entire list to you below. However, before you dive in, make sure you read the criteria used in picking the initial field of 60 bourbons.
The field of 60 bourbons selected includes KDA members with national distribution. No store picks or limited editions were included. Single barrel picks and batch releases are tricky due to variation from year to year, but were included where they are readily available and represent a quality brand expression.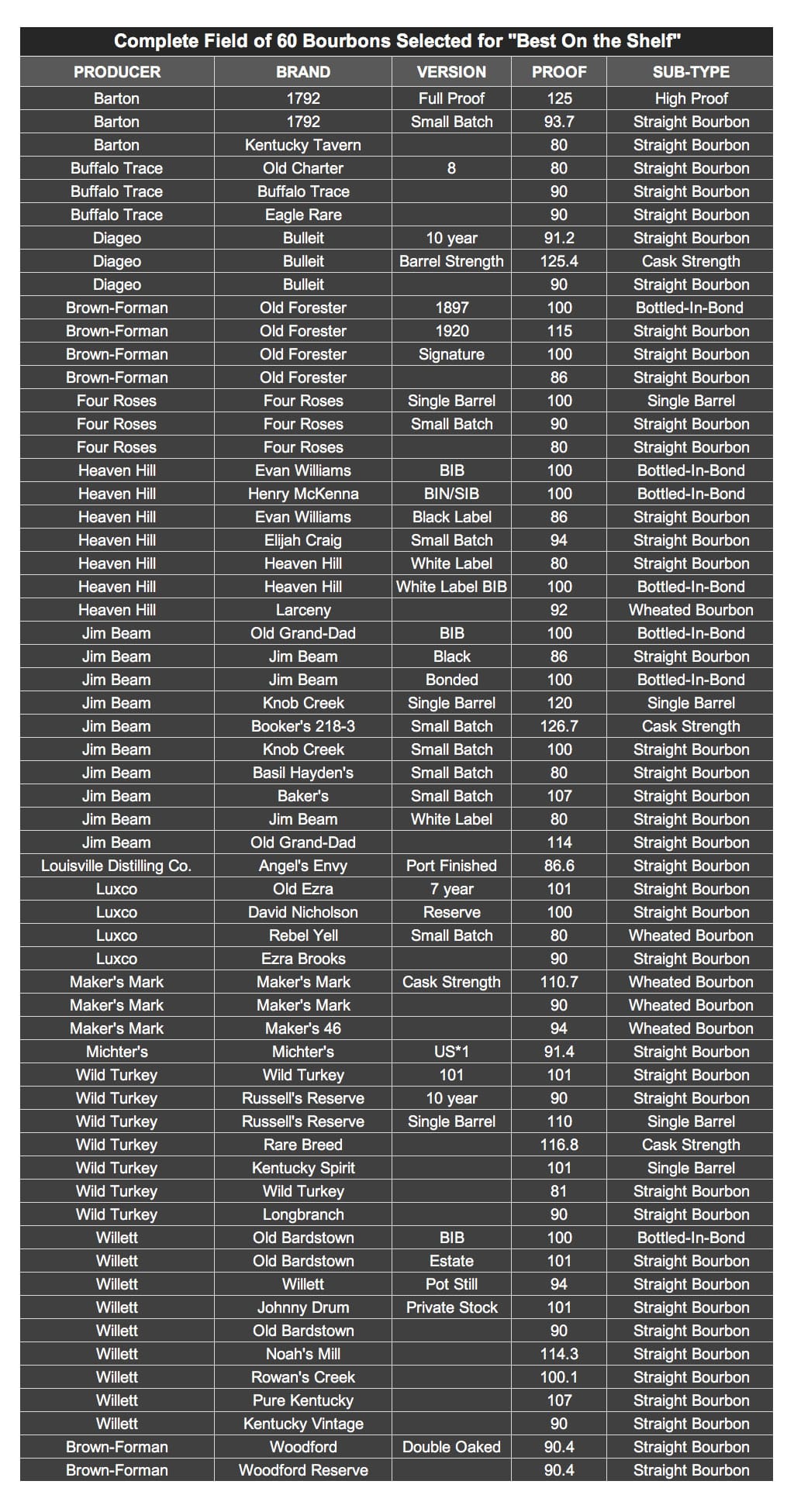 Bourbon & Banter would like to thank the Bourbon Crusaders for allowing us to share this full list of 60 bourbons with our readers who were interested in knowing more about their sampling and ranking projects.