The Century Bar
When I first announced last year's Bourbon & Banter Pilgrimage,  I immediately received an email from a woman in Ohio asking me to hold a few spots on the tour. She told me that she owned a bar and that she wanted to surprise her bartender with a ticket on our tour.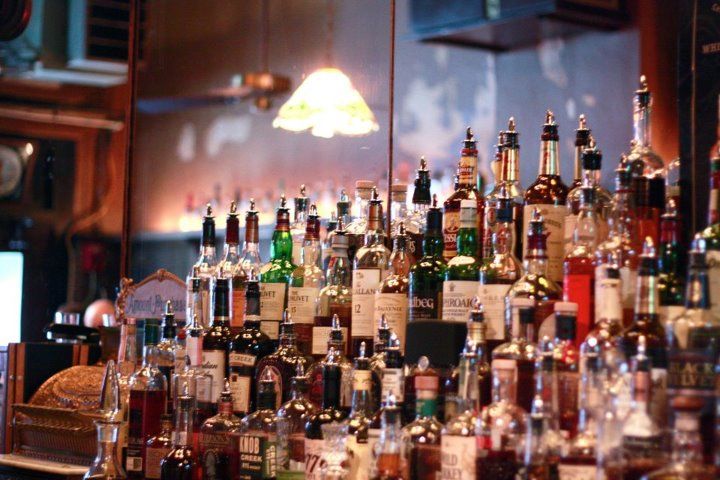 When I first announced last year's Bourbon & Banter Pilgrimage,  I immediately received an email from a woman in Ohio asking me to hold a few spots on the tour. She told me that she owned a bar and that she wanted to surprise her bartender with a ticket on our tour. She went on to tell me that she had converted her bar into a Bourbon Bar several years back and that her bartender, a fellow by the name of Joe, was really into Bourbon and would probably get a kick out of joining the Pilgrimage. Needless to say I held the spots and months later I had the privilege of finally meeting Joe, Diane and her two brothers – Terry and Jerry.
Fast forward several months and I'm honored to call them all my friends. While I've yet to visit Diane's bar – The Century Bar – I've heard nothing but amazing stories about it, and how Joe is leading a full on Bourbon renaissance in downtown Dayton. Joe is one of the most knowledgeable Bourbon lovers you will ever meet  and he's always willing to share his knowledge with others.
I'm currently working out the details to make a trek up to visit The Century Bar so I can report on Diane and Joe's Bourbon evangelism first hand. Until that time, I'd like to share with you a wonderful blog post that Joe brought to my attention.  It was written by Michael Klein and posted recently to his blog, Clean & Elegant, after he made a visit to The Century Bar with some friends. I think it does a fantastic job of really capturing the essence of the bar and what Diane & Joe have created in the middle of Dayton, OH. If you find yourself in that part of the country I highly suggest you stop in, have a glass of Bourbon and boost your Bourbon IQ by spending some time with Joe. (Special thanks to Michael Klein for granting us permission to repost his original article.)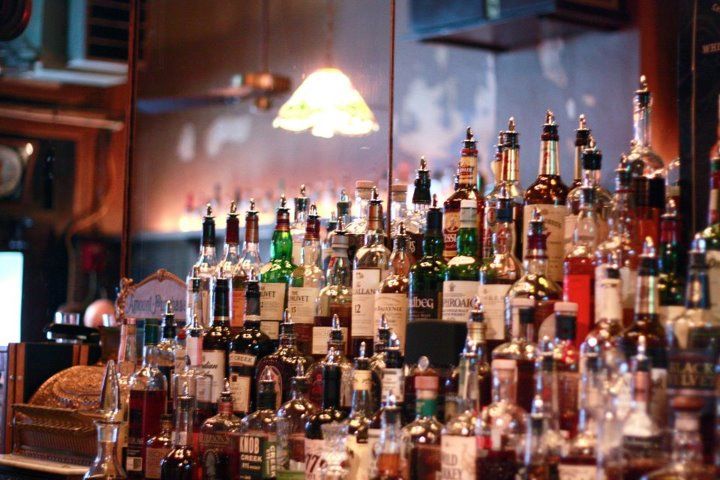 Let's begin with a story…
The other night, I found myself out at a bar on a Tuesday night. Now this is not common for me, as I am not a big drinker and usually workout early in the mornings (6:00 am). However, a particular set of circumstances facilitated the right conditions for this story to occur. Late the previous week, I had undergone PRK eye surgery and was still unable to drive. This, coupled with the fact that I had the entire rest of the week off, made we very much inclined to accept any invitation to get out of the house. So, when my friend Ben invited me to join in on him touching base with an old acquaintance, I agreed for the sake of sanity preservation alone.
So here we are, at a bar on a Tuesday night and I get to know the acquaintance a little better. He works as a district HR manager for Lowes and is new to the area. He tells me about wanting to move into a house soon, about traveling in Europe, how he likes the outdoors, and that he is a fan of Bourbon. The last bit catches my ear, as I had just read of a new Bourbon bar in the area. I also was privy to insider information that Ben also enjoys whiskey quite a bit. I mention that we should stop by and soon we find ourselves en route to the Bourbon Bar.
Century Bar is located in downtown Dayton Ohio and is an experience in itself. Once we entered the front door, we were transformed through time to a day where "bar" meant something entirely different. This was more of a salon, but in a classy sense. It was as if "The Good, The Bad, and The Ugly" was filmed in the 1940s. The bar was made of old wood, the bottles (and there were well over a hundred), stood like old soldiers…at attention in their rightful place. Behind the bar was a Champaign mirror, which, coupled with the dim lighting, seemed to glow with a soft ambiance.
We took a seat and immediately were greeted by our bartender "Joe". Joe had the look and feel of the bar, the same juxtapose of the 40s and the west. He was dapperly dressed in a white button up shirt, with rolled up sleeves covered by a black vest. Joe also had black slacks on, but they were contrasted by boots that a miner might wear who made out to seek his fortune during the California Gold Rush. To top it off, Joe had a scraggly long beard that one might expect to see displayed by a strong man or boxer of the 1920's, who would trade hits in the ring while displaying a pair of pants held up by a rope. A man you may not be surprised to observe taking a cigar break in-between rounds at one of his fights. The only thing that really gave away that Joe was not a prisoner from some time-machine experiment gone wrong is that his forearms were completely covered in modern tattoos.
"This is my thing", Joe stated. Hinting yet not completely confirming that he was the owner. "I love Bourbon, always have. I love the aggressiveness of it…the bold flavors" Joe stated.
Joe continued to talk to us throughout the night. Though the bar was pretty busy, he would simply excuse himself from time to time to tend to other customers and return shortly.
Soon, we found out he had a story for every bottle behind the bar, "this one is no good, overpriced, over rated" he stated about one Bourbon. "This one? This one has been aged too long, not worth it, the 18 year is better". "Oh this Bourbon? It's a small batch made from a family recipe that was just recently acquired by a major distiller". It was amazing. Not only the passion, but the authority in the way in which Joe spoke was a marvel to observe and inspired you to want to try anything he recommended without pause.
The example above leads me to the purpose of this story. When you visit a venue, you want the employees and staff to resemble , someone who not only is passionate about their job, but who sparks people's curiosity with his ability to capture your attention. Not only someone who has knowledge about the menu and the place itself but also has the internal drive and love for their area of expertise to stay on top of their game; to stay informed and up to date on current events. Joe knew everything about Bourbon of the past and what the previous batches were like. He had his empirical knowledge of the market down to a science. But, Joe also knew how to articulate what was different about this year's batch vs. those previous years, and he was also very active in predicting where the future Bourbon batches were headed based upon recent trends.
Trust me, you want a "Joe"…once you have one, you simply wonder why you had any other kind of bartender before.You will wonder why anyone would ever frequented a bar staffed by bartenders who are just pouring drinks as a job. True excellence requires passion, and passion most certainly means that your occupation must be more than a job.
So to conclude the story, we left the bar after about a hour and a half, with both of my friends inspired to research Bourbon and to come frequent the bar more often. We all joked about how we should have been taking notes and Ben stated, "I'll have to bring my note pad next time". To be honest, I don't think he was joking.
Want to know a little more about The Century Bar? Check out their listing on Yelp for review and more information – The Century Bar on Yelp.
You can also become a fan of The Century Bar on Facebook.