Top Liquor Apps To Help You Discover a New Swig of Good Bourbon
You think of yourself as a well-educated bourbon appreciator. To say the least, you recognize the local taste and are reluctant to take another's suggestions with ease. Alcohol preferences are often built in years, and there are rarely fans that share exactly the same bourbon affinity.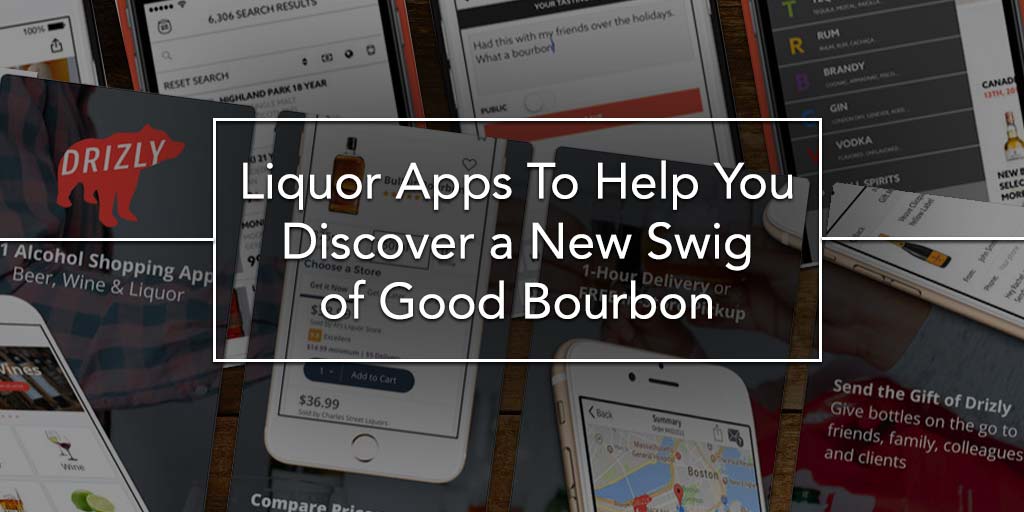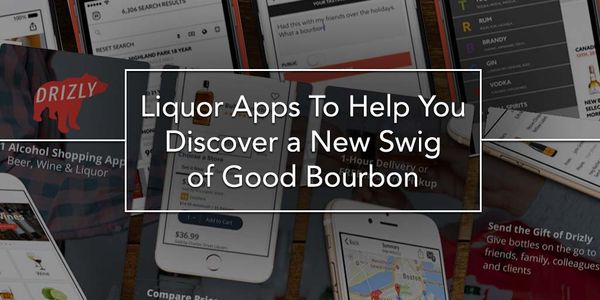 You think of yourself as a well-educated bourbon appreciator. To say the least, you recognize the local taste and are reluctant to take another's suggestions with ease. Alcohol preferences are often built in years, and there are rarely fans that share exactly the same bourbon affinity. Each preference has a bit of a tradition, a bit of comfort, a bit of a woodier or a sweeter drop, and a healthy dose of national pride.
But what if you need to make a choice between two spirits of a lesser known kind, such as gin or vodka? Or, what if you mastered the corn malt and would now like to specialize in scotch? In such situations, liquor apps save the day by helping you make better-informed decisions. When you can't travel to the Scottish Highlands for an original scotch exploration or when you just like to try out a new online shop, several products of liquor app developers are a handy way to cut down the alcohol choice to a few favorites.
FINDING THE BEST OF YOUR FAVORITE DRINK
There is nothing better than the opinions of thousands of users to make you more assured or just more confused about an alcohol product. A verdict can be so personal. Then again, alcohol is one of those enjoyments that are definitely on the "too much of a good thing" side.
These typical problems of inexperienced drinkers can be overcome by mobile apps with features that add on expert opinions. In today's world, when there is an application for everything, there are not only apps that will make the finest spirit selection, but will also let you know that the time for the next glass of water has come or how to drink and drive responsibly.
Since there are usually pros and cons to drinking alcohol, liquor app developers work either on the socially responsible or the on relaxing side of nice shots. Many apps are dedicated to specific drinks, such as wine or beer, there are those that include a variety of spirits, and then there are those that come with a bartender's menu attached. There is a zip for everyone.
Let's look into some of the top liquor rating apps that can polish your taste in alcohol, at least when you are not in a near vicinity of an expert bartender.
DISTILLER
The web-based service of Distiller is even better than the mobile app, but since it is more likely that you'll have access to mobile when you are in a mood for a glass of bourbon, you can download the app on your phone and start exploring recommendations. Distiller is specialized in whiskey, brandy, gin, vodka, rum and tequila or mezcal, and it has an expert panel team of reviewers who have the tough job of making informed suggestions.

A very convenient option for users who like trying something new, but don't know where to start is the short survey that takes you to a top choice. It starts by asking you to select one of the six spirit subsections and narrows down the final decision with just a few clicks on relevant boxes. You can make your own recommendations and track down previous choices by writing tasting notes.

Distiller is a place for finding rare bottles of whiskey, bourbon, scotch, rye, rum, cachaça, brandy, cognac, pisco and gin. Visit Distiller.com
DRIZLY
This one can become the cherished choice for economical drinkers. Although Drizly is not strictly for hard liquor, you can download it on your iPhone and get instant information about beers, wines and liquors from multiple stores at once.

For those in need of an urgent party refill because of a sudden guest surprise, Drizly offers to search for the nearest liquor shop locations and get you their delivery options and working hours. If you wonder how they've handled the ID verification – it's easy. It's done upon delivery.

The bourbon selection on Drizly is backed up by some drinking wisdom tips; even if you are a total novice, you'll be able to enjoy the full bourbon flavor by drinking it neat, on the rock or by mixing it with some soda. Cocktails like Mint Julep, Old Fashioned and Ward Eight are a great choice, too. Visit Drizly.com
HOOCH
If you are the economical drinker or just the tireless party-goer, nothing can surpass an app that gets you a free drink every day. By subscribing to Hooch, you get an opportunity for a free drink around the world. Hooch includes over 450 destinations that can be visited at various occasions during the day, from brunch to late at night.

The app is a part of a traveling experience offer, boosting an exciting nightlife by letting you claim one free cocktail a day. One drink per day on 450 locations accumulates to more than a year, and it comes as a part of the Hooch membership that will definitely make exploring new destinations cheaper and more relaxed.

Hooch's example is an excellent idea for liquor app developers to take note: client companies can combine a unique business proposition (in this case, traveling) by encouraging people to socialize more over a shared drink. Signing lucrative contracts over a glass of whiskey is a classic and liquor apps can give a new face to business networking traditions. Visit Hooch.co
Social drinking bonus app: Drinking responsibly and with class is always more enjoyable when done in company. There is a special place to check out if you want to see what your fellow whiskey lovers are thinking and drinking at the moment, and to discover what it means to compare over 3,000 whiskey brands.
---
Editors Note: This article has been written by our friends at Fueled, an app development company. We appreciate their partnership in our #drinkcurious initiative.