Vote Bourbon & Support America's Native Spirit
I realize that everyone's busy today making time to get out and vote but I wanted to remind folks that whether your candidate wins or loses tonight what really matters is that we all continue to come together and support America in any way possible. To make that a little easier for those of you who
I realize that everyone's busy today making time to get out and vote but I wanted to remind folks that whether your candidate wins or loses tonight what really matters is that we all continue to come together and support America in any way possible.
To make that a little easier for those of you who love America's Native Spirit I've added some additional products to our 'Drink American, Drink Bourbon' online store. As you watch the results come in this evening take a few minutes and go online and check out our newest additions. They're the perfect way to show your support of both bourbon and America.  That's what I call a win-win for everyone!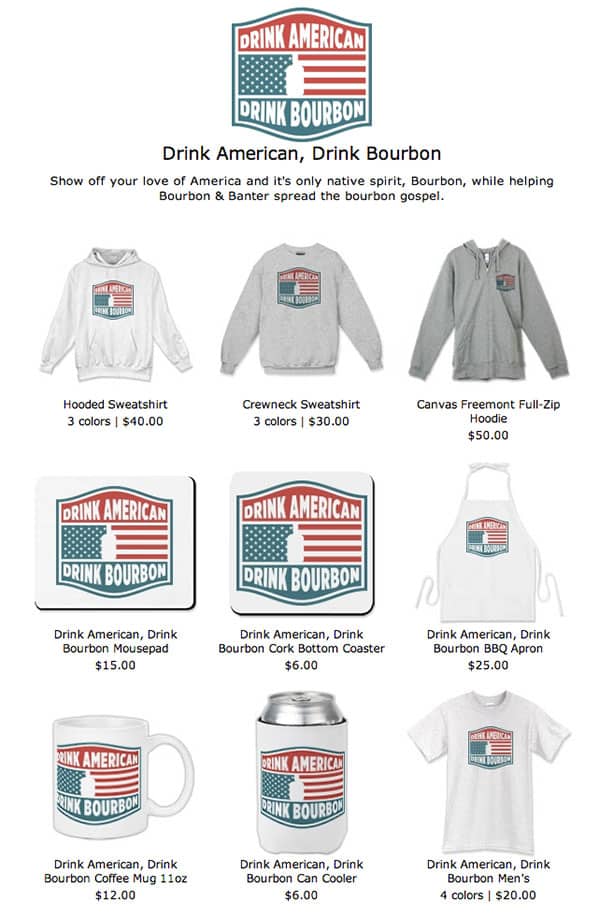 I hope you like the new additions but if there's anything you'd like to see added drop me a line in the comments. Also make note that we'll be adding 2 more designs to our online shop between now and Christmas. They're totally different designs but if you love bourbon as much as I do you're definitely going to like them as well.