What to Taste at WhiskyFest 2019
It has been too long since I have written anything for Bourbon & Banter and it has been way, way too long since I have attended Whiskyfest. I am excited to correct both of these oversights this week.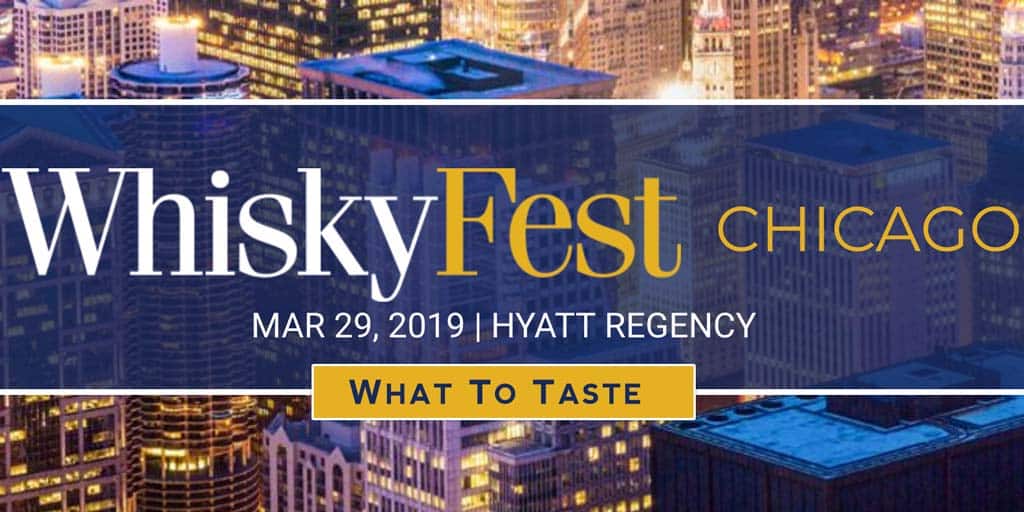 It has been too long since I have written anything for Bourbon & Banter and it has been way, way too long since I have attended Whiskyfest. I am excited to correct both of these oversights this week. When I first attended Whiskyfest in 2015, I was still relatively new to whiskey festivals and to the world of international whiskies. I am much more experienced with both now but that has not dampened my enthusiasm for the types of whiskies available at Whiskyfest, which is very different from the bourbon-heavy events that I have been attending the past four years. This is the list of some of the items I am putting in my "must try" list.
Bunnahabhain 18 Year and Toiteach a Dhà: One of the the revelations to me in my journey to appreciating scotch was the discovery that the whisky of the Islay and Island regions don't have to be peat bombs. The Bunnahabhin 12 year was one of the scotches that taught me this. It balances sweetness with a rich flavor and a hint of peat. I liked it well enough that when I found the 25 year at a good price I actually made the leap and spent more on a scotch than I ever have on a bourbon. Since the 12 and 25 are the only ones available in Ohio, I am very excited to try the 18 and the Toiteach a Dhà, which has more of a sherry influence.
Hakushu 12 and Hibiki 17: Bourbon lovers are not alone in suffering from disappearing age statements and distilleries who don't have enough sought after product to keep up with demand. In 2018 Suntory announced that they were discontinuing these two popular and highly reviewed products. VIP ticket holders will have the chance to try some of the last bottles of these whiskies. I can't pass up the last chance to try the whisky that Bill Murray was promoting in Lost in Translation.
Dingle Distillery Single Malt Irish Whiskey No. 3: Last time I attended Whiskyfest I did not pay enough attention to Irish whiskies and obviously this just proves that I am not keeping up with my whiskey trends. Irish whiskey has had a massive resurgence in the past 10 years and is currently one of the fastest growing categories of spirits. Dingle Distillery opened in 2012 and has been getting high reviews since it's first release three years ago.
Knob Creek Twice Barreled Rye: Even though this is probably one of the more affordable options to be available during the VIP hour, I am still excited to try it because I haven't had it yet and I am very much in favor of more affordable limited editions coming on to the bourbon market. This Knob Creek special release is make by aging their rye whiskey a second time in a new, number 4 char oak barrel. Not what I was expecting from a "twice barreled" product and I am excited to get a chance to try it.
The Mocktail Project: The low/no alcohol movement in craft cocktails may not be great for me professionally, I am a sales manager for an alcohol distributor after all, but I believe this is a great thing for drinking culture. It is really important that we make everyone feel comfortable in our bars, even if they are not drinking for some reason or another. As I get older I am starting to realize that my metabolism and my liver just can't keep up with my appetite for booze. I very much appreciate having a delicious mocktail on the menu for me to drink when I need to cut back on alcohol and am tired of club soda. So I am very happy to see that there will be something at the event for the DDs to enjoy and I plan to check it out when I need a breather. Plus I am betting there won't be much of a line.
Paul John Indian Single Malt and Rampur Indian Single Malt: Although most people think of Scotland, Ireland, and the United States when we think of whiskey, India not only consumes the most whiskey in the world but is also the biggest producer. In 2014 Indians consumed 1.5 billion liters of whiskey compared to 462 million liters in the United States. Not bad for a country where 85% of the population abstains from alcohol. The Indian brand Officer's Choice is now the world's largest spirits brand, having sold 255 million liters in 2014. I am very excited to try a few of the single malts from these newer Indian whisky distilleries and to see how the hotter climate affects flavor.
John & Allisa's: I have to admit that I am more interested to try this from a marketing perspective than because of anything I have heard about the taste; which is nothing so far. Allisa Henly and John Lunn are the distillers behind this yet-to-be-named Tennessee whiskey. The pair left George Dickel to head up the distillation team at the new Popcorn Sutton Distillery. In 2016 when the distillery was bought by Sazerac, they were charged with creating a new Tennessee whiskey to be made there. They have been in production for almost two years and have previewed their whiskey at other Whiskyfests. Attendees of Chicago Whiskyfest will have the chance to try the new make both before and after undergoing charcoal filtering, at 3 months of aging, and at 1 year. I have never heard of a distillery letting the public try their product before it has even been named or branded, let alone when it is still years from coming to market. Peerless seems to have done well with getting a few select taste-makers to try their product and start hyping it up before it was ready to be released. Time will tell if they can get similar results by letting the drinking public get a sneak peek.
Laphroaig Cairdeas 2018 and 27 year: While peat bombs may not be my favorite kinds of scotch, my husband Charlie loves them. So what if sometimes I tell him that if he is going to drink Laphroaig, he is going to have to take it out on the porch with his cigars? So in the spirit of marital compromise, we will of course have to stop by the Laphroaig table. I am curious to try the Cairdeas (which means 'friendship' in Gaelic), which is a double matured special edition using bourbon and fino sherry casks. If they have any of the 27 or 30 year left during the VIP hour I will be hitting them up as well. Reviews say that the extra aging tempers the peat smoke flavor, which can only be an improvement from my point of view.