WhiskyFest Chicago 2016 Recap
The 17th annual WhiskyFest made its second stop in Chicago on March 18th. WhiskyFest has exploded in popularity in recent years, and this event is no longer the laid-back casual affair that long-time attendees remember.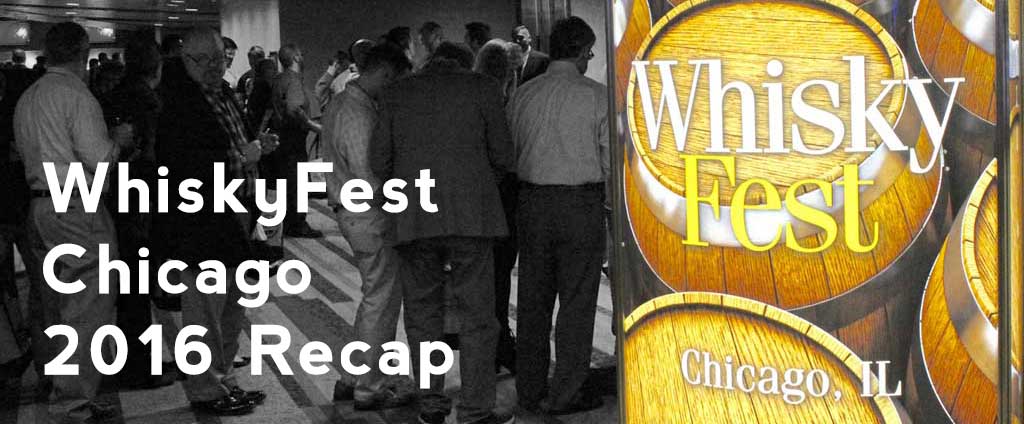 The 17th annual WhiskyFest made its second stop in Chicago on March 18th. WhiskyFest has exploded in popularity in recent years, and this event is no longer the laid-back casual affair that long-time attendees remember. Also, ticket prices have climbed dramatically, and time is limited, so you want to be sure you have a game plan going in. For B&B readers considering attending one of the two remaining events in the fall (San Francisco on September 23rd and New York on November 1st), allow me to pass along some knowledge gained from my first WhiskyFest that should keep you one step ahead of the throng and help maximize your experience. I recommend you check out the pictures first, and then read the rest of the recap.
If you take nothing else away from this post, buy VIP tickets as soon as you can (Chicago sold out fast) and be sure to arrive early. A long line forms before registration, and there's just a half-hour window to register and get to the doors before they open at 5:30. The most coveted pours of the night are only offered during the 5:30-6:30 period and the cost to upgrade is relatively minor. In my opinion, it's a wasted opportunity to attend the event with regular admission tickets, and there were 1900 people there. Plus, the breakout seminars begin at 7:00, and you'll want to attend those.
After registration, you'll receive your WhiskyFest Glencairn nosing glass along with your WhiskyFest VIP swag, including a tote bag and pen. The program guide includes the booth layout and the list of 341 available spirits, so plan your attack while you wait for the show doors to open. Head immediately to those doors after registration and get your place in line, or expect to spend your first precious minutes of WhiskyFest in the Pappy Van Winkle line with everyone else. While waiting, you'd be wise to talk to folks around you as well. We had great conversations with people who've been attending the event for years.
I downloaded, but never actually used the WhiskyFest mobile app. Instead, my friend Andy and I wisely printed the list of spirits from the website ahead of time, prioritizing what we wanted to try. When the doors swung open, we raced to find Julian and Preston Van Winkle waiting for us with bottles in hand. We kicked off the night with a toast of Pappy 23 (VIP Only) while several others lined up behind us. Not surprisingly, this is the most popular first stop.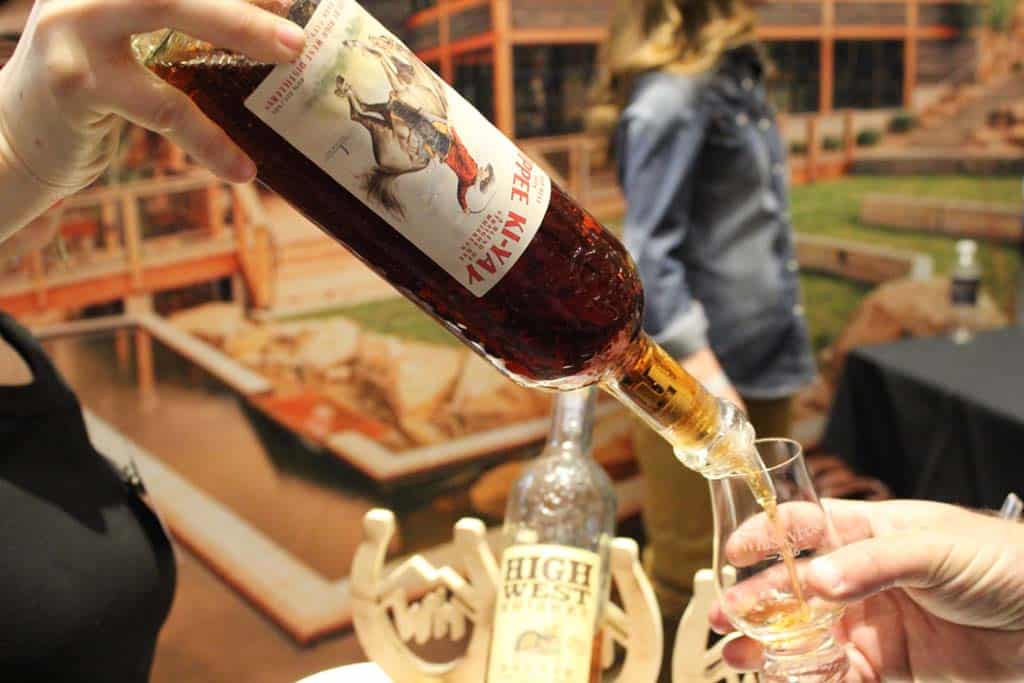 From there, we visited with David Perkins from High West. People seemed most excited to drink the Limited Bourye (VIP only), but I requested the brand new Yippee Ki-Yay (VIP only), which is currently only available at High West. It's their Double Rye finished in Syrah and Vermouth casks.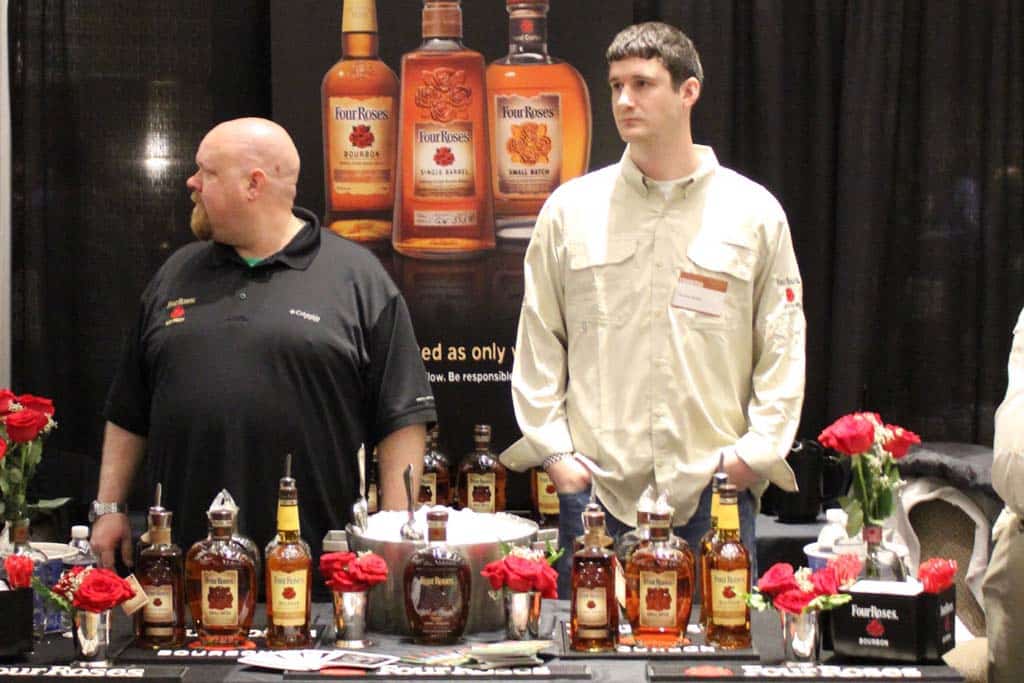 On the way over to taste the Michter's 10 Bourbon (VIP only), we hit an empty Four Roses booth for a nip of the great 2015 Small Batch Limited. Just because this wasn't a "VIP Only" pour wasn't going to stop us from enjoying another sip of one of the best spirits of 2015. This brings me to 2 critical points that I need to make: 1) Rinse your glass with bottled water at each booth and drink that water and 2) You're there to taste, not drink. There just isn't time to sit and contemplate anything with your Laphroaig 25 (VIP only). Take a sip, appreciate how amazing it is, and don't feel bad about dumping the rest out. That's what those buckets are there for. The sooner you wrap your mind around this otherwise-warped idea, the better. Ignore this advice at your peril.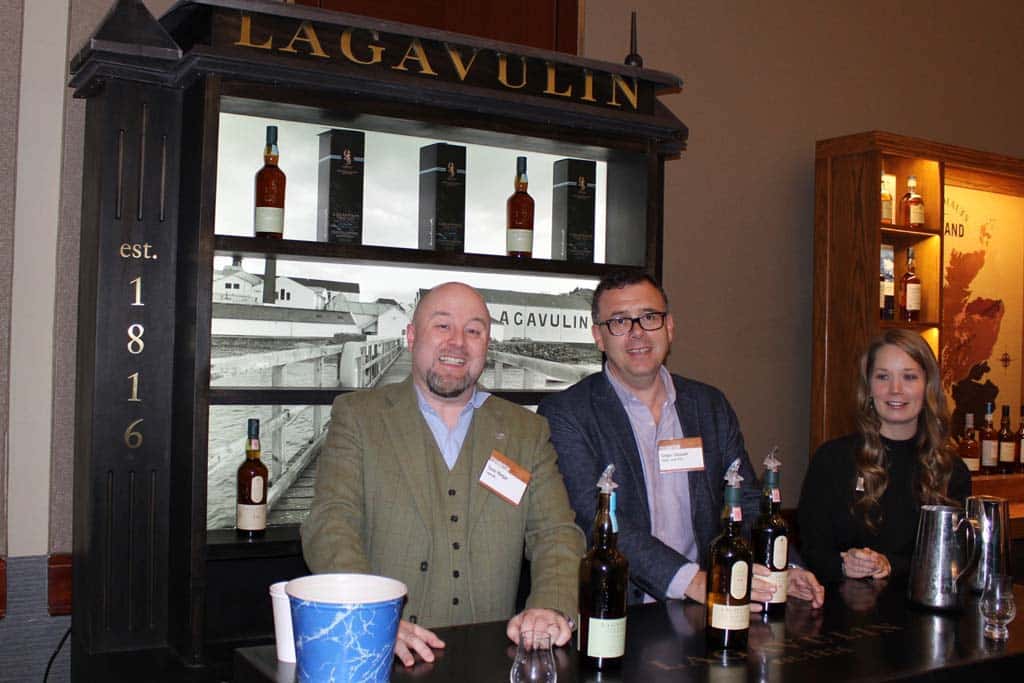 Lagavulin, the Islay whisky that started it all for me, had no "VIP only" offerings listed in the program, but I hoped they would surprise everyone with the new 200th anniversary 8-year, set for a U.S. summer release. It was not to be, but Diageo's Masters of Whisky Ewan Morgan and Gregor Cattanach did bring their Scottish accents, and we enjoyed both the Distiller's Edition and the 12-Year Cask Strength (which I purchased the following morning).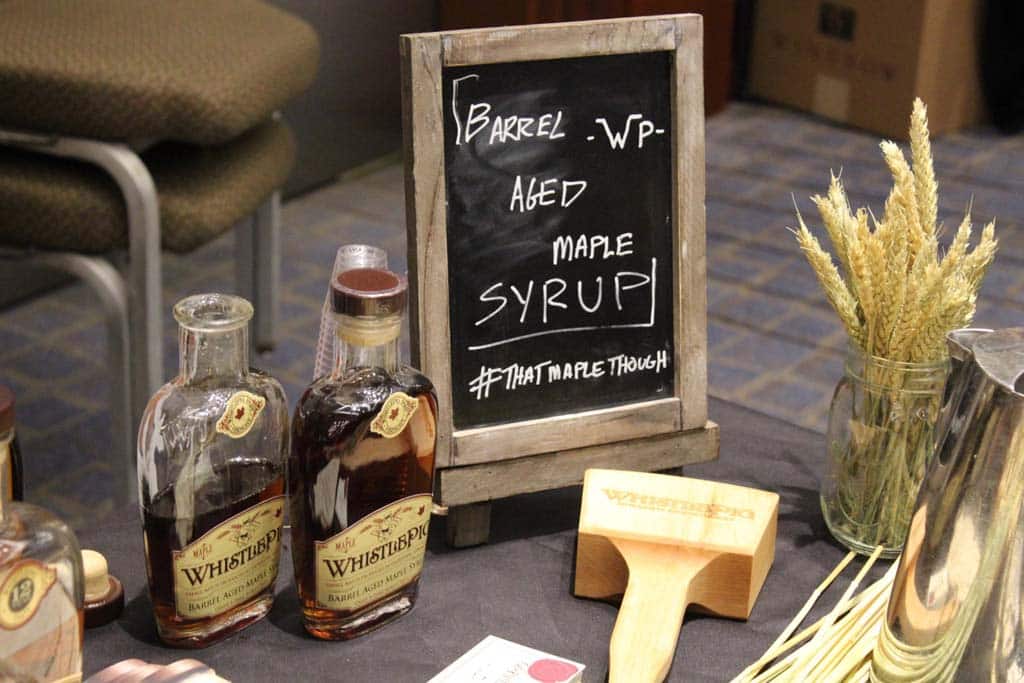 From there, we both had to taste the new Whistlepig 15 Rye (VIP only) that's set to be released later in the year. While I've never cared for the finish of their ryes, I was treated to perhaps the best thing I tried all night: Their incredible Barrel Aged Maple Syrup. Begging and pleading got me nowhere- It's not for sale.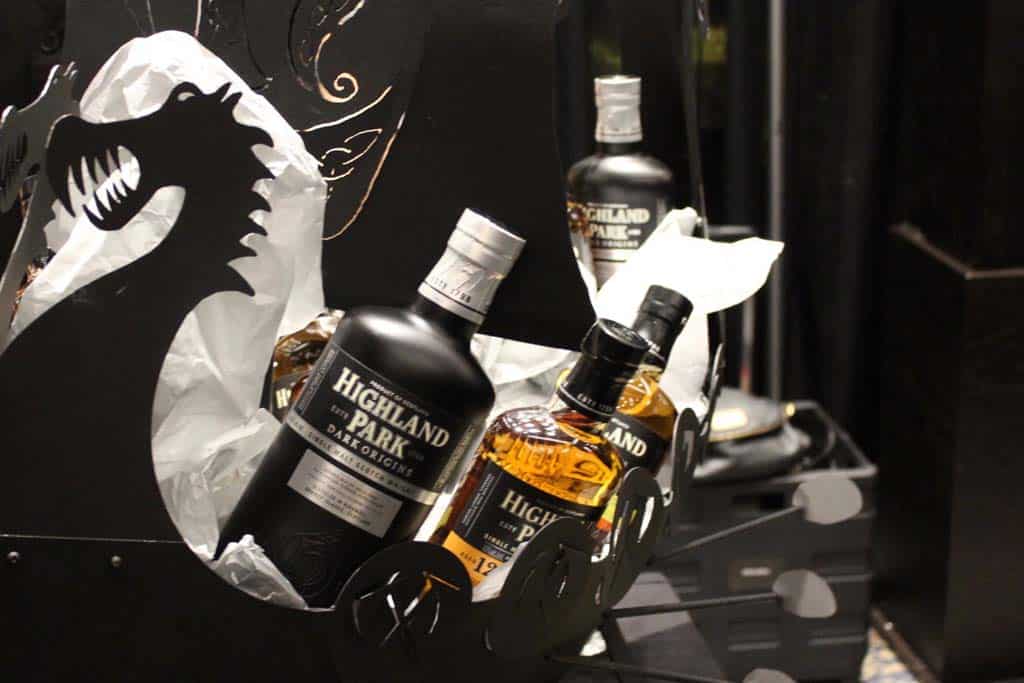 With time winding down, we took advantage of a lull at the Van Winkle booth to grab quick sips of Pappy 20 and 15, then headed to finish the VIP hour with two Warriors from Highland Park: Einar and Harald (VIP only). I give them creative points for the theme, but those warriors were slain by the sensational Highland Park 18 (VIP only). As I mentioned earlier, spending your waiting time chatting with other guests helps you take the pulse of the room. When a second person raved about the Japanese Suntory booth, which we had been ignoring, we raced over and tried the Hibiki 17 and Hakushu 18 (VIP only) just before the 6:30 cutoff. I appreciated tasting them both, and I would have missed out.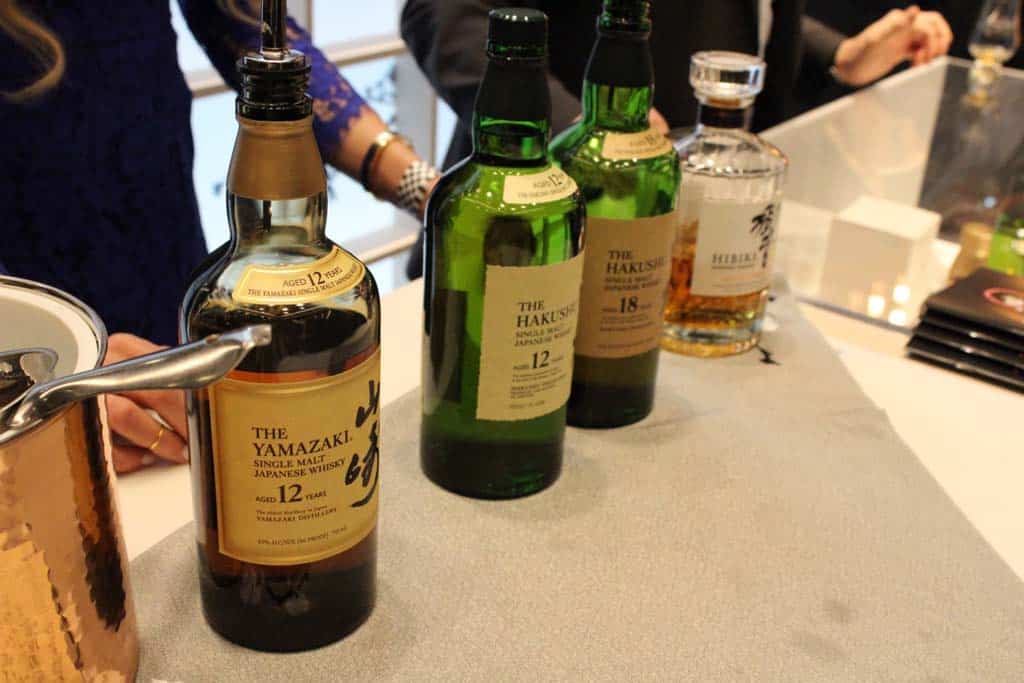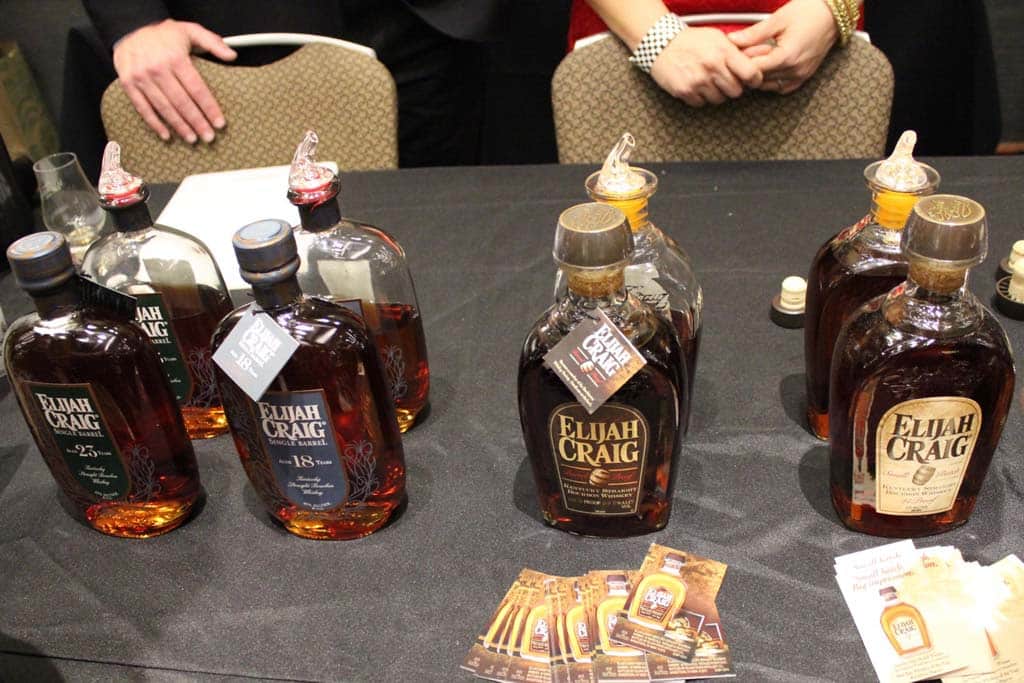 The VIP hour concluded, and the crowds pouring in, we took a breather and enjoyed the outstanding variety of food stations. There were carved meats, chicken egg rolls, chocolate desserts and more. We then began to scout the "regular stuff." With the time pressure off, we spent more time talking with the people behind the booth. While sipping Elijah Craig 23, I asked Heaven Hill's Master Distiller Denny Potter to pick his favorite of the group. Without hesitation, he pointed to the Barrel Proof and the 18. After tasting all three, we had to agree. He also volunteered that he likes Henry McKenna, in particular for the price.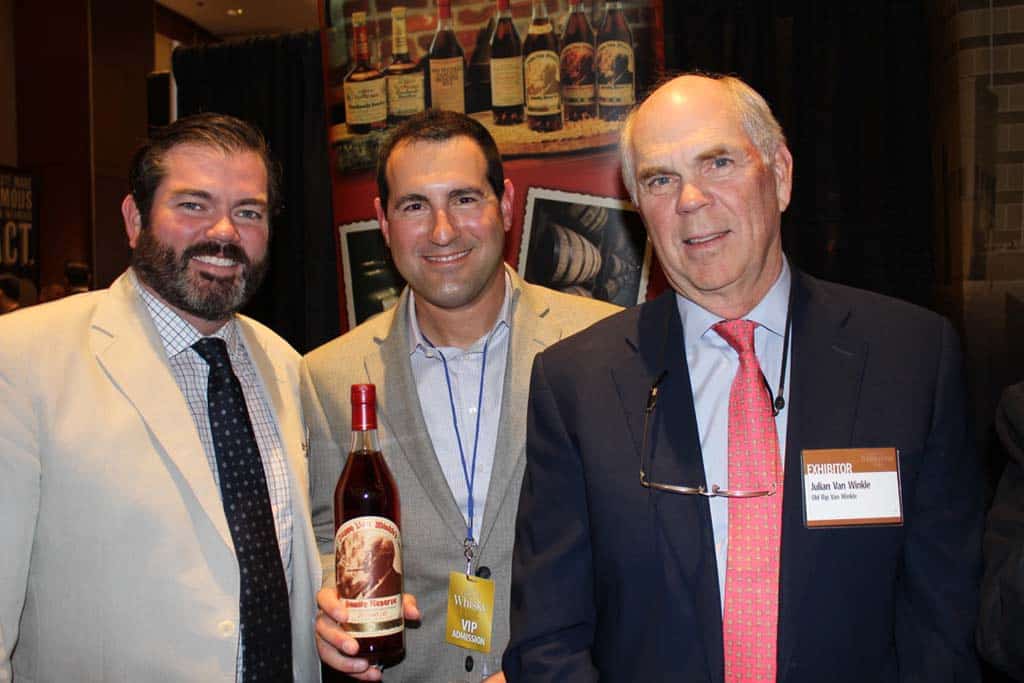 Similarly, when we asked Julian and Preston Van Winkle (separately) to pick their favorite Pappy, both shockingly preferred the 12 or the 15. Yes, the 12-year 'Lot B', which I've heard people dismiss as 'Not really Pappy', is the favorite of the grandson and great-grandson of the man himself. We had fun talking with the two of them, especially Preston, who 'forced' us to hold a bottle for our pictures with him. Too bad he didn't force us to keep it.
Individual 45-minute seminars run in three shifts from 7:00-9:15 pm, and are mini-tastings. We were caught completely off-guard by the lines already formed when we arrived at the meeting rooms, so we missed out on the entire first group of three classes. We were not going to miss the crown jewel of the second panel: "DNA of a Whisky: Cask Creation and Selection for The Macallan," so we headed over to that room early. The door already open, we grabbed front row seats and had a blast with Craig Bridger, Macallan's National Brand Ambassador while he was setting up.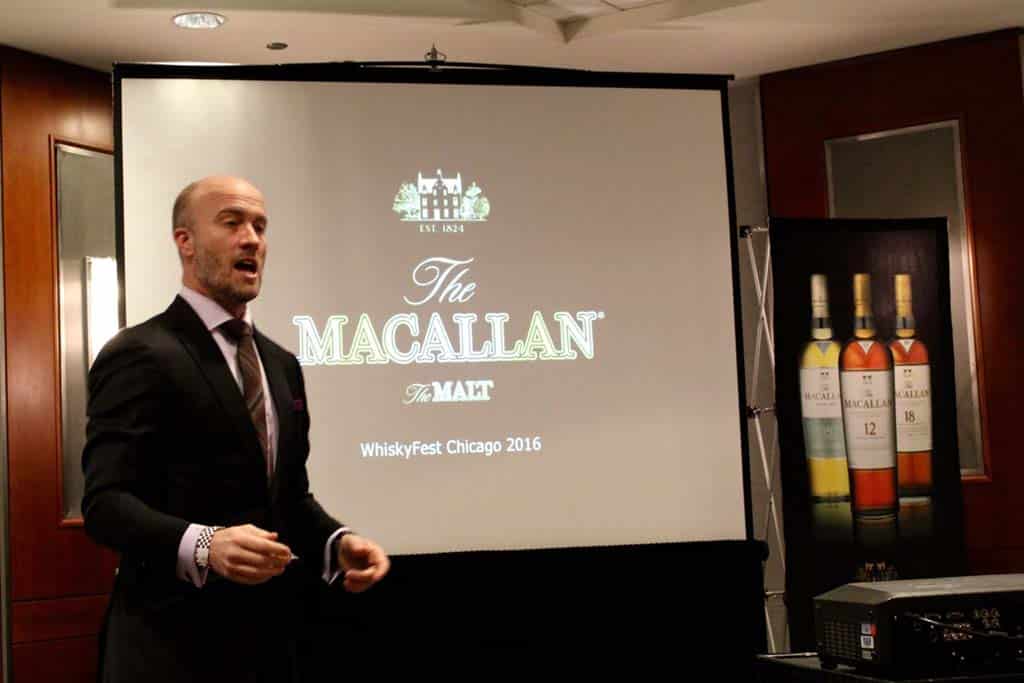 The Macallan class was fantastic. Craig's personality and knowledge were equally enjoyable, as we learned how Macallan obsessively controls their barrel production from tree to cask (six years!), and why his brand is considered the "Rolls-Royce of single malts." He guided us through a tasting of four spirits, including the brand new Macallan 1 (also "VIP only") and the outstanding Rare Cask.
We left the Macallan seminar early to ensure we weren't late for the 8:30 pm class we were both most excited to attend: "Kentucky Uncut: Barrel Proof Jewels from Beam Suntory." Clearly, we weren't the only Barrel Proof fans in the building because we never had a chance to get in that one. I still don't know which new and limited barrel proof bourbons were unveiled in that room, and I'm probably better off not knowing. We will plan better next time.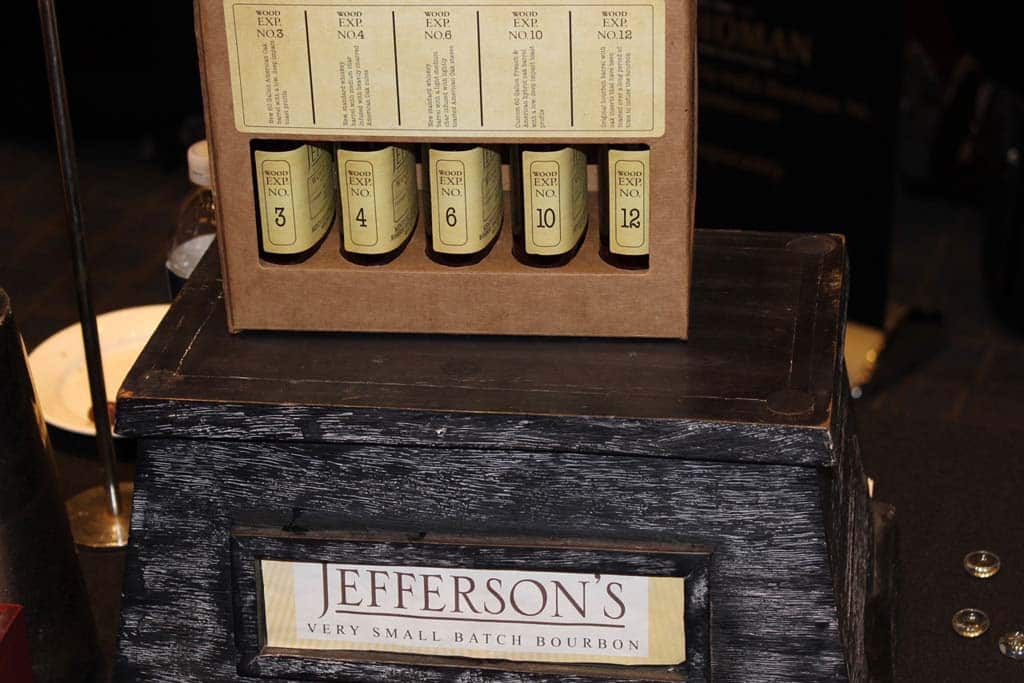 All was not lost, however, as there were still plenty of great drinks to be had. This was the perfect opportunity to taste many of the spirits we regularly see on the shelves. Our VIP tags were good enough to convince the kind folks at Jefferson's to pour us the Groth Reserve, even though we were well outside the magic hour. We also got a sneak peek at what Trey Zoeller is up to next- the upcoming Jefferson's experimental wood box set (I said 'peek', we didn't get to taste it.) We did do a quick side-by-side tasting with Seattle's touted Westland Sherry Wood and their Peated Malt, stopped by Kilchoman in honor of our friend who loves it, and finally got to try the Old Forester Birthday Bourbon.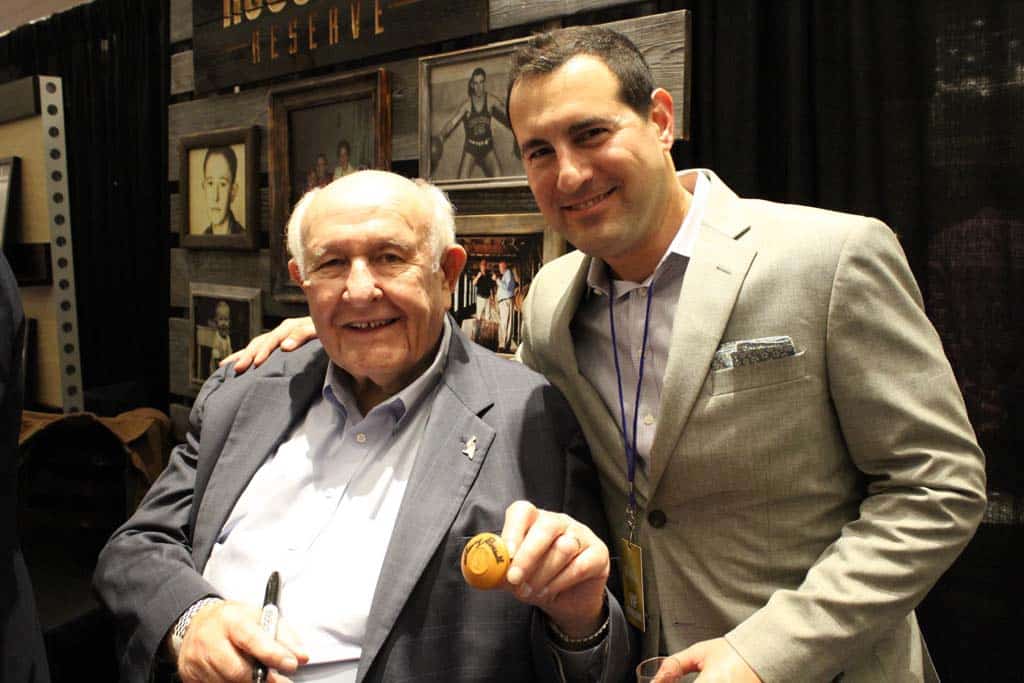 To close out the evening, we had a drink of Russell's Reserve Single Barrel Rye with legend Jimmy Russell, took some pictures with him, and he even autographed a Wild Turkey bartop for me. Talk about a great souvenir!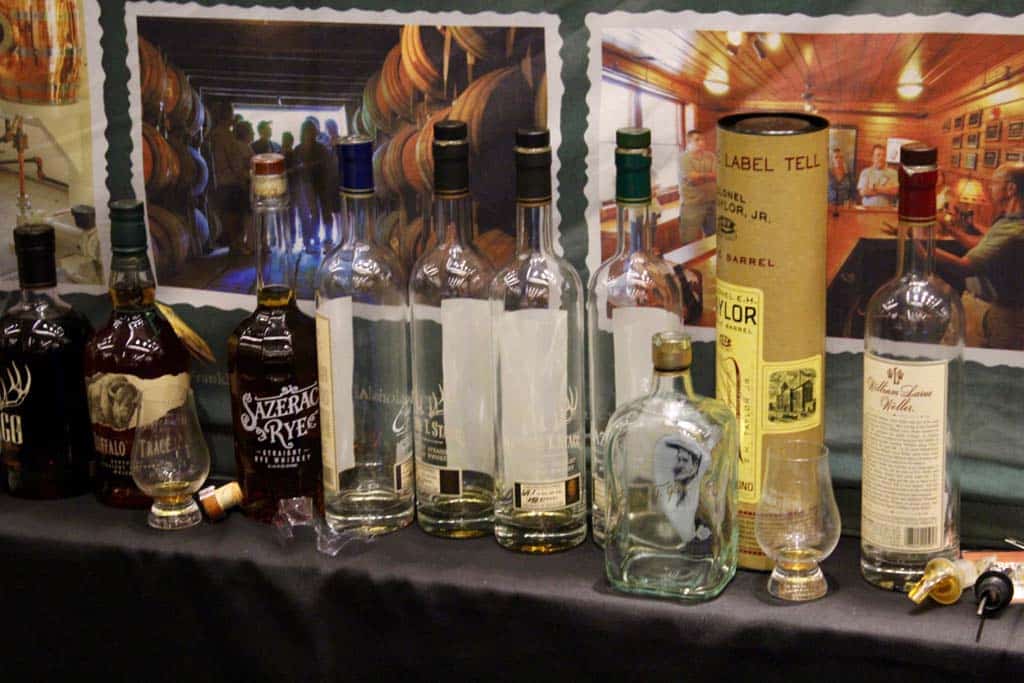 The biggest rookie mistake we made was ignoring the rest of Sazerac's booths until the end of the night. Neither of us cares for the George T. Stagg bourbon (VIP Only), so we didn't even bother to stop by earlier. When we finally did, we noticed empty bottles of the entire Buffalo Trace Antique Collection at the back of the booth. "All you had to do was ask," they said sheepishly. Now we know, and you do too.
Refusing to allow our brilliant evening to end on such a blunder, we completed the Van Winkle flight with the dwindling stocks of 10 and 12 years they had left (my prayers that the 13-year rye would make an appearance went unanswered).
In addition to all the incredible whisky, there is also an assortment of rum and beer. The night is a whisky lover's dream, and hopefully, you will agree with me that it's worth every penny. Bring your best drinking companion, follow the tips I've outlined, and have yourself an evening to remember.
YOUR WHISKYFEST PRO CHECKLIST:
Buy VIP tickets and get there early
Prioritize your goals before the event
After registration, get to the show doors as soon as possible
Talk to other guests and share information
Rinse your glass at each booth and drink that water
Remember you're there to taste, not drink. Dump often.
Ask questions, pose for pictures, and don't be afraid to climb into the booth.